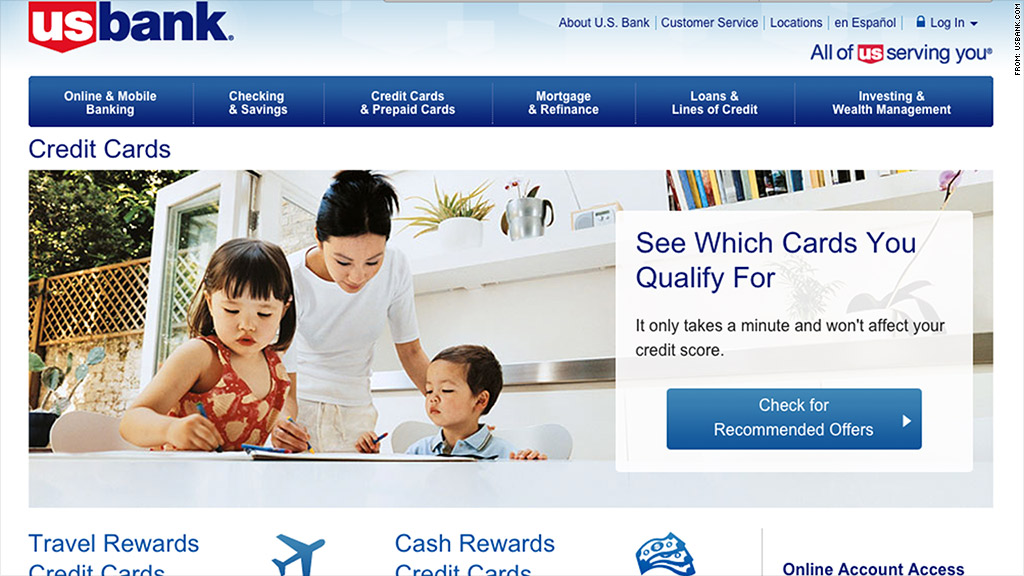 U.S. Bank is the latest financial institution caught deceiving customers and charging them more than it should.
The bank, which is the fifth largest in the country, was ordered to refund customers $48 million Thursday as part of the Consumer Financial Protection Bureau's crackdown on deceptive banking practices. It must also pay a $5 million penalty to the CFPB and a $4 million penalty to the Treasury Department.
The agency was created in the wake of the financial meltdown to protect consumers. Since 2011, it has ordered banks, credit card companies and lenders to refund a total of $4.6 billion to 15 million people.
This is the seventh action the CFPB has taken against a bank for illegal actions surrounding credit card add-on products. Bank of America (BAC) was ordered to refund $727 million to customers, more than any other financial institution, for its illegal credit card marketing and billing practices.
Related: Banks launch checking accounts, with no checks
About 420,000 of U.S. Bank's customers were unfairly charged for these services between 2004 and 2012, and will receive either a credit to their bank account or a check in the mail.
The fraudulent services were sold as "add-on products" to credit cards, mortgage loans and checking accounts.
In some cases, customers were under the impression their credit was being monitored for fraud and identity theft when it wasn't. They ended up paying for the service for several years without receiving the promised benefits, according to the CFPB.
U.S. Bank was marketing the service and referring interested customers to a different company, Affinion, which sold, provided and billed for the service.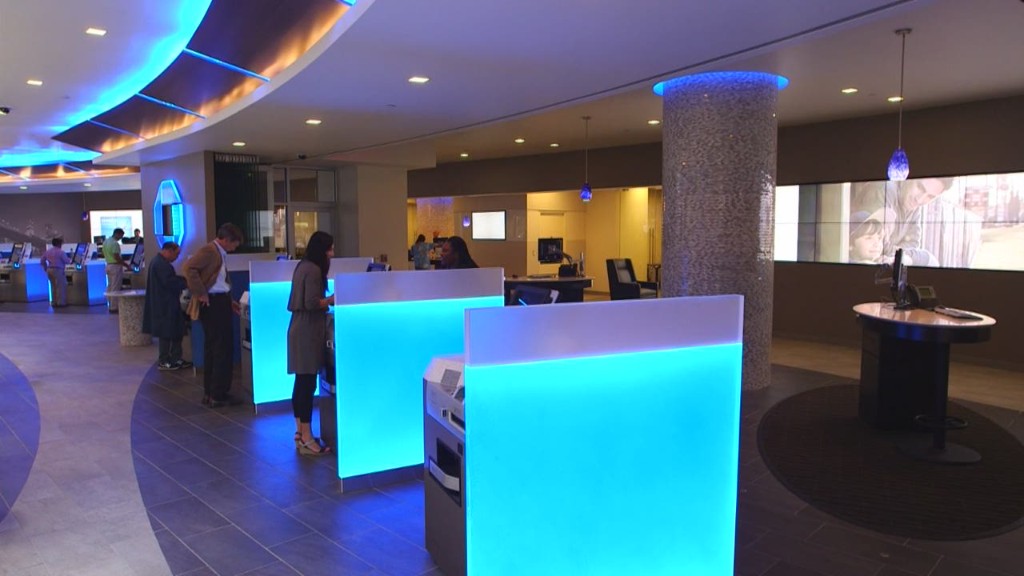 "We regret that errors occurred," said a U.S. Bank spokesman in a statement. "We will be compensating customers who did not receive full services from Affinion, and providing our apology," he said.
The bank severed its relationship with Affinion about two years ago when it became aware of the issues.
U.S. Bank is headquartered in Minneapolis and has 3,174 locations in 25 states with $389 billion in assets.