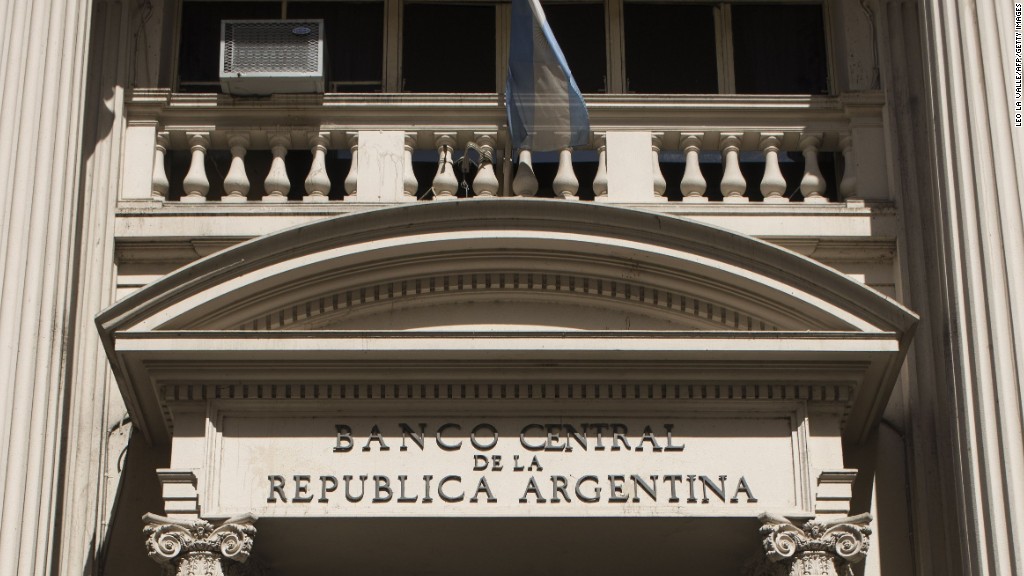 The head of Argentina's central bank, Juan Carlos Fabrega, resigned Wednesday after less than a year in office, according to the president's press secretary.
President Cristina Fernandez de Kirchner has accepted the resignation. Argentina's Merval stock index fell more than 8% on the news.
Kirchner appointed Fabrega in November. Before that, he was at the state-controlled Banco de la Nacion Argentina. His replacement will be Alejandro Vanoli, head of Argentina's National Securities Commission, which regulates the country's capital markets.
Related: I went to Argentina and its currency crisis is no joke
Argentina has spent more than a decade battling with hedge funds seeking full payment on defaulted debts from 2001. Earlier this year, a U.S. judge told Argentina it had to pay up. Argentina has refused and instead defaulted on all its debts.
Its economy, blocked from international debt markets, has slowed and is now in recession. One of Fabrega's primary responsibilities was maintaining a good dollar rate for the Argentinian peso, which has steadily weakened this year after a January devaluation.
Elliott Management a fund on the other side of the debt dispute, was not immediately available for comment. Aurelius Capital Management, another fund battling with Argentina, declined to comment.