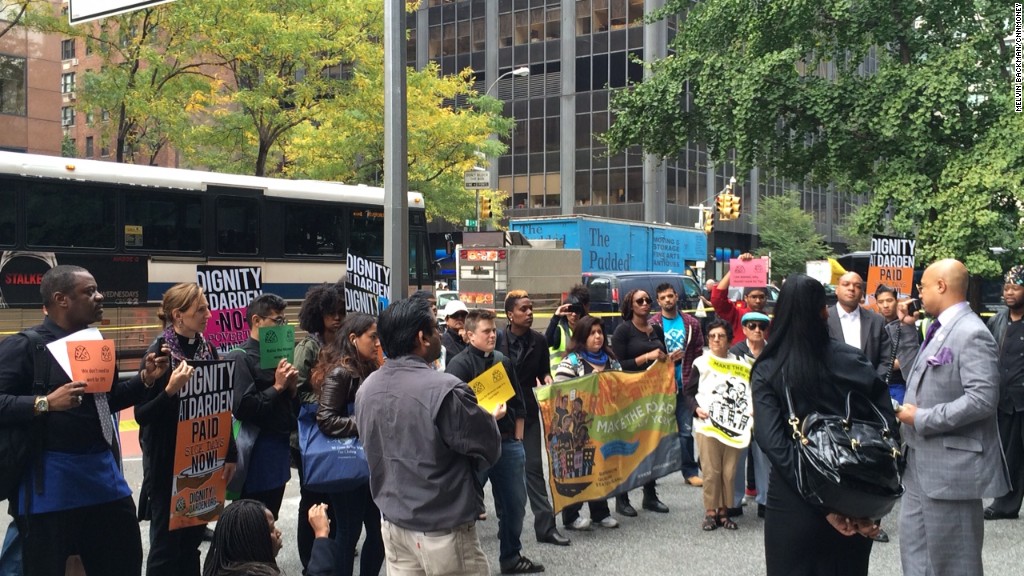 Hedge fund Starboard Value wanted Olive Garden parent
Darden

(DRI), and it got it ... along with the company's persistent protesters.

Restaurant Opportunities Center United, a labor group that's been organizing and demonstrating against Darden for three years, held a small protest in front of Starboard's New York headquarters Thursday seeking better pay and more say in the company's future for Darden workers.

The group had initially tried to get Starboard's attention with an online petition — put out under the name of Pittsburgh, Pennsylvania area Olive Garden worker Steve Gazzo — calling for better wages and working conditions.

Gazzo hoped that Starboard might bring a new perspective to Darden and maybe help employees to get their voices heard as the hedge fund tackled Darden's issues.

Related: Starbucks workers get more scheduling clarity after outcry

"At every opportunity this board has had to defend us, they've failed to defend us," he said. "It seems like every time the Darden board needed money, they dipped into our pockets."

The firm reached out to Gazzo shortly after BuzzFeed wrote about the 6,900 signatures it had received, offering to bring him and two others to New York for a sit-down. A meeting with the hedge fund, he thought, would make his and ROC United's work more legitimate.

Gazzo proposed a conference call with the fund that would include a larger number of Darden workers and ROC United organizers. He never got a response. Starboard declined requests for comment.

The workers' group has about 14,000 members, of whom 500 are employed at Darden, said a spokeswoman.

"There are people who have staked their lives on working with this company and now there's concern over whether they'll continue to be with this company or make the same rate they're used to making," Gazzo said.

The conflict between Darden and Starboard famously garnered headlines when the hedge fund released a harsh takedown of Olive Garden's menu. The hedge fund also has detailed plans for Darden's workforce, which also includes workers at Longhorn Steakhouse, Bahama Breeze, Capital Grille and others.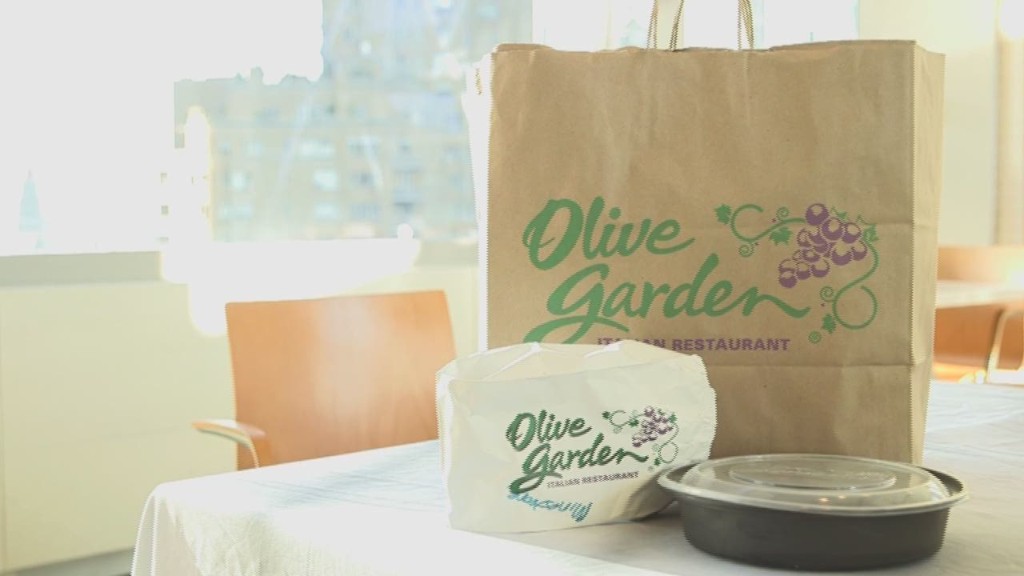 The fund wants Darden to cut labor costs by as much $48 million a year at Olive Garden and LongHorn, shift more duties away from waged staff to tipped staff and separate the rest of the brands.
Darden's annual shareholder meeting is Friday in Orlando, Florida, and several investors' groups support Starboard's bid to completely reshape the restaurant company's board of directors. ROC United has sent representatives to speak at the meeting and plans further protests there.
A Darden spokesman said the company would be happy to meet with workers individually, but he dismissed ROC United's efforts.
"They're just interested in pushing their narrative," he said. He added that Darden had much lower hourly worker turnover than its competitors and had been named to the Forbes "Best Places to Work" list four times running, points the company brought up in its Starboard response.
Ed D., a two-year waiter at an Olive Garden in Scranton, Pennsylvania, came down to join the protest for higher wages and against practices like tip-sharing that split waiter tips between bussers and bartenders. He didn't give his full name for fear of retaliation.
He hopes Starboard listens to ROC United and worker voices, but he's not sure how things will play out.
"It could be worse than it is now, which is hard to imagine."