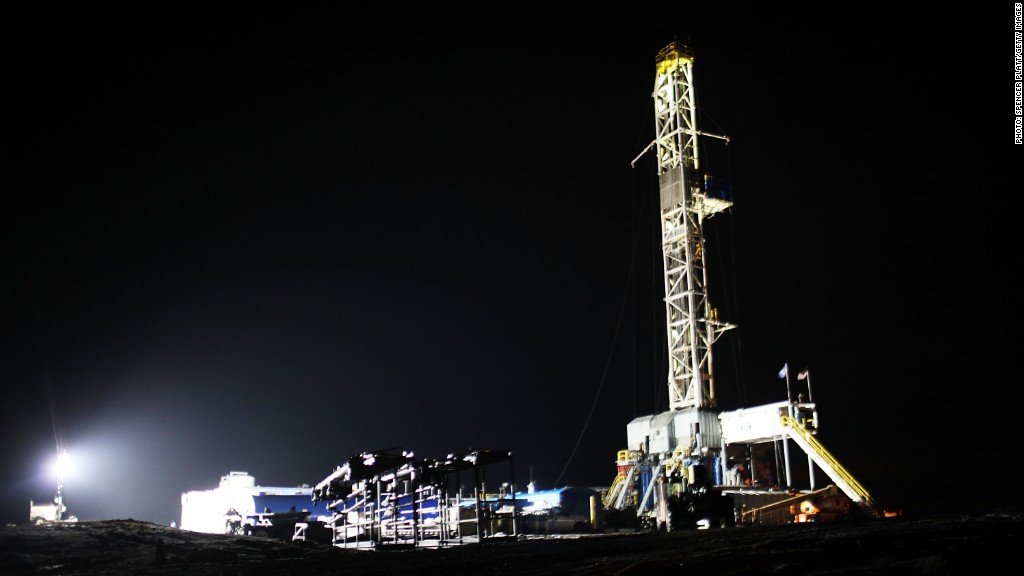 In the stock market's implosion Wednesday, there were a few survivors amidst the rubble.
A handful of energy companies perked up, the winner among them Southwestern Energy Company (SWN), which jumped 8%. Cabot Oil and Gas Corporation (COG), EOG Resources (EOG), and Consol Energy (CNX) were all up between 4% to 6%.
What these companies have in common is a lot of U.S. natural gas exposure.
The major energy giants like Exxon Mobil (XOM) and Chevron (CVX) continued to get creamed Wednesday amid tumbling oil prices. They have a lot of exposure around the world. But natural gas is often used for heating by utility companies, so there's a perception among investors that they will be insulated from the global tumult since the U.S. is economy is still chugging along.
Plus, natural gas stocks have taken their own beating this year, so its possible that energy investors are flocking to them in the hopes of snapping up a bargain.
Related: Gas prices go below $3
Another bright spot was the "traditional" retail sector, even though a report Wednesday from the Commerce Department said retail sales declined in September.
GameStop (GME) and Best Buy (BBY) moved higher by 3%, but they're both down over 25% this year.
Speaking of video games, Electronic Arts (EA) also got a nice boost.
And investors seemed to like what they heard from Time Warner (TWC), which said at its annual investor conference that it expects earnings per share to double to $8 per share by 2018.
The media conglomerate, which owns CNNMoney parent Turner Broadcasting as well as Warner Bros. and HBO, is in the midst of a reorganization after it rejected an acquisition offer from Rupert Murdoch's Twenty-First Century Fox (FOXA) over the summer. The reshuffling has included layoffs across Time Warner's divisions.
Related: HBO to sell subscriptions via the Internet
All that glitters: Beyond stocks, gold experienced a slight bounce. Investors traditionally flock to the yellow stuff in times of uncertainty. Silver also ticked up.
The dollar also continued to strengthen Wednesday. The greenback's recent run up has to do with the fact that traders still view the U.S. economy as strongest relative to the rest of the world.
And bonds extended heir rally cry as investors rush to their perceived safety. The yield on the 10-year Treasury note plunged Wednesday morning to 1.86%, its lowest level since mid-2013 (yields fall when investors are buying bonds). The yield later rebounded as stocks trimmed some of their losses.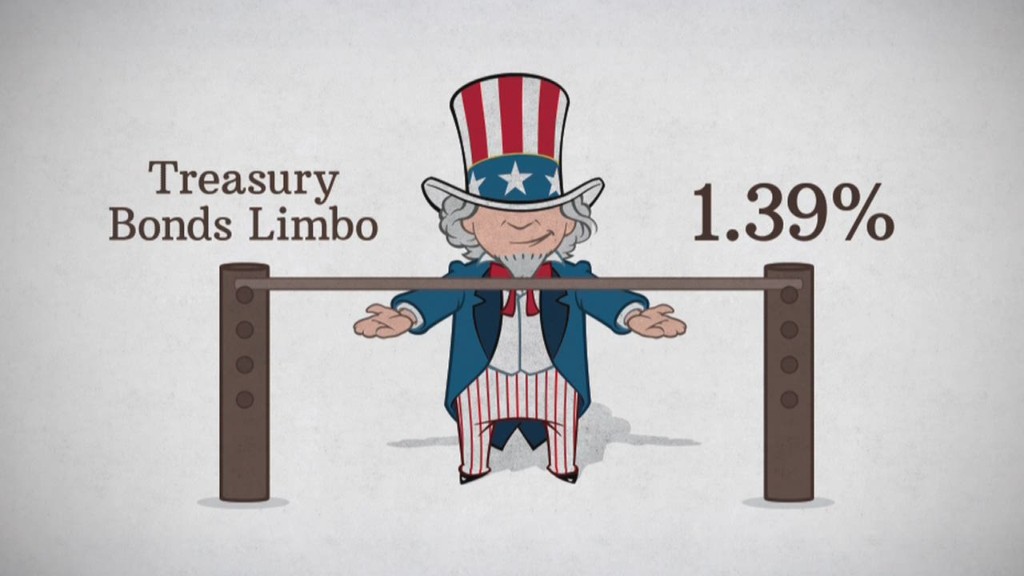 But overall, it was a wild day on Wall Street, with the market swinging back and forth between deep red and shallower losses.
Those who stuck to their guns and picked up stock may have played it right, since many strategists still think the economy is on solid footing despite the market turmoil.
"The growing sense of market panic evident in the sharp declines in equity prices and the strong rally in US Treasury bonds over the past week is hard to square with the solid outlook for US economic growth," said a note from Capital Economics Wednesday.