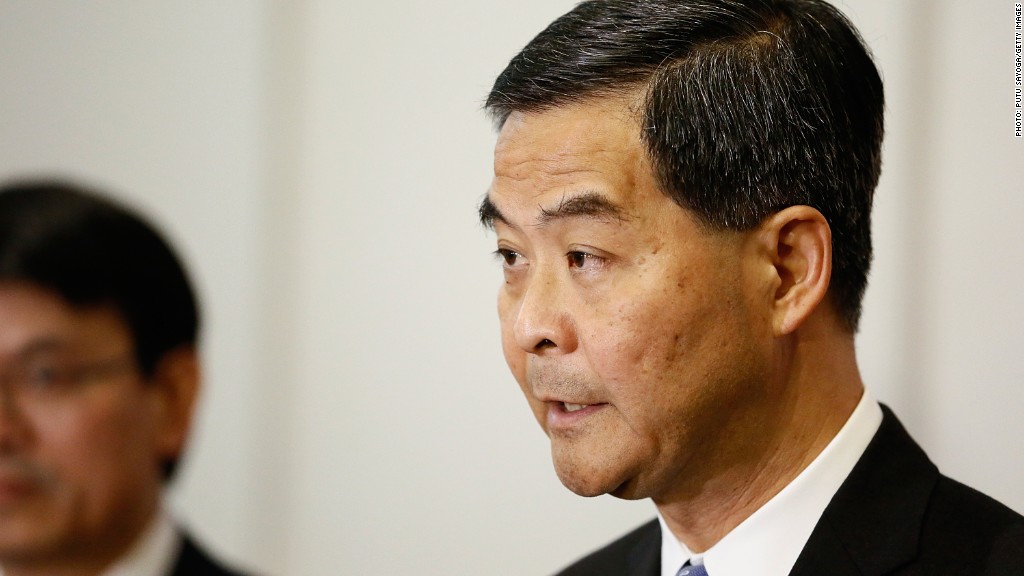 Hong Kong's top official has offered a controversial defense of Beijing's plan for elections in the financial capital, warning that a free vote would give the city's poorest residents too much power.
The remarks by Chief Executive C.Y. Leung came in his first interview with foreign media since protests erupted late last month, led by student groups demanding the right to vote for any candidate of their choosing -- not only those approved by Beijing.
Leung, speaking at his opulent colonial-era official residence, said Monday that those demands were unreasonable.
"If it's entirely a numbers game and numeric representation, then obviously you'd be talking to the half of the people in Hong Kong who earn less than $1,800 a month," Leung said, according to reports from invited publications.
"Then you would end up with that kind of politics and policies," he continued.
Leung's comments are likely to strike a chord with the pro-democracy protesters, who often list Hong Kong's massive wealth gap and out-of-control home prices as some of their top grievances.
Related: Meet the hedge fund guy backing Hong Kong protests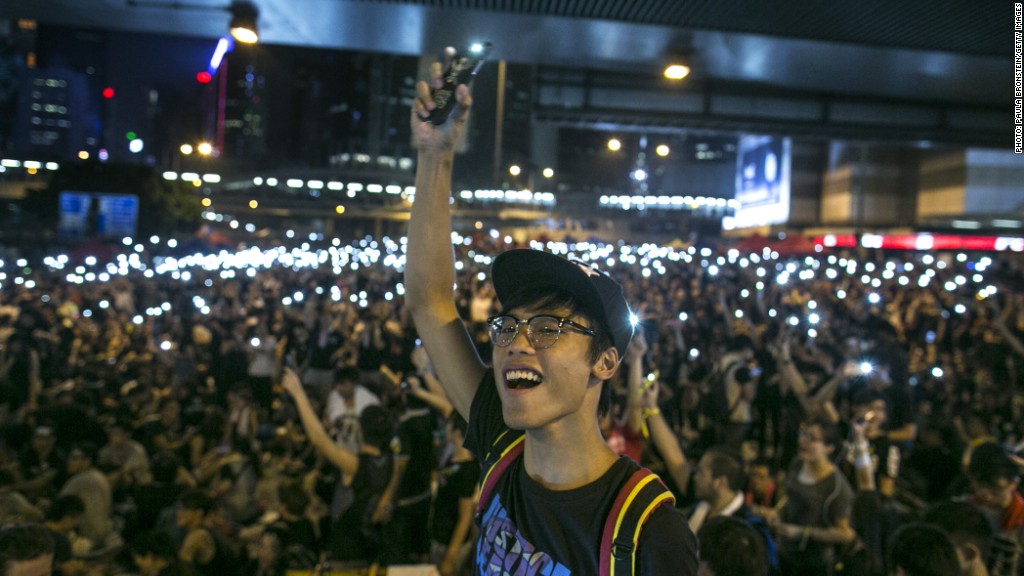 Hong Kong is one of the most unequal places in the world, and the gap between rich and poor is only widening. About one fifth of the city's population lives beneath the poverty line, and roughly one third live in public housing.
Corporations, meanwhile, maintain enormous influence in the city, and even have a voice in the current electoral system.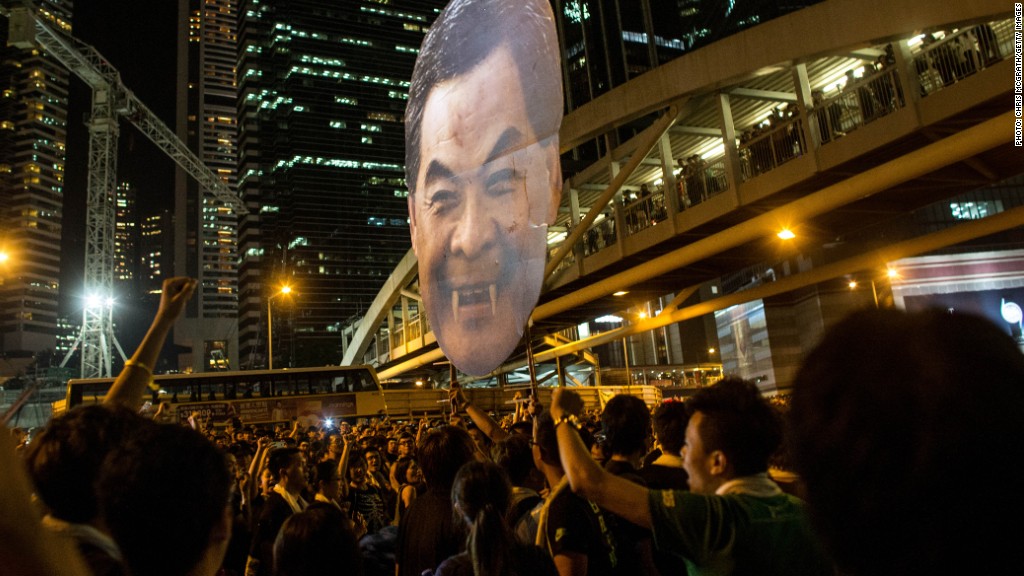 "Inequality has become bigger and bigger -- that's why we all have to stand out and tell the government how we feel," Ken Tsui, a 36-year-old protester, told CNNMoney in the early days of the demonstrations. "All the policies [are] leaning to the top tier of the rich -- this is not healthy, and they will keep doing this, so we have to stop it right now."
Related: This is why Hong Kong matters
Leung acknowledged those complaints on Monday, saying that he would continue to develop policies to address high housing costs. But he made no concessions on the voting proposal, insisting that open elections are impossible.
-- Sophia Yan contributed reporting.