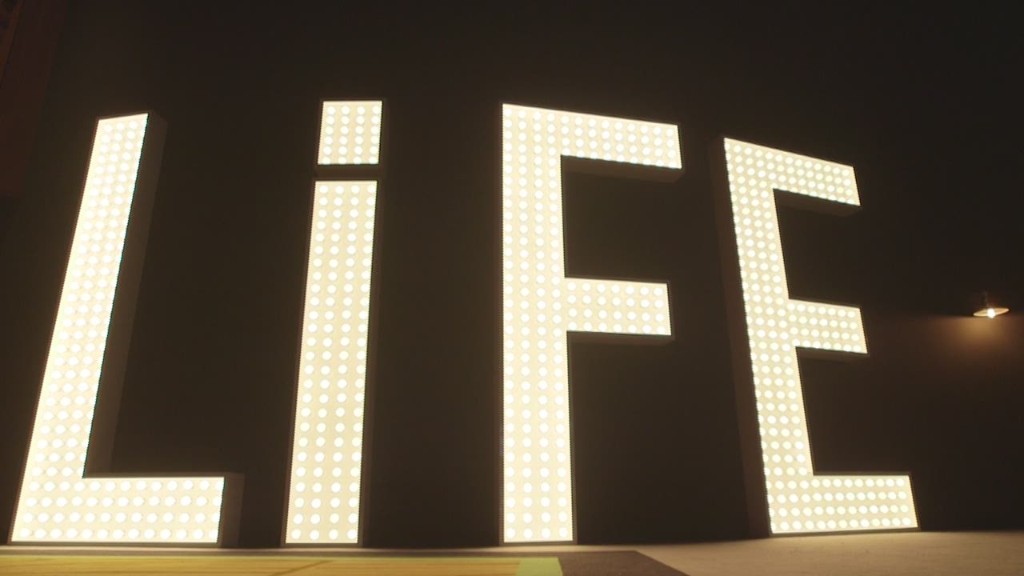 Las Vegas has first class shopping, dining and nightlife. But for serious gamblers, Macau holds all the aces.
The city's $45 billion casino industry is now roughly seven times bigger than Vegas, and eye-popping growth has attracted the biggest players, including Las Vegas Sands and Wynn Resorts.
Gambling in the former Portuguese outpost has been fueled by a relaxation of regulations and a Chinese populace eager to try their luck.
Here are three things to know about Macau:
1) Mountains of cash
Gamblers in Macau are not messing around. Stakes at top casinos have been rising for years and it's nearly impossible to find a table with a minimum bet of less than $65.
The average minimum bet at a non-VIP table is now at least $270, according to Aaron Fischer, the regional head of consumer and gaming research at CLSA. At Galaxy Macau, it's even higher: $320.
The mind-boggling stakes leave Macau's international competitors in the dust.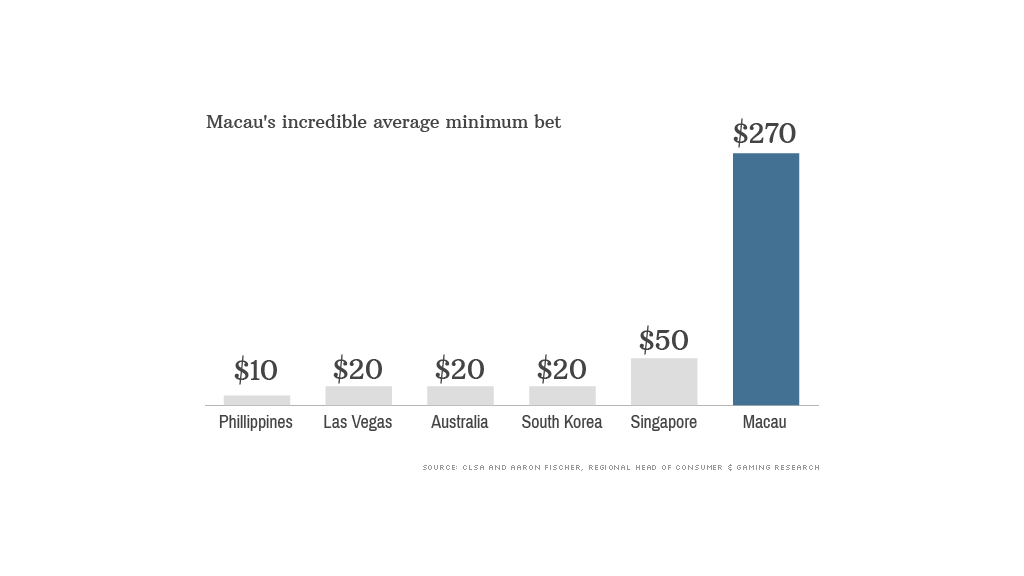 But the runaway bets could become a problem, Fischer says. Some gamblers are burning through their stacks of cash too quickly.
"It might be fun to lose $1,000 in two to three hours, but it is definitely not enjoyable to lose your entire gaming budget in one hand of Baccarat," he said.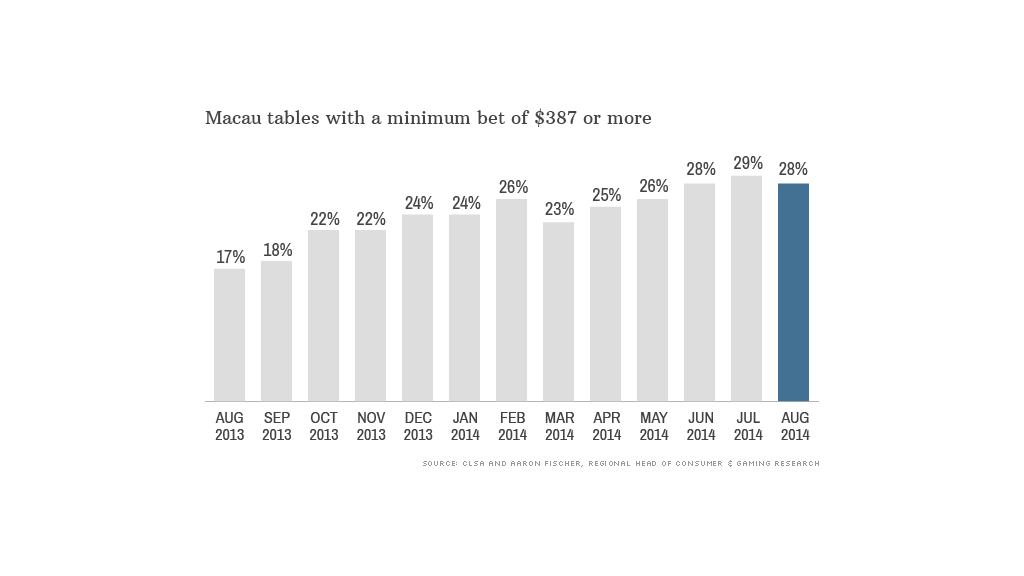 2) Gambling with Chinese characteristics
Macau is the only place in China where gambling is legal, making it a dream destination for millions of Chinese tourists.
The city of 600,000 is almost entirely dependent on gambling. When the industry thrives, tax revenue jumps and residents -- most of whom are employed in the business -- receive payouts from the government.
The boom started in earnest in 2002, when restrictions on foreign operators were lifted. But foreign casinos owners must cater to Chinese preferences. And that means baccarat instead of poker or blackjack.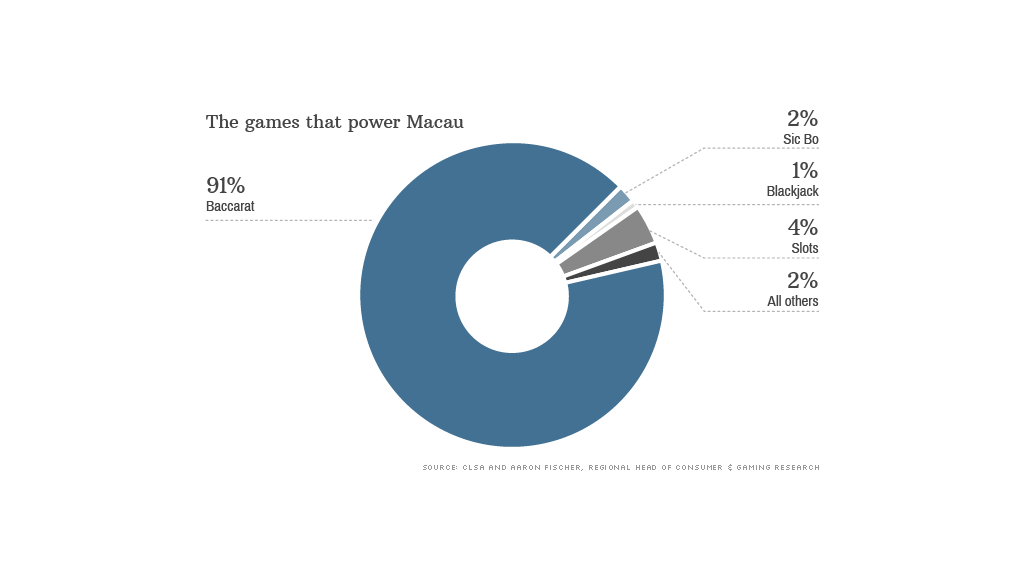 3) Macau has problems, too
Casino stocks have taken a beating in recent months following a rare slide in casino revenue.
Analysts say the poor performance is due to Beijing's campaign against corruption and lavish spending, a reduction in tourist visas and a crackdown on junket operators who recruit gamblers.
There is still huge potential in the territory, however. Hotels are planning to increase capacity by 70% over the next few years.
With the VIP market saturated, much of the growth is likely to come from more modest players.
"Macau is merely scratching the surface now, with ample pent-up demand to be captured by new casinos opening from 2015 onwards," Fischer said.