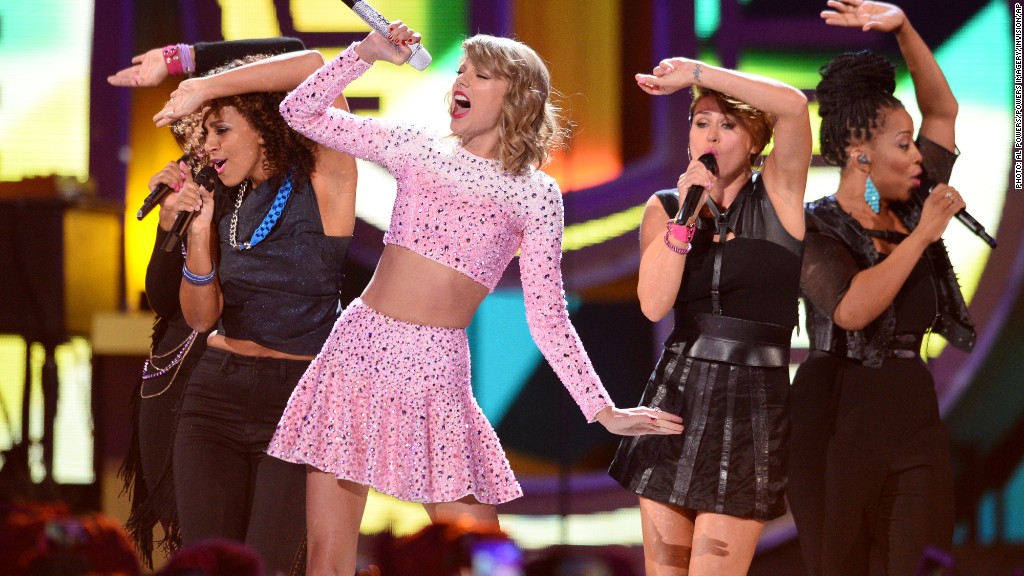 Taylor Swift bought a $20 million townhouse in Manhattan this year, and it seems like she really wants her new home town to like her.
So the pop star has pledged to donate all the money she makes from her new song "Welcome to New York" to the city's school system.
That could be a sizable chunk of change. The song is the first track on Swift's album "1989," which dropped Monday and is currently the most downloaded album on iTunes. The song itself is the 15th most downloaded single right now.
Swift's last two albums, "Red" and "Speak Now," both sold millions of copies.
Related: Finally, Taylor Swift's '1989' is out
New York's tourism group is thrilled with all the attention from the pop star. It launched a new marketing campaign named after the song on Monday and dubbed Swift New York City's Global Welcome Ambassador.
But hardened New Yorkers weren't thrilled with the nomination of someone who's lived in their city for less than a year. Swift announced the donation pledge Wednesday after taking some heat for her new title.
The New York City Department of Education is "deeply appreciative of this kind of gesture," said press secretary Devora Kaye.