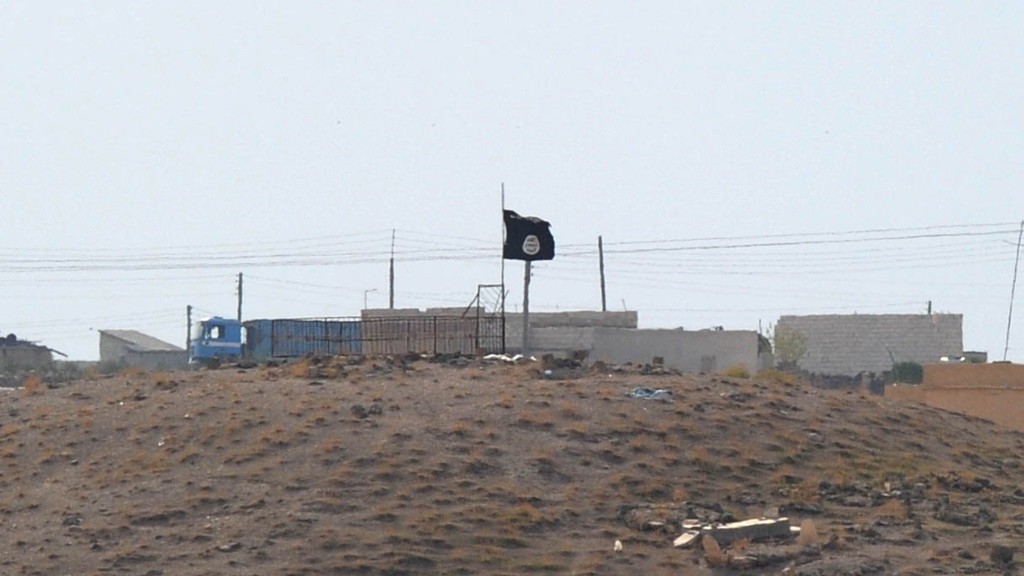 Terror group ISIS could be cut off from vital sources of cash if Middle East states implement an action plan that is starting to take shape.
As airstrikes continue to rain down on ISIS strongholds in Iraq and Syria, officials from 30 countries battling the group were exploring more effective ways to choke off its financing at a meeting Monday.
The struggle to date, officials say, has been keeping pace with the organization's multi-pronged financial strategy, which includes raising funds from wealthy sympathizers in countries such as Kuwait and Qatar, extortion and oil sales.
"They have managed to get into new areas and new fields, taking control of territories, taking control of oil fields establishing rackets, ransoms everywhere," said Khalid bin Ahmed Al Khalifa, Bahrain's foreign minister and the senior official at the meeting in Manama.
The scale of the task is daunting but there are signs that the noose is tightening. The meeting was led by the Financial Action Task Force, whose anti-money laundering remit was expanded after the 9/11 attacks to combat the financing of terrorism.
Related: How ISIS makes its millions
Bahrain's central bank governor said it was too early to judge whether ISIS could rely on stable sources of finance.
"As the international community comes together to fight them literally, and to put restrictions on dealing with them, that will be an effective way," Rasheed Al Maraj told CNN.
Intense coalition airstrikes have already curbed the group's oil output. U.S. officials say it is less than a third of the level back in June, when it was earning nearly $3 million a day.
The states taking part in the Manama meeting are committed to strengthening their implementation of a UN Security Council Resolution that requires international reporting of illicit fundraising.
By the region's own standards, two Middle East countries remain on the blacklist for non-cooperation with the international effort to target ISIS cash: Iran and Algeria.
And on the 'grey list' -- meaning improvements are still needed -- are Iraq, Syria, Yemen and Kuwait. Turkey came off the list in October, and Qatar back in 2010.
Experts in Bahrain said pressure from the U.S. had led Middle East countries to pass legislation, but more is needed to be done to implement the new laws.
Washington has kept up the heat by naming countries that are falling short. David Cohen, who leads the U.S. effort against financial terrorism, recently singled out Qatar and Kuwait.
Iraq's representative said countries had gotten the message and were being much more forthright behind closed doors with solutions.