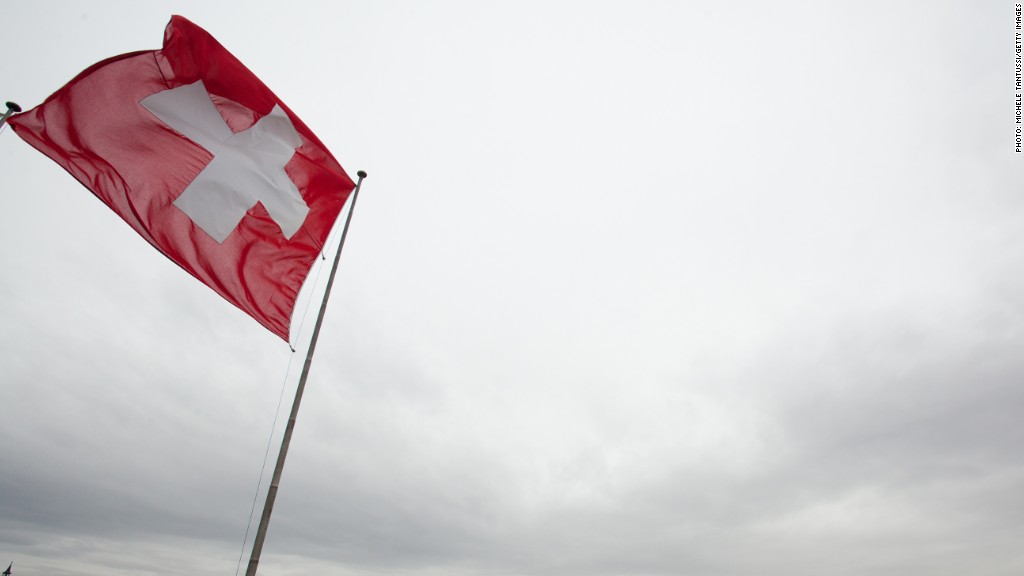 It doesn't just happen in the movies.
Federal prosecutors alleged Thursday that an ex-Swiss banker helped hide hundreds of millions of dollars from the government for more than a decade.
The U.S. attorney's office for the Southern District of New York unveiled an indictment against Martin Dunki, who used to work at an institution it would only call "Swiss Bank No. 1."
Swiss banks get caught up in $4 billion foreign exchange scandal settlement.
The feds said Dunki once helped a client hide $300 million with his firm in sham accounts between 2000 and 2012. In another case, he'd route funds through a New York diamond dealer to help withdrawals go undetected.
Zurich, Switzerland has the second-most millionaires per-capita in the world.
"Martin Dunki went to great lengths to help his U.S. taxpayer clients secret away millions of dollars," said Phreet Bharara, the U.S. attorney general for New York's Southern District, in a statement.
He said the Internal Revenue Service was a tremendous help, as was Edgar Paltzer, a Switzerland-based attorney who had pleaded guilty to previous charges.