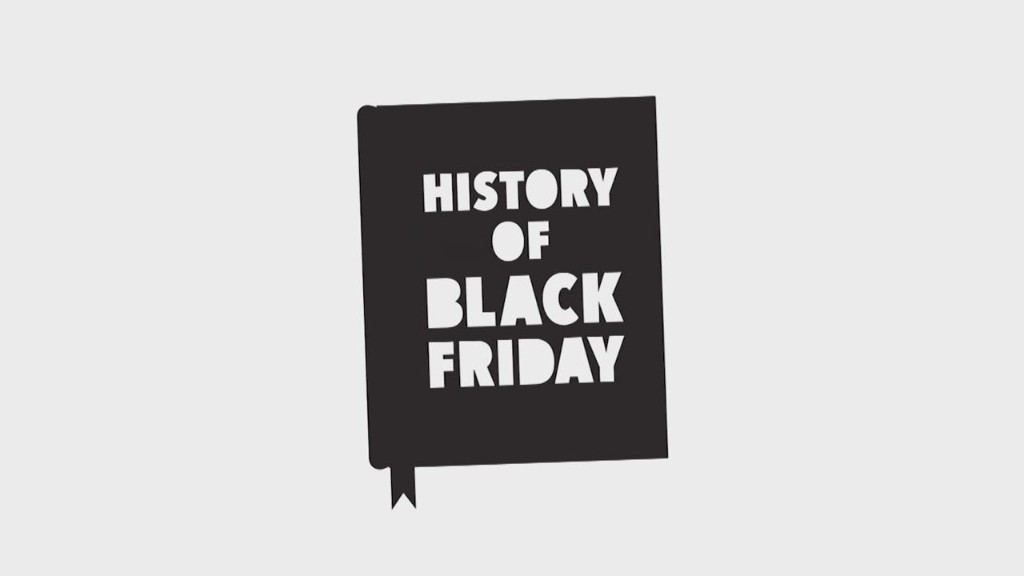 Black Friday has become as synonymous with Thanksgiving as pumpkin pie, but there are a lot of myths surrounding the origins of the shopping event, some even going back as far as the 1800s.
Turns out, you don't have to rewind quite that far to find the source.
Along with the cheesesteak and the hoagie, the term Black Friday is rooted in Philadelphia. In the 1950s, police in The City of Brotherly Love used the term to describe the horde of shoppers from the suburbs that descended into the city for the days after Thanksgiving, according to Bonnie Taylor-Blake, a neuroscience researcher at the University of North Carolina. The city promoted big sales and decorations, ahead of the Army/Navy football game on Saturday.
"It was a double whammy. Traffic cops were required to work 12-hour shifts, no one could take off and people would flood the sidewalks, parking lots and streets. The cops had to deal with it all and coined the term."
Apple users outspend Android users on 'Black Thursday'
City merchants also started to use the term to describe the long lines and shopping mayhem at their stores. "It became this comical reference to downtown Philadelphia following Thanksgiving."
However, in 1961 there was a push to rebrand the day as "Big Friday."
"They were worried the negative connotation would keep people from coming to the city," said Taylor-Blake, who is also a member American Dialect Society.
Clearly, the effort didn't catch on. So now, the retailers have learned to embrace the name, and have even expanded the one-day shopping event into a four-day marathon.
Black Friday's real deal: Cheap gas
Black Friday is commonly mistaken for being named after the day retail companies would become profitable for the year. Retailers used to record their losses in red ink and profits in black. "That's just not the case on where the name came from," said Taylor-Blake.
There's also a more recent myth circulating that the term refers to the days of slavery when slaves were sold at a discount to plantation owners the day after Thanksgiving -- another untruth, said Taylor-Blake.