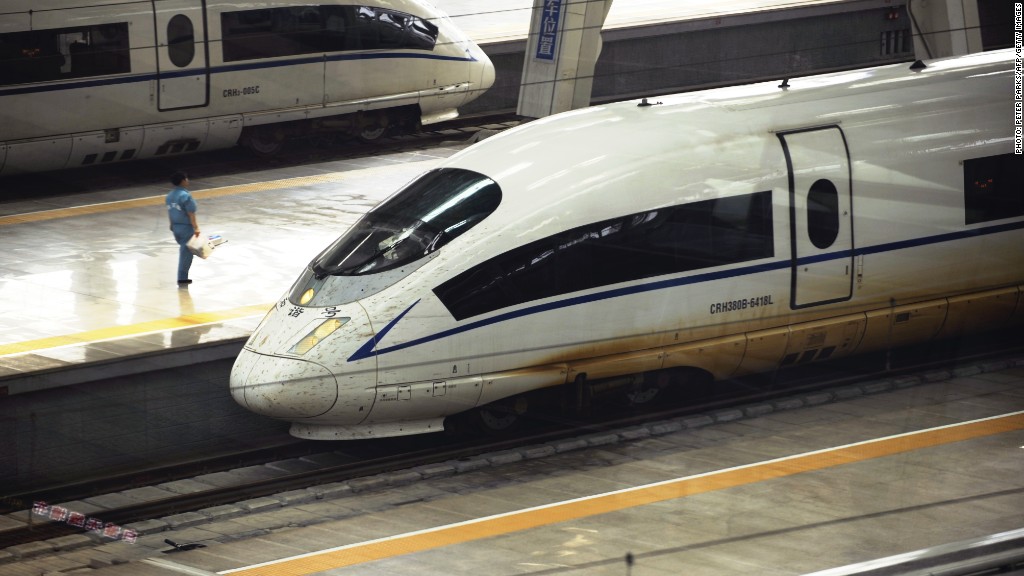 Choo-choo! China is combining two giant state-owned railcar companies with an eye toward gobbling up major foreign contracts.
The railcar firms, CSR and CNR Corps., have reportedly filed an application for a merger to the Chinese government. Although this still requires government approval, it's unlikely to be rejected -- state media have reported that the government cooked up the merger.
The new company, to be called China Railway Transportation, would have a combined market cap of $26 billion. Shares of both companies have been suspended since late October when merger rumors began trickling out.
China's state-owned enterprises are notorious for wasteful spending and corruption, and Beijing has long touted reform efforts aimed at increasing competition. But this merger suggests the government is willing to overlook the potential for even greater inefficiency in order to chase major foreign contracts -- a goal Beijing has made clear is a top priority.
Related: Inside China's incredible high-speed rail system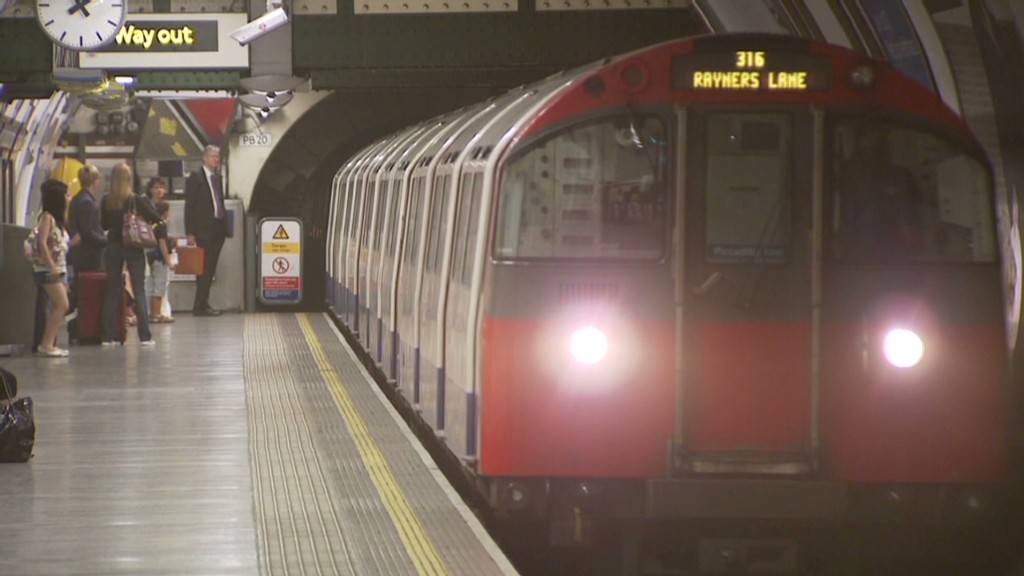 The emphasis on overseas markets comes as China ramps up its foreign investment, completing infrastructure projects in far-flung locales at costs that undercut Western competitors.
Related: Floating train could whisk you from D.C. to N.Y. in an hour
Chinese rail firms have played their part in this expansion, inking a flurry of overseas deals in recent months.
In October, CNR announced it won a $567 million contract with the Massachusetts Department of Transportation to supply 284 train cars for Boston's subway, with an option for 58 more. The deal puts CNR products in all six continents in the world, according to the company.
Last month, a state-owned railway firm, China Railway Construction Corp., signed a $12 billion deal with Nigeria to build a 1,402 kilometers, 22-stop railway. The project is China's single largest overseas contract.
Just last week, state media reported that China is in talks with India to help build the world's second-longest high speed rail system, a project worth $33 billion.