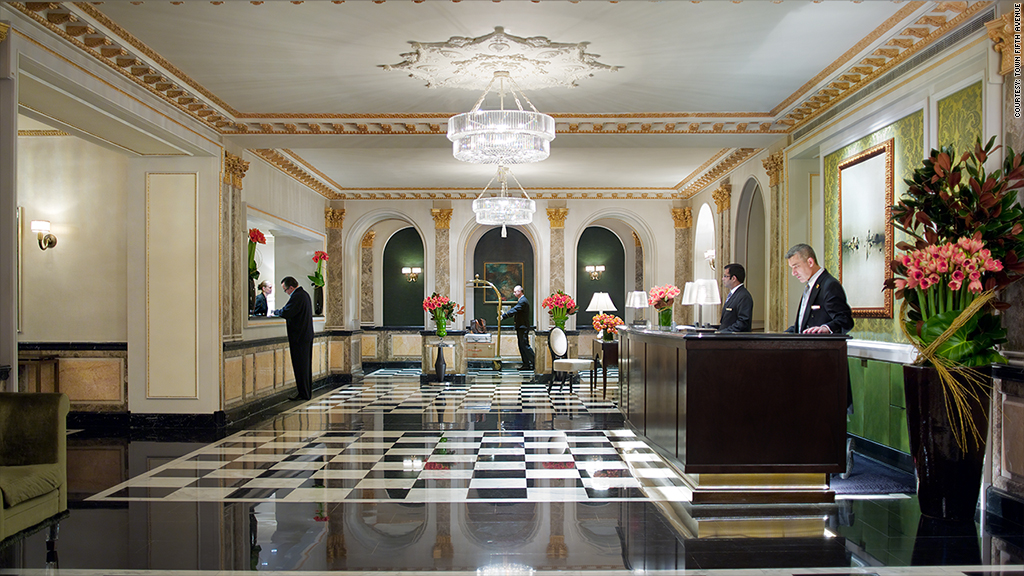 Sky-high residential buildings and billionaire bidding wars. When it comes to New York's real estate market, it seems like everything is over-the-top.
Now, even rents are reaching new heights -- to the tune of $500,000 a month.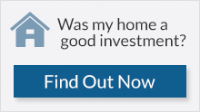 Or at least that's what one tenant is paying for a six-bedroom suite that occupies the entire 39th floor of Manhattan's posh Pierre Hotel.
The renter is not only renting the suite for the entire month of December, but also the separate one-bedroom Getty Suite for $150,000 a month, according to Therese Bateman and Andres Perea-Gurzon, the Town Residential agents who represented the listing.
The agents wouldn't disclose the tenant's name, but one thing is clear: The half-million-dollar a month rent is not only a record for Manhattan. "It blows everything else out of the water," said Jonathan Miller, head of the appraisal firm Miller Samuel. "It's the highest rent I've ever seen. Nothing comes close."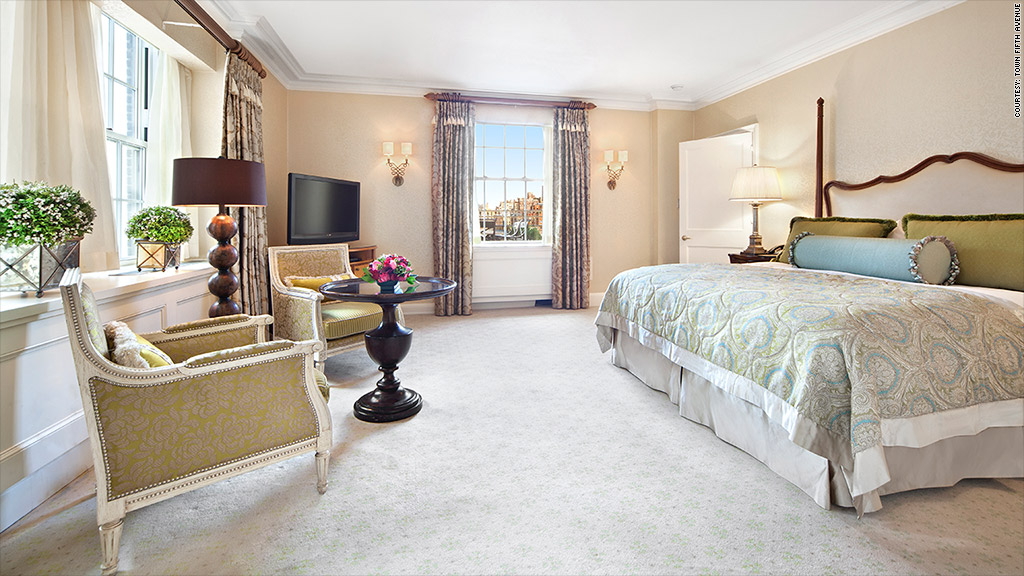 The 4,786 square-foot main dwelling of the rental includes the hotel's lavish presidential suite.
Many international visitors traveling with large families or entourages rent the Pierre Residences. But some locals are also in the mix, including some Upper East Siders doing extensive renovations on their own luxury homes.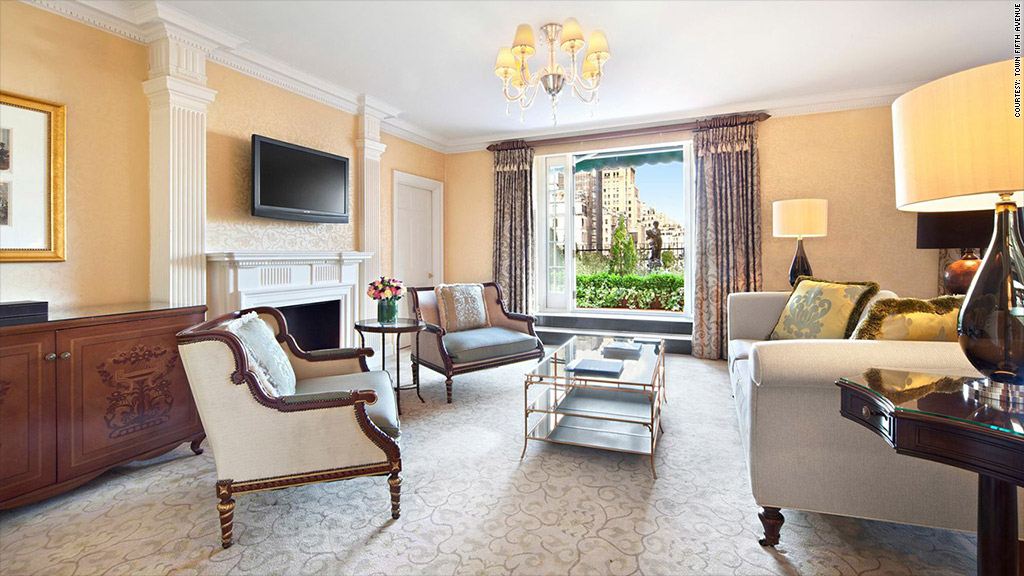 Elizabeth Taylor, Yves Saint-Laurent, Dashiell Hammett, Mohamed Al-Fayed and Francis Ford Coppola are just some of the famous residents who have lived at the Pierre.
Related: Brooklyn is now the least affordable place in America
Opened in 1930,the Pierre went through a $100 million renovation a few years ago in which public spaces, such as the lobby and grand ballroom, were redecorated and the guest rooms updated with new technology.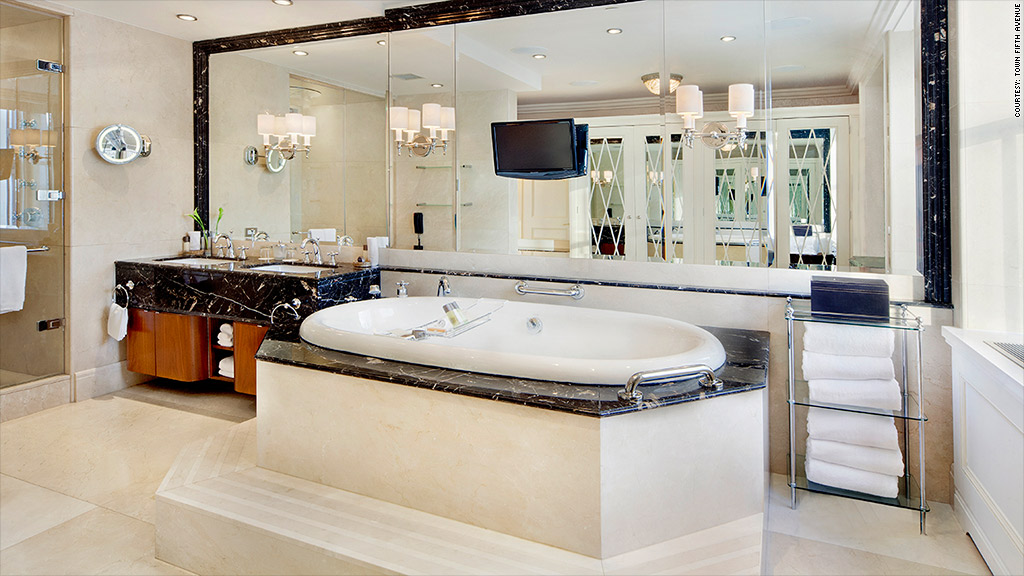 Its views are panoramic, with Central Park, the Upper East Side and Midtown Manhattan within easy sight. The George Washington Bridge, five miles north, is even visible on a clear day.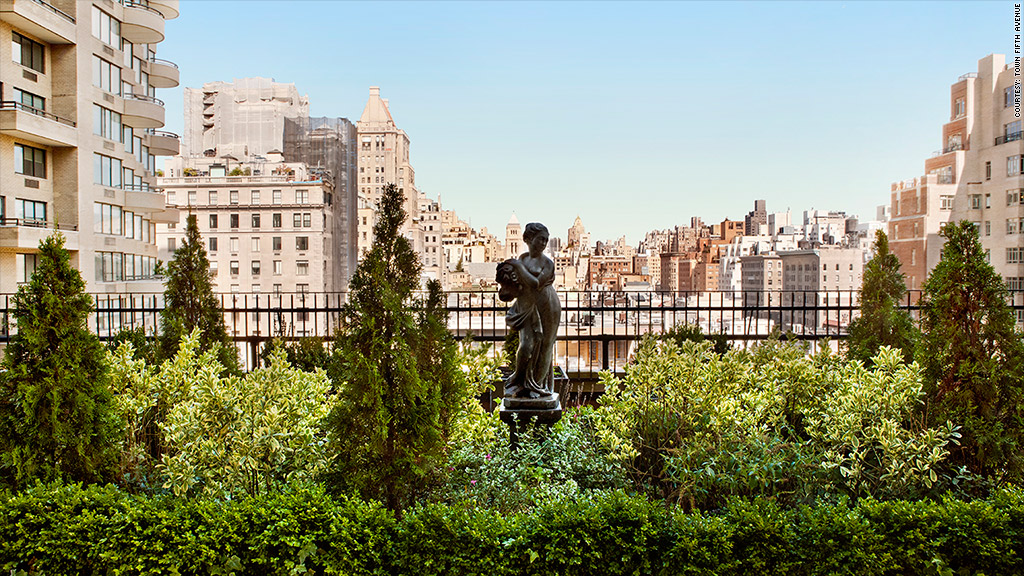 The location is a big part of the property's attraction, said Bateman, who, with Perea-Gurzon, also represents nine other luxury suites at The Pierre that start at $75,000 a month.
"Living at the Pierre rental suites gives residents great flexibility," she said.
Related: For sale, the world's most expensive apartment
Tiffany, Cartier and Harry Winston Jewelers, FAO Schwartz, and Madison Avenue boutiques are all nearby, as are the Theater District, Lincoln Center and Carnegie Hall.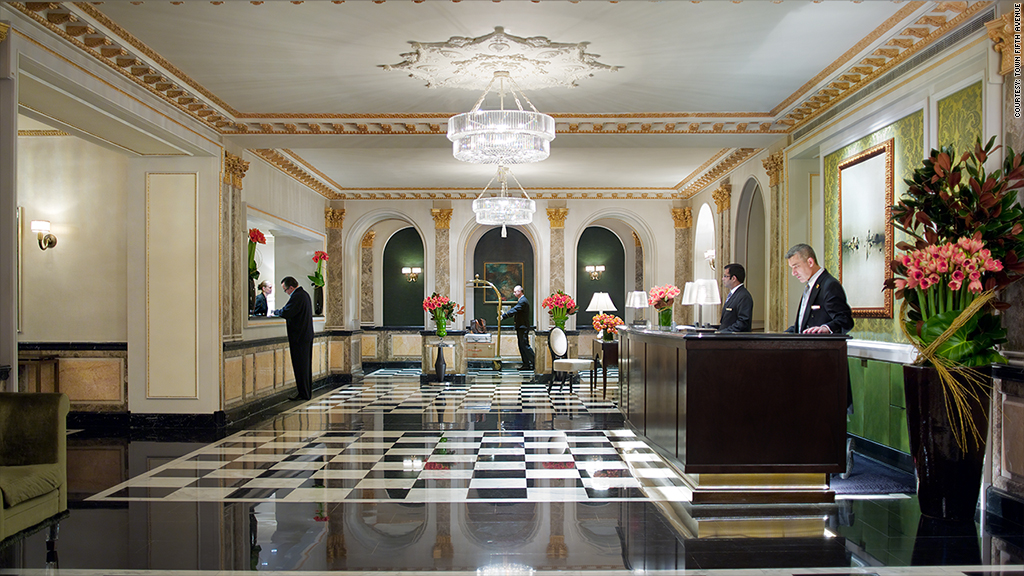 Beyond the apartment's comfort, location and views, what really makes the Pierre special is the numerous services and benefits that are included. There's a private elevator, butler and maid service, 24/7 concierge, and a chauffeur driven Jaguar.