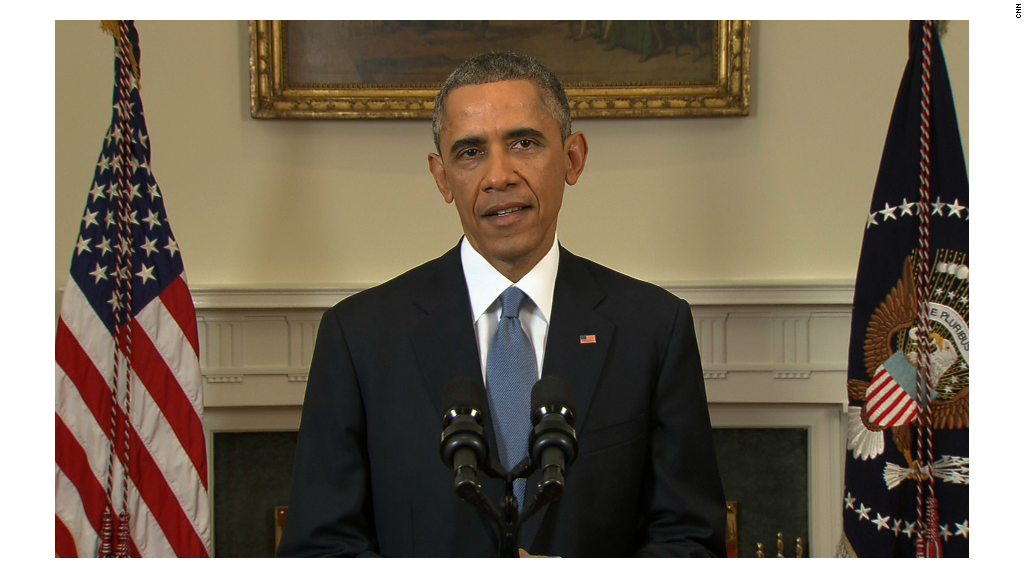 Millions of Cubans could soon be able to get online.
Internet access in Cuba is heavily restricted and the cost is well above what most Cubans can afford. Just 5% of Cubans have unfiltered access to the Internet, according to Freedom House, a watchdog group.
But all that could change now that President Obama has begun easing decades-old trade restrictions with the Communist country.
The White House will begin allowing telecommunications companies to help upgrade Cuba's telecom and Internet service. It is also allowing the export of certain devices and software that will help expand Internet use on the island.
Obama said U.S. sanctions on Cuba over the past 50 years "have denied Cubans access to technology that has empowered individuals around the globe."
"So I've authorized increased telecommunications connections between the United States and Cuba," he continued. "Businesses will be able to sell goods that enable Cubans to communicate with the United States and other countries."
As part of the landmark deal, U.S. contractor Alan Gross was freed after being held by the Cuban government since 2009. Ironically, Gross was arrested after traveling under a program to deliver satellite phones and other communications equipment to the island's small Jewish population.
Cuban officials charged he was trying to foment a "Cuban Spring." In 2011, he was convicted and sentenced to 15 years in prison.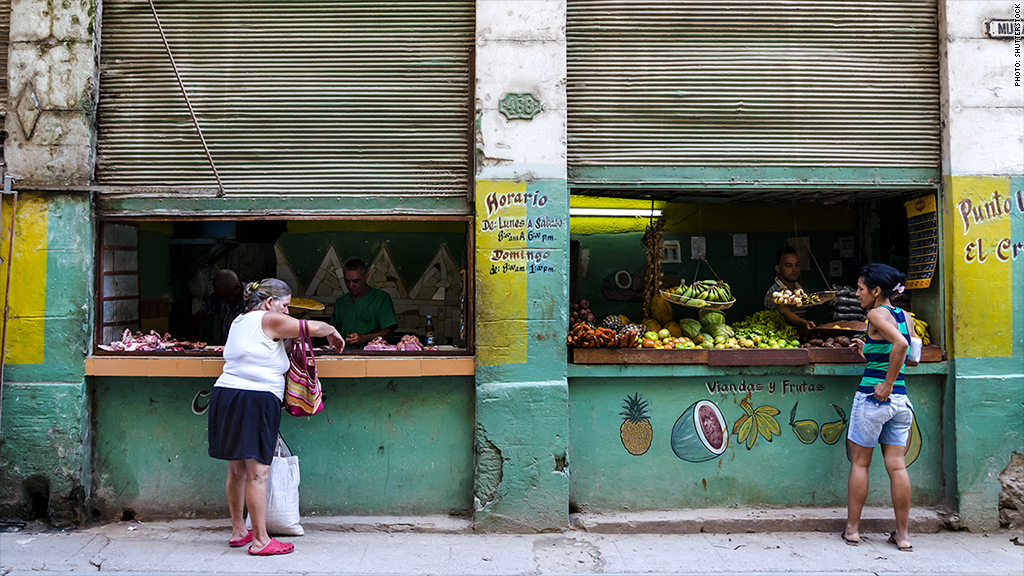 Related: The promise for American businesses if Cuba sanctions are lifted
Only one quarter of Cuba's 11 million inhabitants have access to the Internet, according to the International Telecommunication Union. That puts Cuba slightly ahead of Swaziland, Kyrgyzstan and El Salvador in terms of Internet penetration.
But most Internet users in Cuba only see information available on a government controlled intranet, which consists mainly of a national email system, domestic websites and some foreign websites that are supportive of the Cuban government.
Cuba opened a new fiber-optic cable in 2013, which helped improve Internet speeds and wireless access at a few locations. But the nation's Internet and cellphone business has been dominated by the state-owned telecommunications company, Etecsa.
So, will American telecommunication companies jump at this opportunity.
It's too soon to tell.
AT&T (T) and Sprint (S) declined to comment, while Verizon (VZ) said it remains focused on its U.S. customers.
Vodafone, the British telecom giant, and Mexico's American Movil are among the other companies that could also be eyeing expansion in the Cuban market. T-Mobile (TMUS) did not immediately respond to requests for comment.