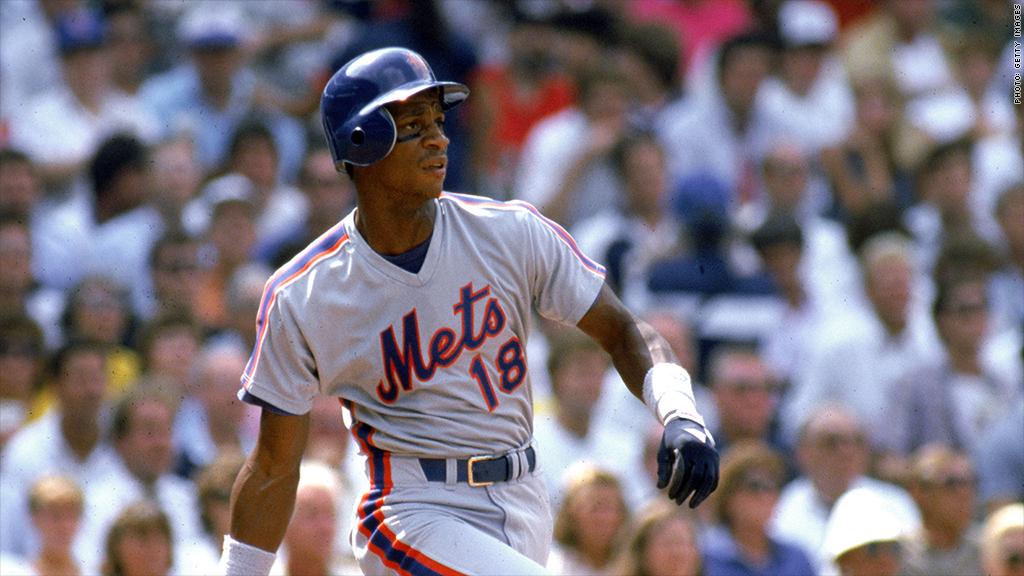 You can own a piece of baseball history, but it's nothing that can be put on a shelf.
The Internal Revenue Service is putting outfielder Darryl Strawberry's retirement annuity on the auction block next month.
The annuity, seized by the IRS because Strawberry owed back taxes, was part of a contract he signed in 1985, back when he was slugging home runs for the New York Mets.
The annuity will be worth about $1.3 million, to be paid out over nearly 19 years, when it goes up for sale on January 20, according to court documents.
The starting bid is $550,000.
The IRS filed a lien against Strawberry because he owes the IRS back taxes from 1989, 1990, 2003 and 2004. A court document from 2012 said he owed the IRS nearly $543,000.
Related: $325 million deal may be riskiest contract in sports
The auction was authorized by a court, which will divide the money between the IRS and other parties.
The IRS will get to exchange two decades worth of monthly installments for an immediate lump sum that would settle Strawberry's outstanding tax debt.
Strawberry signed with the Mets in 1993 and over the course of his 17-year Major League Baseball career, took home four World Series titles. He was named an All-Star for eight consecutive seasons and had 335 career home runs. But he was plagued by a cocaine addiction and other troubles.
The auction is set to take place in Illinois, but bids will also be accepted by mail.