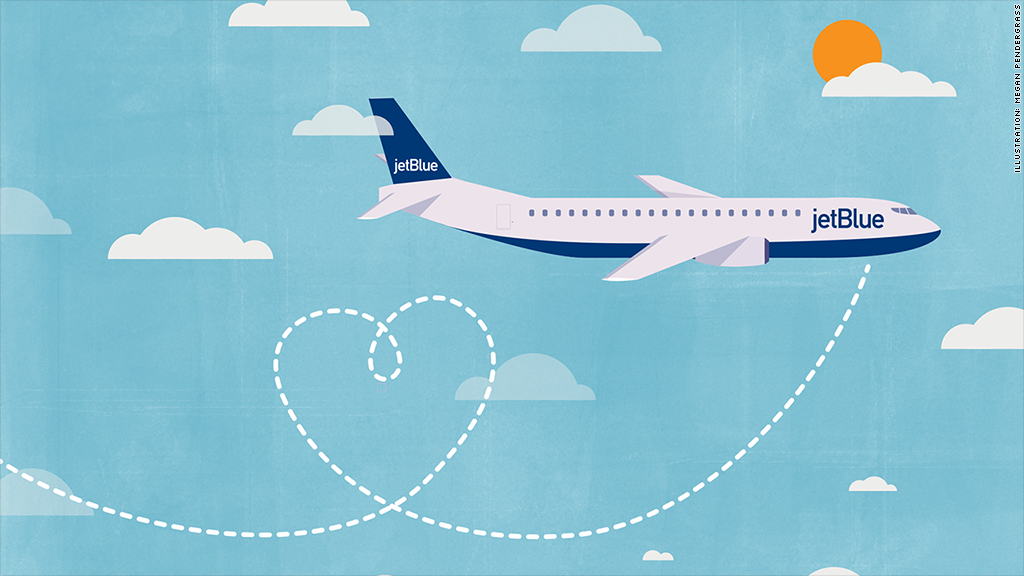 JetBlue

(JBLU) is offering to fly two police officers from each department on its route around the country to New York for the funerals of two NYPD officers killed last weekend.

The New York-based airline is also working with its partners to have family members of one of the slain officers, Wenjian Liu, flown in from overseas.

Liu and a second NYPD officer, Rafael Ramos, were sitting in their patrol car when they were shot and killed by Ismaaiyl Brinsley, a Georgia man with a long criminal record.

Ramos's funeral is being held on Dec. 27, whereas Liu's funeral hasn't been scheduled, pending the arrival of relatives from China.

JetBlue said in a statement that its flights are available "to law enforcement agencies across our route network who wish to send representatives to New York to support their brethren ... We are accepting up to two officers from each department (space permitting)."

A spokeswoman said JetBlue has provided similar support in the past, but did not immediately provide any details.

The gesture was a positive one at a time when tensions have been running high nationwide in the wake of two recent incidents involving the death of unarmed black men at the hands of police in Missouri and New York.

The NYPD's 25th Precinct in Manhattan thanked JetBlue on Twitter for "offering free flights to NYC for any police officer in America who wants to attend Officer Ramos' funeral on Saturday."