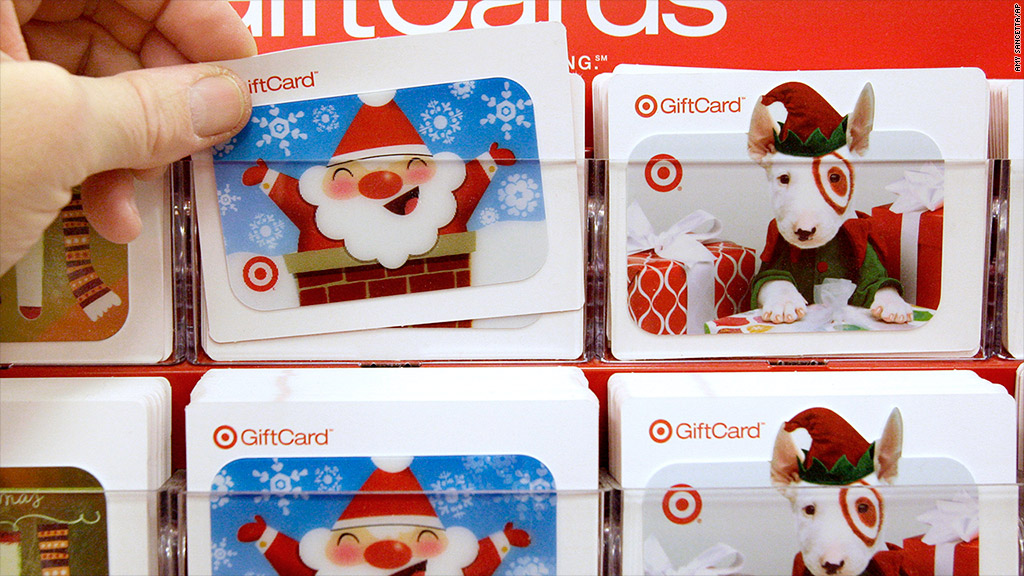 The holidays are a time of joy, giving and, occasionally, unwanted gift cards.
If you receive a gift card over the holiday season that you don't really want, it may be time to consider selling it through a website or app that will let you exchange the card for cold, hard cash.
Websites like Raise and Cardpool already offer these services in the U.S., where the gift card market is estimated to be worth over $120 million annually. There are also a few sites in Canada and Australia.
The services are now becoming more widely available on mobile devices and new entrants are coming onto the scene.
In the U.S., Raise just launched an app in November and says it's been experiencing steady user growth.
A new Israeli company Zeek offers an app for buying and selling gift cards in both Israel and the U.K., with plans to eventually expand into the rest of Europe.
People use the apps to sell their cards for less than their face value. The companies take a cut or charge fees when the transactions are complete.
Zeek co-founder and CEO Daniel Zelkind said his app has been downloaded 200,000 times and has helped people buy and sell over $200,000 in gift cards since launching earlier this year.
The British gift card market is worth over £5 billion ($8 billion) annually, but Zelkind estimates that roughly $1 billion of U.K. gift cards go unused each year.
This is unlike the U.S., where the vast majority of gift cards are eventually used, with less than 1% of the value of those cards being squandered or forgotten, according to research by CEB TowerGroup.
Related: Re-gifting is fine... if you follow these rules
The Zeek platform in the U.K. currently facilitates about 50 transactions per day, but Zelkind expects transactions will spike after the Christmas period when people want to offload their unwanted cards.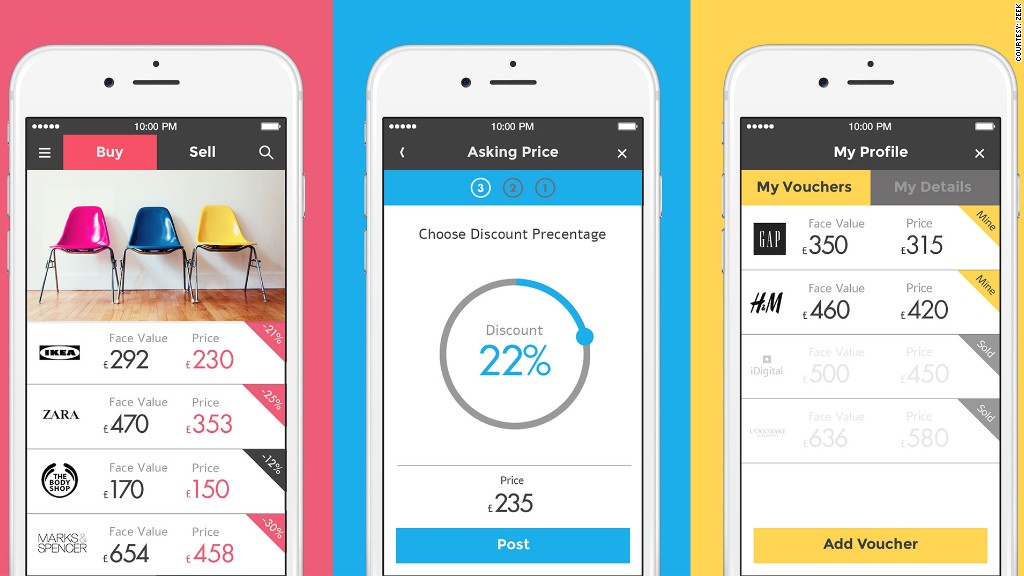 Zeek does not currently charge any fees for its U.K. platform, but will soon start charging sellers £2 ($3.10) for each transaction.
Zelkind says it's getting even easier to buy and sell gift cards these days as retailers increasingly offer more online options that don't require a physical voucher or card.