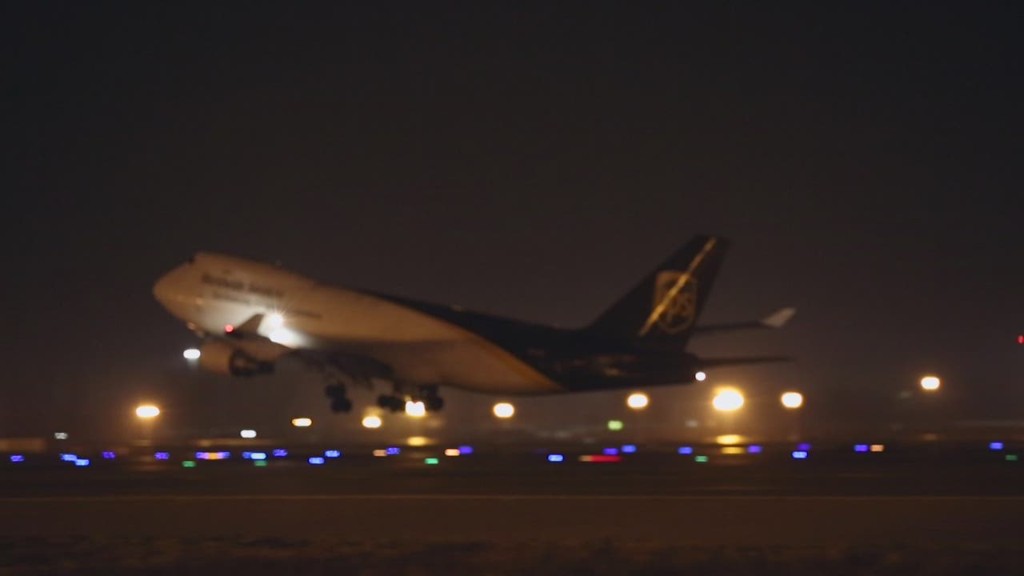 Christmas is over. It's time to take stock of all the weird stuff Americans bought.
All things "Frozen." Taylor Swift tunes. A book by Bill O'Reilly. Fleece sweaters.
Those are some of the highlights on Amazon.com's list of best sellers in the holiday season.
"Frozen," the wildly popular Disney (DIS) movie about princesses Elsa and Anna, was predictably a big hit.
Amazon (AMZN) customers bought enough Elsa dolls to reach the top of Cinderella's castle 855 times. In case you're wondering, Cinderella's castle in Fantasyland is 189 feet tall.
Customers also bought "Frozen" watches, "Frozen" music, "Frozen" underwear, even "Frozen" duct tape.
Yes, "Frozen" duct tape exists. And people love it.
Amazon said the total length of Duck Brand Disney Frozen duct tape bought by its customers could stretch to the top of Disney's Matterhorn more than 700 times.
Related: The 13 most WTF gadgets
Aside from the plethora of "Frozen" paraphernalia, Amazon shoppers bought an inordinate amount of laser pointer pet toys, butane torches, Lifestraw water purifiers and windshield wiper blades.
Taylor Swift's "1989" was one of the best-selling CDs and a top digital download.
Amazon, which started out as an online book store, said Bill O'Reilly's "Killing Patton: The Strange Death of World War II's Most Audacious General," was one of the top selling books.
In terms of clothing, fleece sweaters and assorted underwear were top sellers for women. Fleece sweaters for men were also popular, along with spandex pants.
It's safe to say that many of these gifts will be returned.
Related: 36 coolest gadgets of 2014
Indeed, UPS (UPS) said Monday that it expects to ship more than 800,000 packages back to stores on January 6, which the delivery giant has dubbed "National Returns Day."
In the first full week of January, UPS expects to ship 4 million return packages in the United States.
"We are now preparing for a surge in volume driven by Returns Week beginning next Monday," said Alan Gershenhorn, chief commercial officer at UPS.
With more people buying gifts online, UPS says the number of post-holiday returns is also on the rise.
According to a UPS survey, 62% of consumers returned an item bought online this year, up from 51% two years ago.