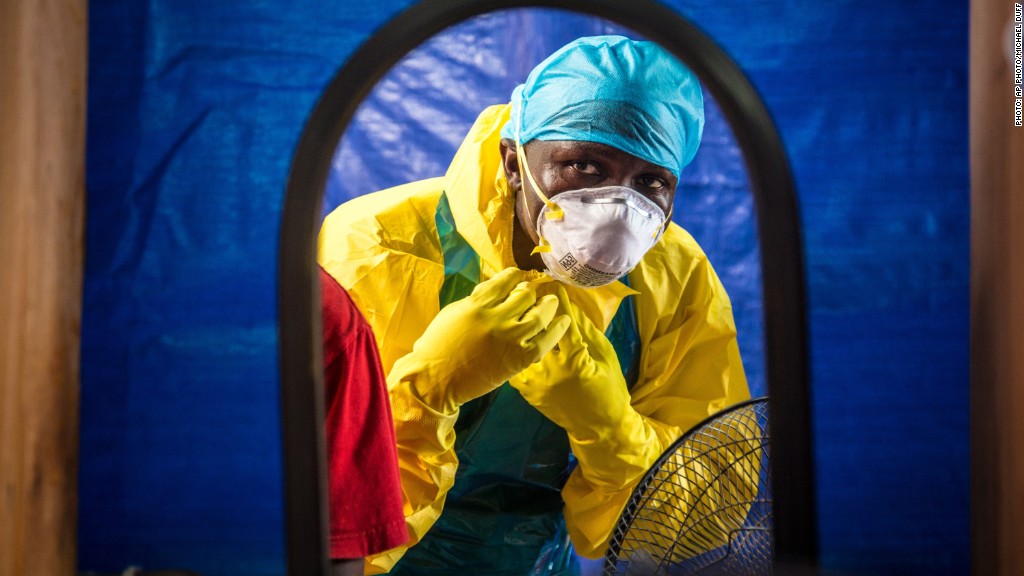 Scientists at Oxford University have launched the first clinical trial of a new Ebola vaccine.
The first of 72 healthy volunteers have already received the initial dose of a drug researchers hope could put an end to the worst Ebola outbreak in the history.
Janssen Pharmaceutical Companies, owned by Johnson & Johnson (JNJ), is developing the vaccine together with Bavarian Nordic.
The company said it could begin large scale trials by May, and make 2 million vaccinations available later this year. The drug does not contain the virus so there's no risk of catching Ebola as a result of immunization.
Related: The making of a $1 billion Ebola drug
Johnson & Johnson's attempt to develop an Ebola drug follows trials of two other experimental vaccines late last year by GlaxoSmithKline (GLAXF), and NewLink and Merck & Co (MRK). Scientists said those trials produced some "positive results."
Unlike those drugs, the J&J vaccine requires two injections. The first dose is meant to prime the immune system; the second a few weeks later provides an additional boost to immunity.
In order to bring the epidemic under control, the World Health Organization estimates that at least 100,000 doses of vaccine are needed to protect frontline workers.
That's the best case scenario. The WHO has warned that in the worst case, as many as 12 million vaccinations may be needed in Liberia, Sierra Leone and Guinea -- the three countries hit hardest by the outbreak.