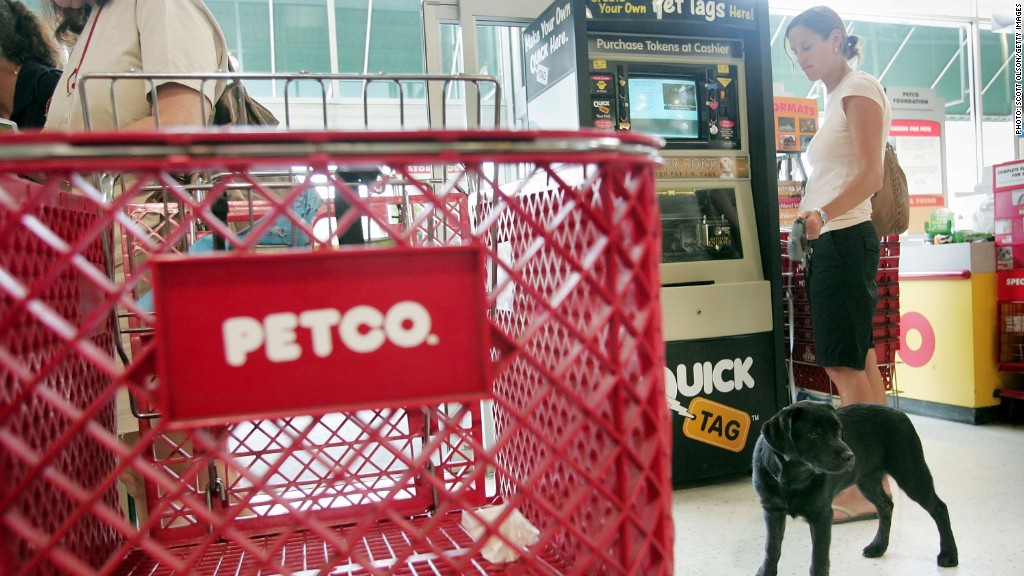 Petco has become the first major U.S. pet supply store to remove Chinese-made treats from its shelves, citing concerns over their safety.
Thousands of pets have fallen ill after eating jerky treats in recent years, a trend some have linked to Chinese-made products.
"We believe this is the right thing to do, and we're proud to take this step in the best interest of pets," Petco CEO Jim Myers said in a statement. "What we feed our pets matters."
The FDA said in June that it has received 4,800 complaints since 2007 involving more than 5,600 dogs -- and roughly 1,000 canine deaths. The agency said most of the cases involve chicken, duck or sweet potato jerky products imported from China.
Related: China spends $1.5 billion pampering pets
Despite an investigation that included inspections of Chinese factories, Tracey Forfa, the deputy director of the FDA Center for Veterinary Medicine, told Congress in June that a specific cause has not been identified.
"Getting to the bottom of this problem is a priority for FDA, and the agency is continuing its comprehensive investigation into the potential cause of the pet illnesses," she said.
Petco and PetSmart, the two largest U.S. pet retail stores, both pledged last year to drop Chinese-made treats in favor of alternative sources. PetSmart is expected to complete the switch this spring.