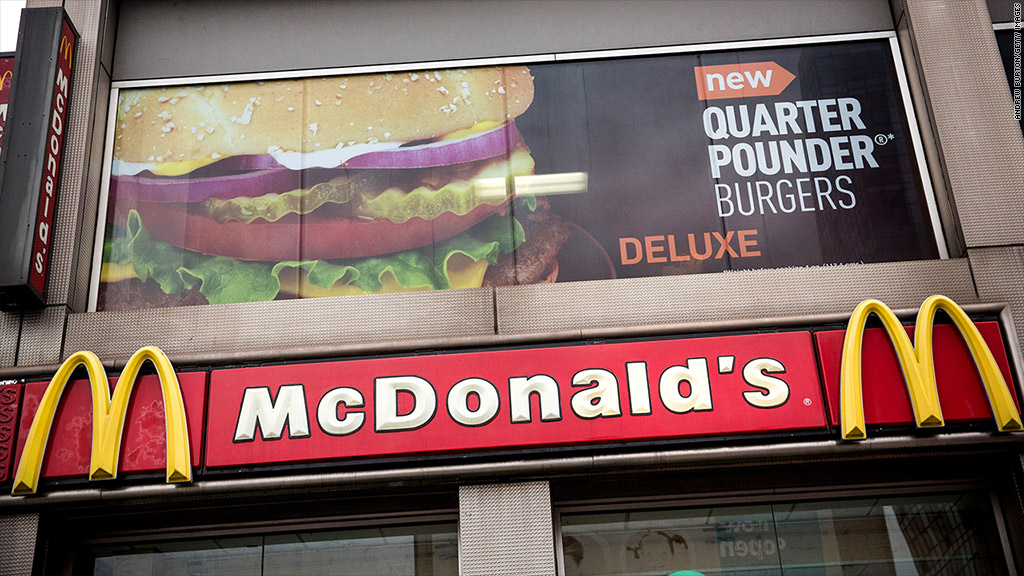 McDonald's Japan is facing yet another food safety scandal after two customers found pieces of plastic in their Chicken McNuggets.
The first discovery, made on Saturday, spurred McDonald's Japan to pull all 956,925 nuggets made by a Cargill unit in Thailand on the same day, in the same factory.
Despite the preventative action, another customer reported finding plastic inside a chicken nugget on Monday. McDonald's is investigating, but has not yet said if the two incidents are related.
McNuggets produced at other factories are still available at McDonald's restaurants in Japan.
"We deeply apologize for the trouble we have caused our customers and we are taking quick measures to analyze the cause of the contamination," said company spokesman Takashi Hasegasa.
Related: McDonald's is shrinking its menu
The incidents are the latest in a string of food scares that have shaken Japanese consumer confidence in McDonald's.
Last July, the company was among several fast food chains to be hit by a scandal involving tainted meat from a Chinese supplier.
Sales at McDonald's Japan have dropped more than 10% every month compared to the same period last year since the food scare hit, even after the company switched to suppliers in Thailand. The company has said it expects to post a net loss for its current fiscal year -- the first annual loss in 11 years -- as a result.
Related: Meat scandal takes a bite out of McDonald's sales in Japan
In August, the company received a complaint from a customer in Osaka who found a shard of tooth in an order of French fries. McDonald's issued an apology, but was unable to determine the source of the contamination.
And late last year, the company had to ration French fry orders at more than 3,000 restaurants in Japan, because a labor dispute at ports on the West Coast of the United States had delayed exports.
The company had to airlift extra fries into Japan and add more shipments from the U.S. East Coast. The fry ration was only lifted earlier this week.
McDonald's Corp (MCD). is the top stakeholder in McDonald's Japan, a separate company whose shares trade in Tokyo. So far this week, shares of McDonald's Japan have slipped around 3%.
Read next: The crazy flavor experiments in Chinese fast food