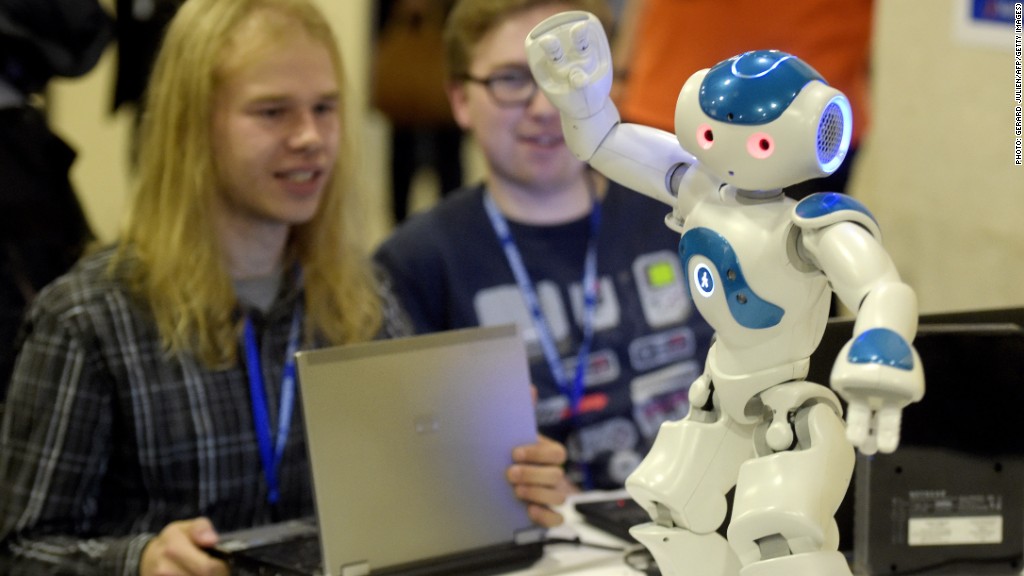 ATMs are so last century. For one Japanese bank intent on embracing the future, the time has come for the robot bank teller.
Bank of Tokyo Mitsubishi UFJ, one of the world's largest banks, will introduce a humanoid robot intro branches starting this spring.
The robot, named NAO, will be able to answer customers' questions about the bank's services, said spokesperson Kazunobu Takahara.
Nao's a bit smaller than your average bank teller -- he is just 23 inches tall and weighs about 9 pounds.
Nao makes up for it in linguistic aptitude. He understands 19 languages, and Mitsubishi UFJ hopes he'll help handle the influx of foreign customers for the Tokyo Olympics in 2020. The bank will introduce one or two NAOs as a trial, but plans to expand its robotic staff if customers are pleased.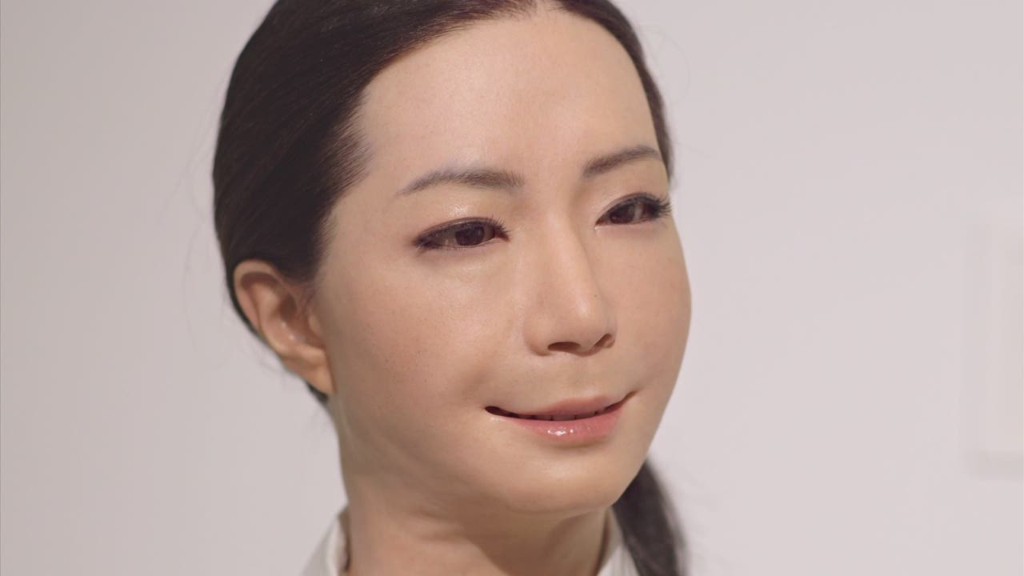 "We've hired NAO not to reduce the workforce at the bank, but to take advantage of the advanced technology to provide new services," said Takahara.
NAO can also analyze visitors' facial expressions and tone of voice, data the bank plans to use when designing new financial services.
The robot was developed by French company Alderbaran Robotics, which is owned by Japan's Softbank. According to Alderbaran's website, NAO was born in 2006. Since then "he has been constantly evolving to please, amuse, understand and love you," the website explains.