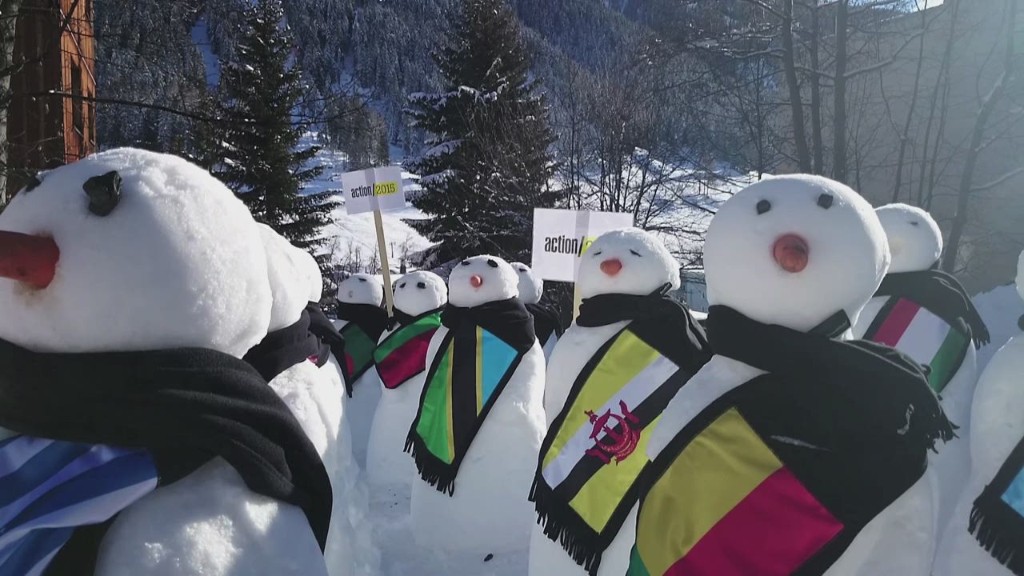 Do you wanna build a snowman? Or 193 snowmen to be precise?
In the frozen Swiss ski resort of Davos, a group of campaigners set about this snowy task last week, with the aim of melting the hearts of the global elite gathering for the World Economic Forum.
As the highest town in Europe welcomed the cavalcade of VIPs and power brokers, a group of chilled, unofficial delegates were being assembled by volunteers representing more than 1,200 organizations from over 125 countries.
Three feet high, identical, lined up in neat rows, and decked out in scarves -- each bearing the flag of a different state -- the icy figures slowly gathered a crowd as they gained in number.
"This is about trying to send a very serious message in a light-hearted way," said Brendan Cox, a spokesman for Action/2015 and director of policy and advocacy at Save The Children.
"What we're saying is that poverty, inequality and climate change have to be at the top of the agenda in Davos."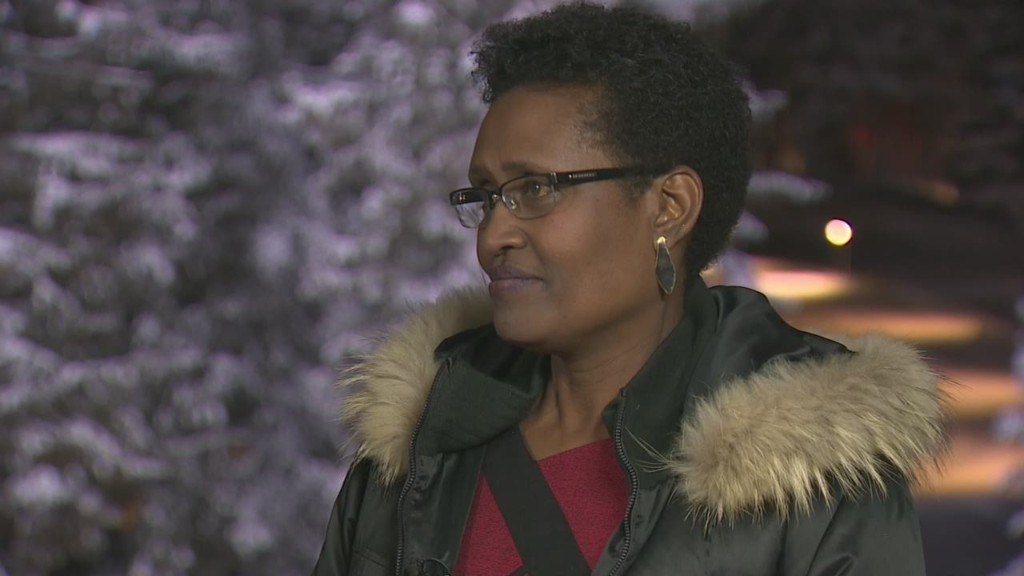 Action/2015 wants the "public to join them in their calls to ensure world leaders commit to a better world."
The campaign is linked to the United Nations Millennium Goals, agreed 15 years ago. They include halving extreme poverty and providing universal primary education. This is the year those goals were supposed to be met.
"In 2015 we've got an amazing glut of forums for action," Cox said. "What Davos should be about is building momentum, having those conversations, making sure that they're dealing with the tricky issues."
The snowmen, complete with carrot noses and neat black stones for eyes, gathered next to signs inviting visitors to take a #snowmanselfie and spread the word.
Many were enthusiastically taking up that invitation. In spite of the icy temperatures, the bright sunshine seemed to underline the snowmen's precarious position. The metaphor was clear.
"We think there's a key opportunity in 2015 to get this major breakthrough to the people of the planet," Cox continued. "But like the snowmen, those opportunities won't be here in a few months' time. They have to seize the moment to make that breakthrough."
There's a snowman for every country recognized by the United Nations. They have a short window in which to make their point, or else they will melt in vain.