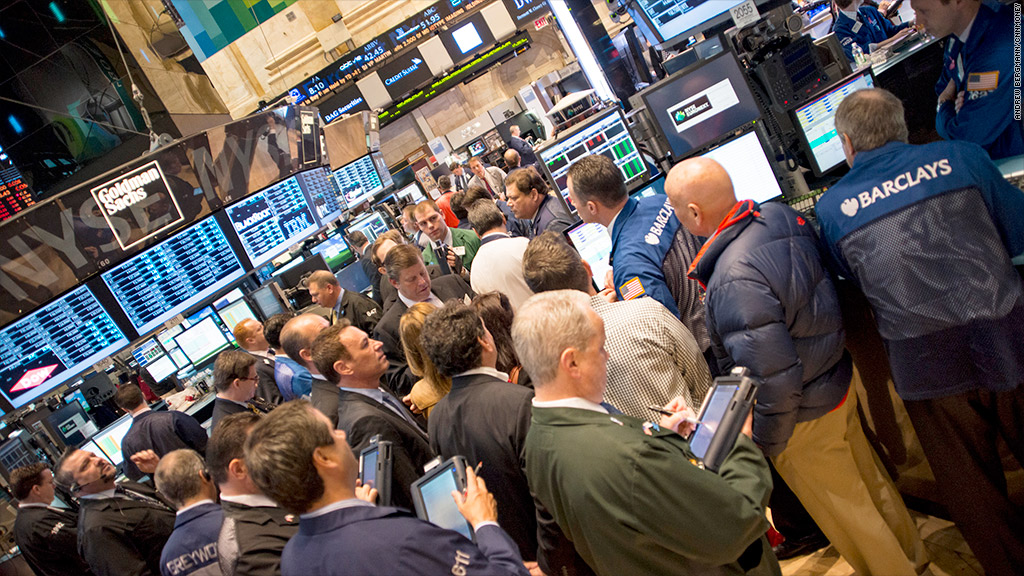 Investors were nervous Monday after elections in Greece ignited fears about fresh turmoil in Europe.
Here are the 4 things you need to know before the opening bell rings in New York:
1. Greece votes: The left-wing Syriza party swept to victory in elections on Sunday, fueled by populist anger over years of severe austerity measures in Greece. Syriza has vowed to renegotiate the terms of the country's massive bailouts with the EU and IMF, who have lent Greece €240 billion ($277.8 billion) since 2010.
CMC Markets analyst Michael Hewson said the next few weeks are "likely to be crucial ones where one misstep could well cause Greece to leave the euro."
Greek stocks were down more than 3% in early trading, and big Greek banks were trading as much as 11% lower. The election result put renewed pressure on the euro, before it steadied around $1.12.
2. Futures fall: U.S. stock futures were poised for a soft start to the week. Dow and S&P 500 futures were down by 0.4%. Most major U.S. markets posted losses on Friday, with the Dow Jones industrial average slipping 0.8% and the S&P 500 down by 0.6% -- though the Nasdaq edged up 0.2%.
3. Economics & earnings: The S&P/Case-Shiller home price index is released at 9 a.m. ET, and the Conference Board posts its monthly consumer confidence index at 10 a.m. ET. Microsoft (MSFT) will report earnings after the closing bell.
4. International markets overview: European markets were mixed in early trading, with France's CAC down 0.1%. Germany's DAX added 0.2% after a survey showed improved business conditions in the largest European economy. Asian markets also diverged, with Shanghai's Composite up 0.9% while Japan's Nikkei index closed down 0.3%.