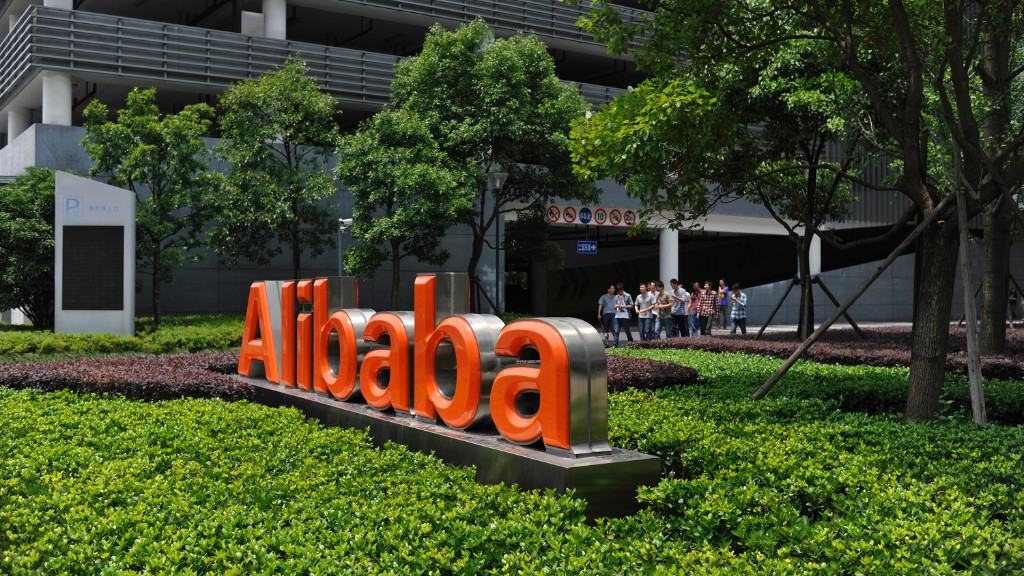 Yahoo investors seemed to like the news that it's spinning off its stake in Chinese e-commerce giant Alibaba.
But Alibaba's stock fell faster than you could say, "Open, Sesame!" Does Wall Street have it wrong? (Yahoo was up for most of the day Wednesday but slid into the red along with the rest of the market.)
Sure, Yahoo (YHOO) is giving its shareholders a tax-free way to profit from Yahoo's remaining 15% stake in Alibaba.
But why buy Yahoo, a company still in turnaround mode that is just the back door way into Alibaba (BABA), when you can invest in the real thing? Alibaba's stock is on sale too.
Related: Yahoo rises on Alibaba spinoff
Shares of Alibaba were down 4.5% Wednesday afternoon and have now fallen 17% from the high point they reached in mid-November.
That could change quickly if Alibaba wows investors with strong sales and profits.
Alibaba will report its fiscal third quarter earnings on Thursday morning. This is the second earnings report for Alibaba since its initial public offering in September.
The stock rose more than 4% in early November when Alibaba announced sales for its second quarter that topped forecasts.
For the current quarter, analysts are expecting that Alibaba will report revenue of $4.4 billion, a 43% increase from a year ago. Wall Street is forecasting a profit of 44 cents a share, nearly 30% higher than a year ago.
Alibaba, unlike leading U.S. online retailer Amazon (AMZN), has a history of actually making money. So that's yet another reason why the stock might be due for a rebound.
Related: Alibaba's growth can't be stopped
Investors are also going to be watching closely to see how well Alibaba is doing with its mobile operations. Expectations are high because Alibaba has been posting pretty phenomenal growth in its mobile users and revenue lately.
The number of monthly mobile users surged nearly 140% in the last quarter to 217 million. And Alibaba's sales from mobile accounted for more than 20% of overall revenue in its fiscal second quarter. That's up from just 3% from a year ago.
Now there is another legitimate reason besides the Yahoo spin-off plan to explain why Alibaba was taking a hit on Wednesday.
Chinese regulators took Alibaba to task for not being vigilant enough to prevent counterfeit goods from being sold on the company's various online marketplaces, such as Taobao and Tmall.
Related: China issues scathing report on Alibaba
That's clearly not good news. But it's also not exactly new news either. Alibaba has a well-known problem with counterfeit and fake goods.
Alibaba admitted in its filing with the SEC before going public that one of the risk factors was that the company "may be subject to allegations and lawsuits claiming that items listed on our marketplaces are pirated, counterfeit or illegal."
So the fact that Alibaba is a bit of a haven for pirated goods may already be priced into the stock. At the end of the day, it comes down to whether Alibaba can continue to post insane levels of growth in sales and profits.
Shares now trade at 33 times earnings estimates for Alibaba's next fiscal year. That's not dirt cheap, but it seems reasonable given the expectations of 30% earnings growth a year for the next few years.
Marissa Mayer still has a lot to prove at Yahoo. Jack Ma does not at Alibaba. Investors probably are better off sticking with Alibaba instead of investing in the Alibaba proxy that is Yahoo.