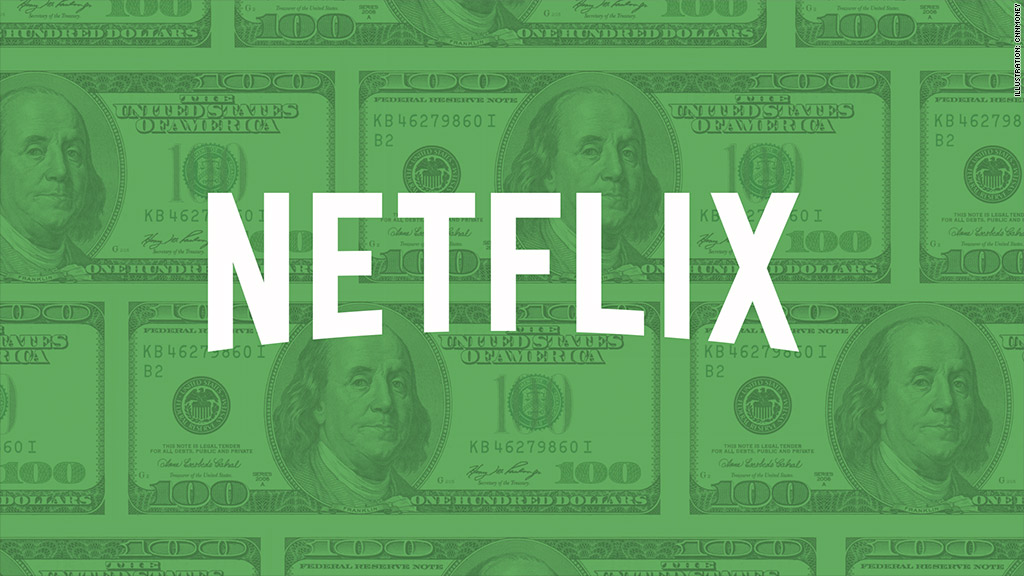 Netflix is the comeback kid. Again. It's a story that might play well as an original series on Netflix.
Shares of the streaming video leader are up more than 30% this year and 50% from their 52-week low.
Netflix (NFLX)has quickly become a legitimate content creator and not just a distribution platform. Its original shows "House of Cards" and "Orange is the New Black" are pop culture phenomenons that have also won numerous TV industry awards.
The stock is now only 8% below its all-time high. And with a market value of about $27 billion, Netflix is now worth more than MTV and Nickelodeon owner Viacom (VIAB) and only slightly less than CBS (CBS).
Netflix is officially a big media company. But its stock performance is anything but big and steady. Shares fell last year after a 278% explosion higher in 2013. But that followed a 24% drop in 2012. (I guess Netflix likes odd-numbered years).
Now investors are excited again after the company reported strong growth in earnings, revenue and subscribers on January 20.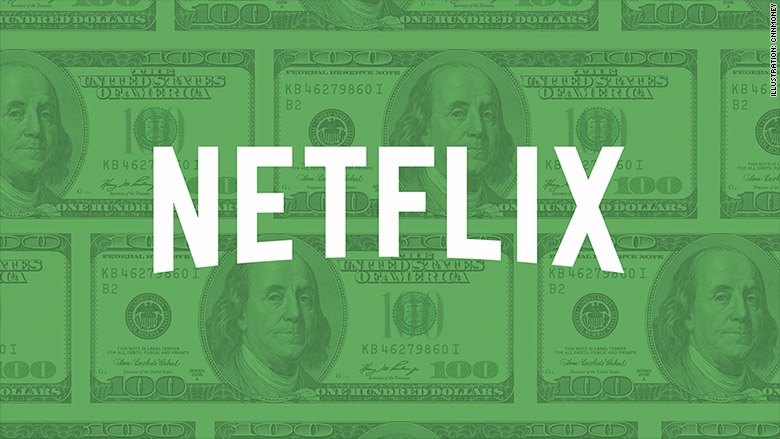 So what's next? The company has already promised even more original shows in the years to come. And it looks like it's found a way to pay for it too.
Related: Netflix has big plans to produce more original series
Netflix sold $1.5 billion in bonds Monday. The company originally planned to sell just $1 billion in debt but increased the size of the deal by the end of the day due to healthy demand.
But is this a risky move for the company? Standard & Poor's thinks so. The ratings agency lowered its outlook and credit rating for Netflix's bonds.
In a report, S&P analysts wrote that "Netflix remains dependent on movie and TV studios for content, and we expect the company to increase its investments in original programming for which success is unpredictable."
Snicker if you want since this is the same S&P that is agreeing to pay $1.4 billion to the government to settle charges that it botched the ratings of securities backed by subprime mortgages before the 2008 financial crisis.
But the analysts raise a fair point.
Related: Netflix and Amazon both win Golden Globes
More competition: Netflix is not just competing against the likes of big media firms like Time Warner (TWX) (CNNMoney's parent company), Disney (DIS), and 21st Century Fox (FOXA). It's also facing challenges from other tech companies.
Amazon (AMZN) has won raves and awards for its "Transparent" series. It just signed Woody Allen to do a new show and it is also going to start making movies.
Still, Wall Street is once again betting on Netflix and CEO Reed Hastings to lead the market. It makes sense. Netflix is still the king of streaming content.
Even big competitor Amazon, in its bizarre ads with Gary Busey, tellingly lists Netflix before its own Prime Instant Video as something you can watch using the Fire TV Stick.
Related: Warning sign: Companies are slashing their 2015 forecasts
The eagerly awaited third season of "House of Cards" will be available for binge watching on Netflix at the end of this month. So there's a good chance the stock could continue to surge in anticipation of the return of (SPOILER ALERT!) President Francis Underwood.
But is the stock now ahead of itself? Shares trade at 125 times 2015 earnings estimates. That's ridiculous. It assumes that just about everything Netflix is planning this year (new shows and launches in more international markets) goes perfectly.
This is a company that has had its shares of hiccups in the past. Remember the Qwikster DVD debacle?
And Hastings has often pointed out that there are times when the stock is riding a wave of too much "euphoria."
Netflix is a phenomenal company, but investors need to be careful. All it takes is one small misstep from Netflix and that stock will go from Wall Street darling to the financial equivalent of a buffering video on a bad Wi-Fi connection.