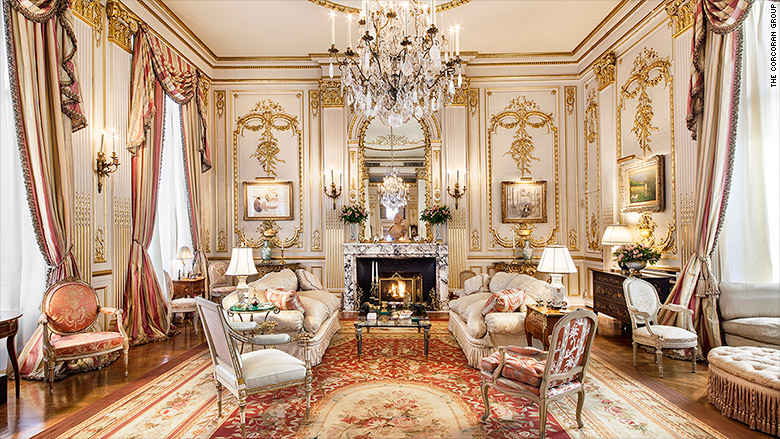 The lavish condo that was home to the late comedian Joan Rivers for 25 years was listed for sale Monday for $28 million.
The 11-room penthouse occupies three floors of a limestone mansion in New York City's Upper East Side neighborhood. Rivers' daughter, Melissa Rivers, put the home up for sale a day after she accepted her mother's posthumous Grammy award for a recording of her memoir, Diary of a Mad Diva.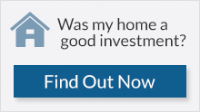 The home was originally built in 1903 for a family of Gilded Age millionaires and socialites. It was later converted into condos in the 1930s.
Soon after she acquired it in 1990, Rivers restored the unique Louis-XIV-inspired décor of the property's two large entertainment spaces -- an ornate gilded ballroom and music room. The spaces are so large that the home is capable of hosting grand social events for up to 125 people, according to Corcoran, which is listing the property.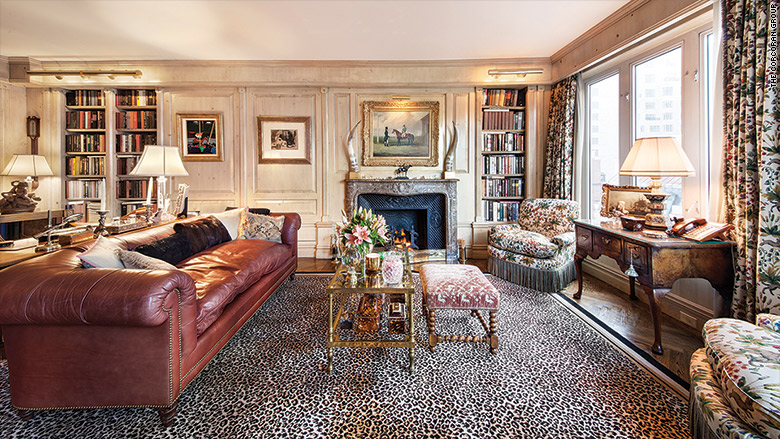 Those gilded rooms, which served as the ballroom and reception hall in the original mansion, are like nothing else available in the city, said Leighton Candler, the agent representing the property for Corcoran.
"These gigantic mansions, a lot of them were torn down and now high rises are where they stood," said Candler. "People just don't know that apartments like this still exist."
Related: New York City's priciest homes
The palatial property also includes a more intimate wood-paneled library and dining room, four bedrooms, 4.5 baths, two kitchens and five fireplaces. Its two terraces look out on Central Park and the Manhattan skyline. The master bath features a marble soaking tub and vanity, and the lower level includes a separate but contiguous two-bedroom apartment for guests.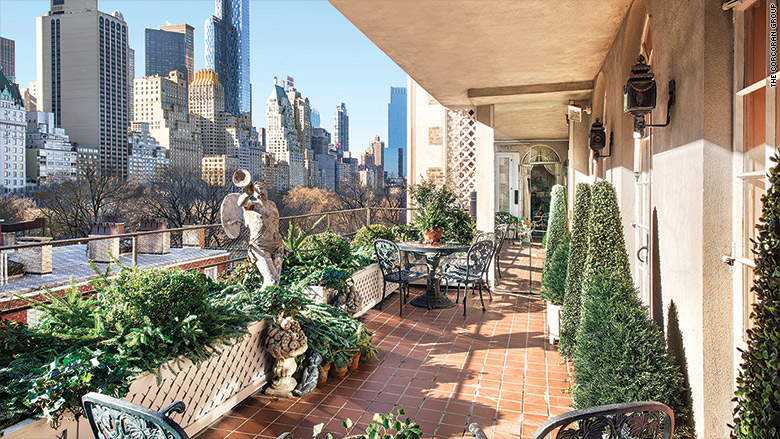 Rivers listed the opulent 5,100-square-foot property several times before her death on Sept. 4. The current asking price is down slightly from the $29.5 million she listed it for in 2012.
"It was never really seriously on the market before," said Candler. "She had offers made, but she would change her mind. Nothing else really measured up."
Candler said she expects the unique Rivers home to be a quick sell.
"It's absolutely fabulous, and I can't imagine anyone who wouldn't want to live in it," she said.