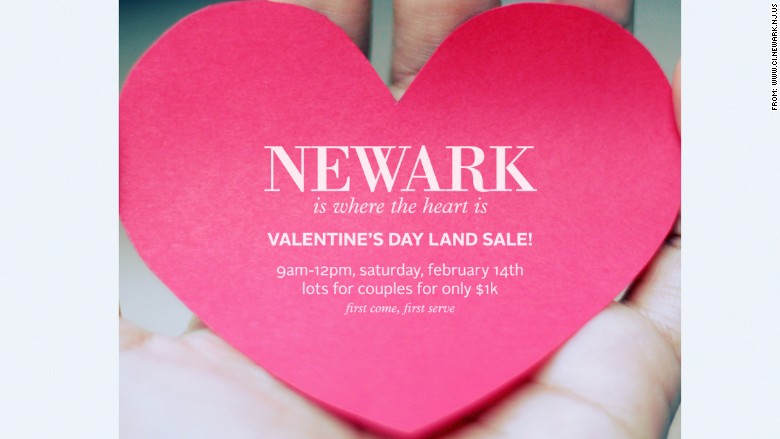 There is no gift that says "together forever" like a cheap plot of land and an obligation to live there together for at least five years.
That's the idea behind Newark, New Jersey's "Valentine's Day Land Sale," which is slated for Saturday from 9 a.m. to noon. The city will sell municipally-owned vacant lots for $1,000 -- but only to couples willing to build homes on the land and live there afterward.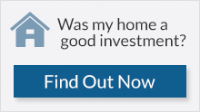 The event will be held at Newark City Hall, and plots will be sold on a first-come, first-served basis. Interested couples, LGBT or straight, must make a $500 down payment on Saturday, and city officials said that the line may start forming on Friday.
"We're averaging between 20 and 30 phone calls per hour," said Deputy Mayor of Economic Development Baye Adofo-Wilson, who came up with the idea for the sale. "We only have one hundred lots, so I'm telling people to get here early."
Couples who get a plot will be responsible for paying all closing costs, getting a site plan approved for the property and providing proof that they can cover construction costs. Landowners will be expected to complete construction within 18 months of closing. Developers, investors and some city employees are excluded from the deal.
Couples don't need to live in Newark to participate. Adofo-Wilson hopes that skyrocking prices in New York may drive some couples across the river into New Jersey's waiting arms.
Newark's high rates of violent crime and murder rank it among the most dangerous large cities in the country. More than a quarter of its population live below the poverty line, and less than a fourth of its residents own their own homes, compared to 66% statewide. It has struggled to rebuild its home values since the recession.
Related story: I bought a house for $1,000
"This is not about auctioning lots off to the highest bidder, but providing opportunities to the people who are eager and want it the most," said Adofo-Wilson. "We want to rebuild our communities starting from the core foundations -- the families."
The lots to be sold on Saturday can be viewed on the city's website. Most are located in the city's two "Model Neighborhood Initiative" areas, where Newark is battling urban blight. Adofo-Wilson said it's difficult to determine the market value of the properties, most of which are about 2,500 square feet, but similarly-sized lots in the city can run between $20,000 and $50,000, based on listings on realtor.com.
The city has held city-owned property sales in the past, and last week it unveiled a new program that would give city employees and teachers forgivable loans to buy city homes within the initiative areas. Other cities, like Detroit, have also organized discounted property sales to clear out inventory and get owners into empty homes.
Adofo-Wilson has high hopes that Saturday's sales will boost growth where the city needs it most.
"It's Valentine's day, so there is an aspect of this that is about love and relationships," he said. "But there is also an aspect about building wealth and stability."