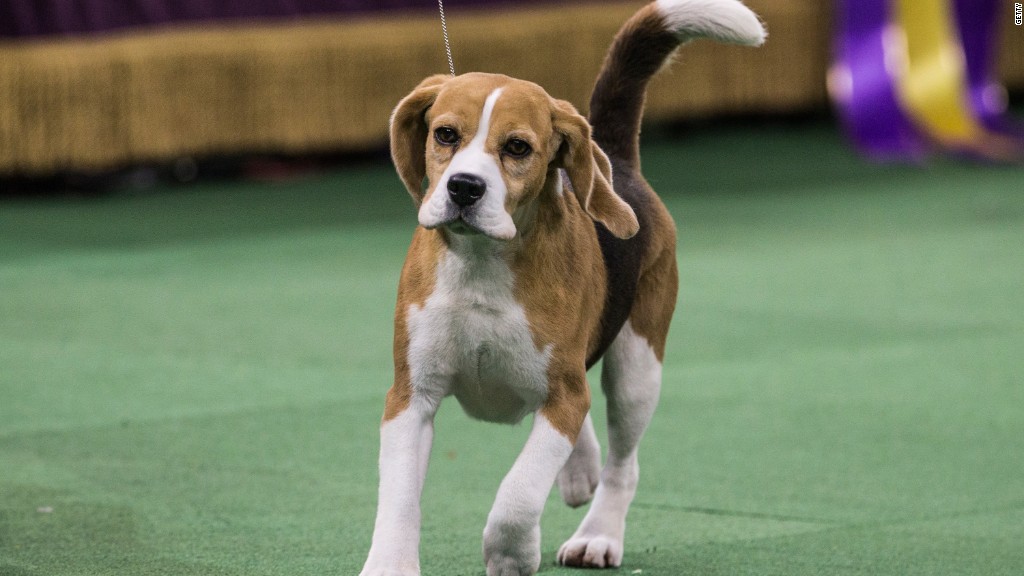 So, so cute. So, so costly.
To prepare, primp and promote a dog that can compete with the beautiful canines that strutted their stuff this week at the 2015 Westminster Dog Show can easily run you $50,000 to $100,000 a year.
That's according to Michael Canalizo, a former professional dog handler and show-dog owner who now runs event management for the American Kennel Club.
Here's a ballpark breakdown of where your money will go if you want to end up with a Westminster champ like Miss P, the 15-inch Beagle who is this year's winner of Best in Show: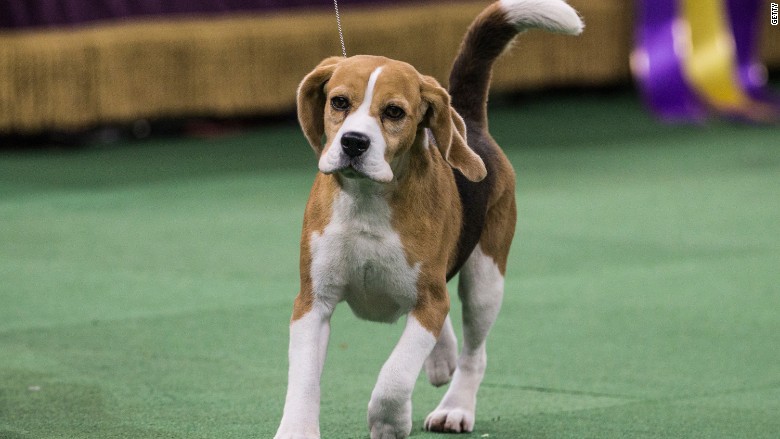 Buying the right dog: Whatever your favorite breed, you want to get a dog with the right pedigree, temperament and breed look. For a show-quality dog with some training, you might spend between $5,000 and $8,000 up front, Canalizo said.
Entering shows: Entry fees are usually $25 to $30 per show. Figure that you might enter your dog in 10 to 15 shows a month. Annual cost: Up to $5,400.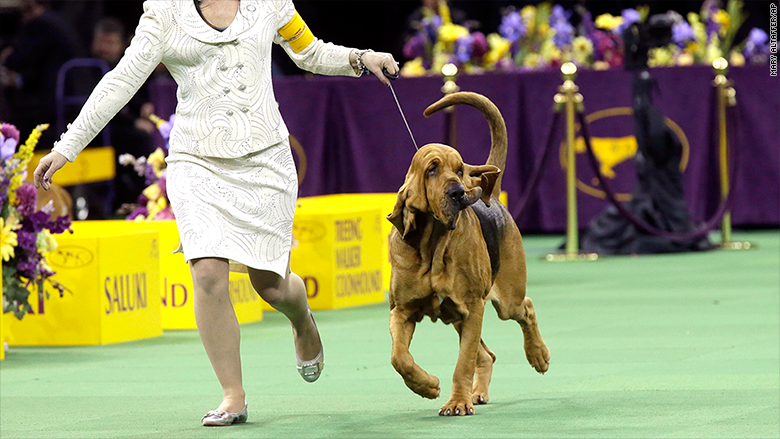 Paying the handler: Handler fees per show can run from $75 to $700 depending on how many wins your dog scores in a given event. That assumes your handler is showing other dogs too. If you want the handler to work for you exclusively, expect to pay much more. Also, handling fees tend to double for the biggest shows like Westminster. Annual cost: $24,000 and up if your dog wins often.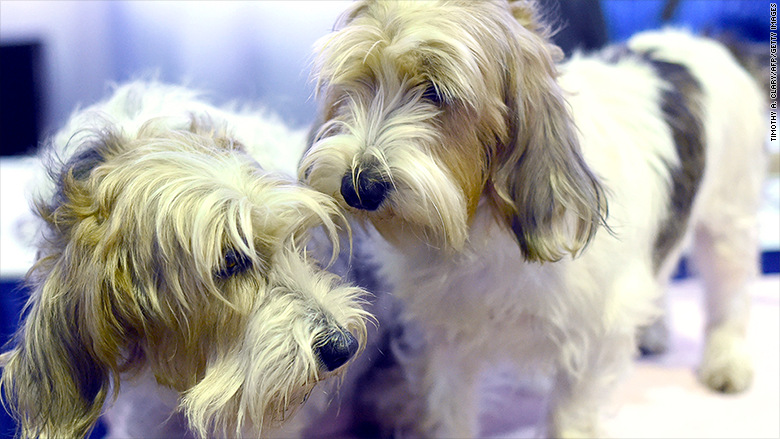 Advertising your dog: A winning dog needs press. Canalizo estimates you could spend $1,000 a month on ads to promote your dog in the trade magazines that show judges receive. Social media, too, has become a big outlet for promoting your prized pooch, and it typically doesn't cost a thing. Annual cost: $12,000.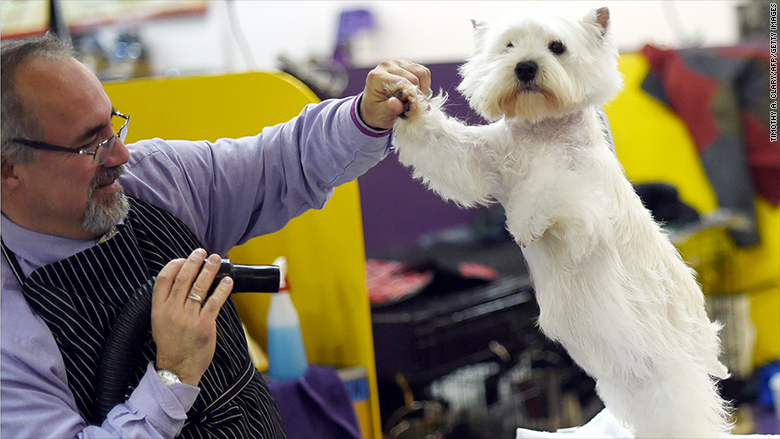 Grooming the dog: If you're partial to breeds that require specialized styling for shows (hello, cotton-ball-puff poodle paws!) that might cost you up to $50 a week. Annual cost: $2,600.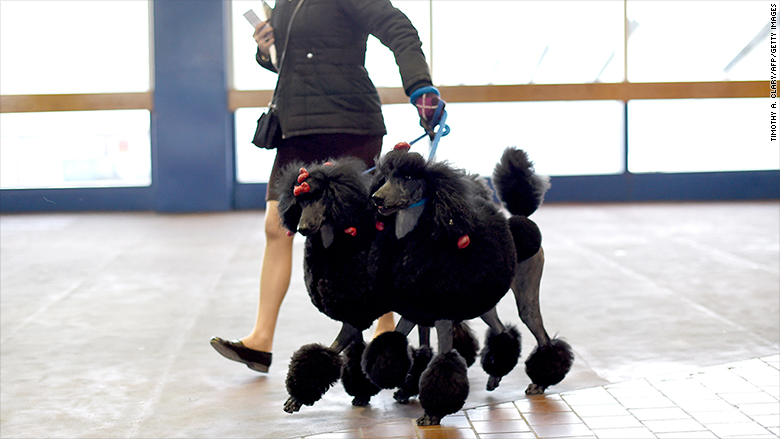 Covering travel, hotels and food: Most dog shows are not in your backyard. So you'll have to pony up for the travel and hotel costs of your dog's handler, your dog and yourself if you plan to tag along. Lots of variables like distance and form of travel will affect cost. But it's probably not unreasonable to assume you might spend at least $1,000 a month. Annual cost: $12,000 at minimum.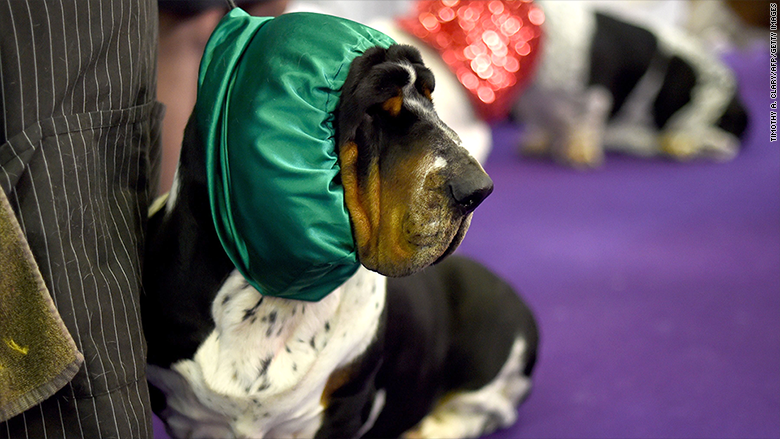 Boarding: Sometimes a show dog will board throughout the year with a handler and that might cost $300 a month. Annual cost: $3,600.
Insuring: Canalizo estimates he paid insurance premiums both to insure the life of his show dog and to help pay for medical expenses. Annual cost: $1,000.