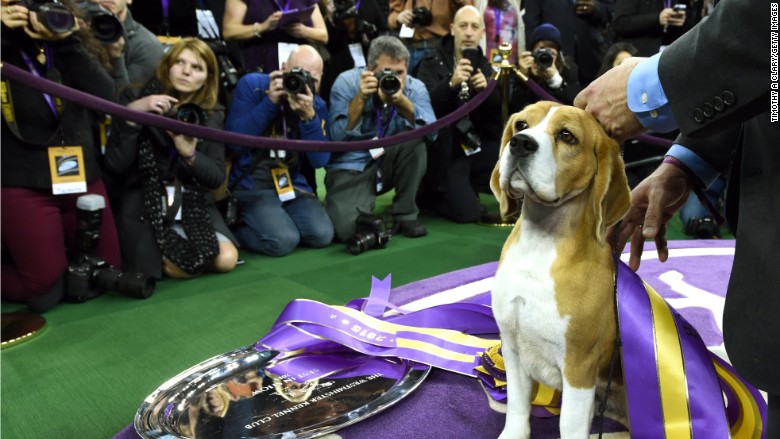 It was after 9 p.m. on Tuesday night when Dave Young's phone started ringing. His email inbox filled up and traffic spiked on the Facebook page he runs for his dog breeding business.
It wasn't until much later in the evening that he connected the dots -- that a four-year-old, 15-inch Beagle named Miss P walked away with the Best in Show title at the 139th Westminster Kennel Club Dog Show around the same time.
"I don't usually watch the dog shows but I flipped to it earlier in the night but actually missed the announcement," said Young, who runs Sweet Pea Kennels out of Jackson, Missouri. "Normally, we don't get calls like that late at night."
Young, who grew up with a beagle mix whom he said was his "little girl," only started breeding last year. He thinks the win is great for all beagle kind.
"It's amazing how [Westminster] was almost like free advertising for us," he said.
Related: Cost of getting a show dog to Westminster
Miss P, who will retire into motherhood after doing a round of talk show interviews about her victory, is the second beagle to ever win the big show. Beagles, the perennial underdog, had never taken home a Best in Show title until 2008, when Uno, Miss. P's great aunt, came out on top.
Beagle breeders across the country saw a similar spike after Uno's win
Scott Bachman, owner of Bachman's Kennel in Hudson, Michigan, was one of them. Last night, at about 11 p.m., he saw the familiar stream of emails coming in from people looking for a beagle pup.
The news thrills him, since he sees beagles as a true dual purpose dog -- perfect for family life and hunting, as they were originally bred to do. He also debunked some of what he called myths about the breed -- that they constantly bark, are stubborn and won't listen.
"I think if people realized what kind of family dogs beagles are, they would be the most popular dogs in the country," Bachman said.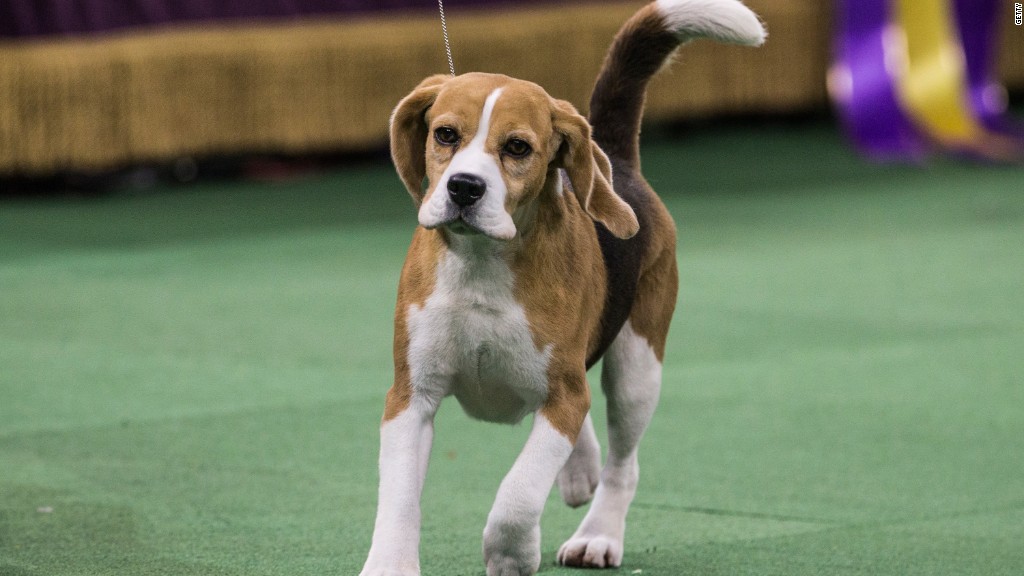 Cyndi Tipton of Split Oak Kennels in Jacksonville, Florida, has kept beagles for the last 20 years and has been breeding them for 10. She got three back-to-back calls after Miss P's victory and expects to see more in the coming days. She had a new litter of six beagle puppies earlier this month and she already has about 8 families interested in them.
"They're going really quickly," she said, which she loves to hear. "They can be hardheaded but they put a smile on your face and they're a lot of fun."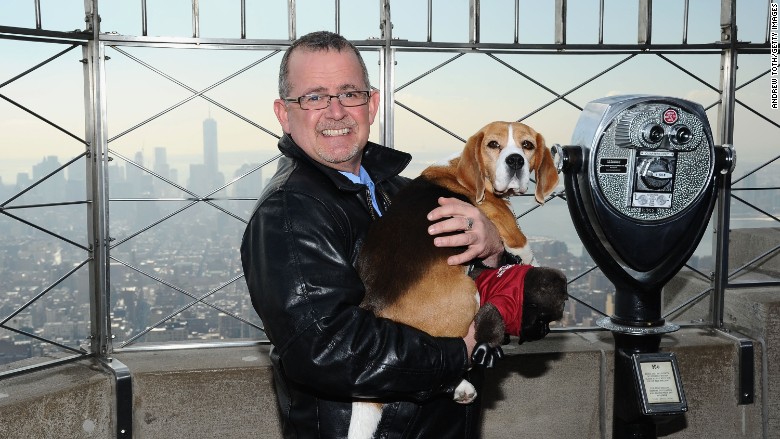 Miss P is probably not surprised by the beaglemania.
In an interview even before her big win, her handler William Alexander said he met Miss P when she was six-months-old and she's been "[his] princess" ever since.
"She just thinks she's the best one here."