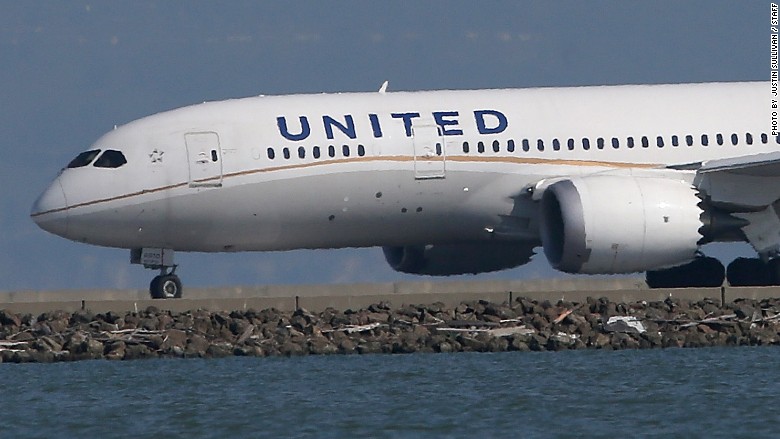 The U.S. Department of Transportation will not take action against United for voiding thousands of ultra-low tickets it sold earlier this month, the agency said Monday.
The news comes after a week and a half investigation conducted by the department.
"After a careful review of the matter, including the thousands of submissions from consumers and information from United, the Enforcement Office has decided that it will not take action against United for not honoring the tickets," the regulatory agency said.
Related: Best time to buy airfare
On February 11, for a period of about four hours, United's Danish site showed fares from the U.K. to various destinations around the world at a fraction of their intended prices.
The error was caused by third-party software supplied to United (UAL), the airline said.
Thousands of would-be passengers who thought they had snagged first-class transatlantic fares for as little as $70 soon found out their reservations were canceled.
Related: United won't take its $70 first-class tickets
The cancellations caused uproar among frequent travelers and passengers. Thousands submitted complaints to the U.S. Department of Transportation in hopes their flights would be honored.
A United Airlines spokesperson told CNN "we appreciate that the U.S. DOT has decided that the February 11 exchange rate error does not warrant enforcement action."
United said customers were contacted directly through email and other methods and that all charges related to the canceled reservations have been refunded.
In the past the DOT has ruled in favor of passengers but in this case they argue many customers acted in "bad faith."
Related: Fly business class to London for 50% less
"The Office (DOT) is concerned that to obtain the fare, some purchasers had to manipulate the search process on the website in order to force the conversion error to Danish Krone by misrepresenting their billing address country as Denmark when, in fact, Denmark was not their billing address country."
In the past, several airlines including United have honored some "mistake fares."