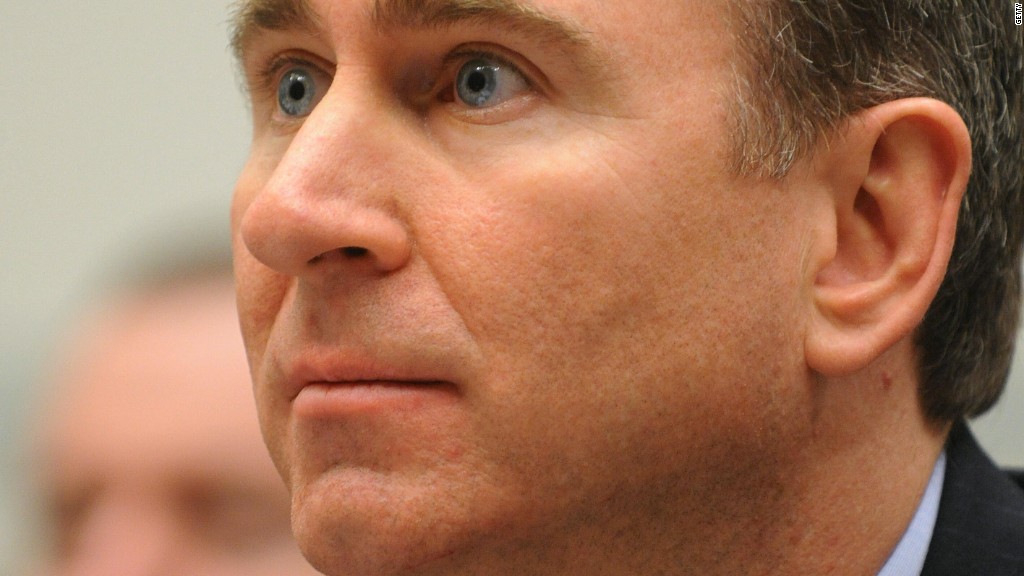 A deep-pocketed hedge fund founder who once said the wealthy have "insufficient influence" in the political system has become the first person to hit new political contribution limits.
Ken Griffin poured $324,000 into the Republican National Committee on January 23 -- a record-setting contribution that would have been illegal just weeks earlier.
Griffin, his wife and their fortune have made headlines recently for a contentious divorce. Griffin's attorneys are disputing the wife's request for $1 million monthly in child support for their three children. He is ranked No. 4 on the Fortune list of highest-earners in the hedge fund community, alongside Bill Ackman and James Simons, and No. 9 on CNN's 2014 Big Donors list for right-leaning donors.
Campaign finance experts agreed his donation, made public by a RNC financial filing on Friday, is the first to reach the new limit.
Congress raised it to $324,000 from from $64,800 in December, in part because federal funds will no longer be used to pay for the political conventions parties host every four years.
Griffin, 46, likely won't be the last to take advantage of the new limit, said Adam Smith of Public Campaign, a campaign finance watchdog group. But he expected the number who max out to be fairly small, especially as many donors are sending their money to the PACs and Super PACs that are increasingly taking on the sophisticated political work parties used to perform.
Related: How Ken Griffin made his fortune
Griffin's past political contributions have included groups like America Rising, Karl Rove's American Crossroads, Senate Republican Leader Mitch McConnell's campaign, and the independent group that supported Mitt Romney's 2012 presidential campaign, Restore Our Future.
He said in a 2012 interview that individuals should be allowed to make unlimited contributions, and, despite the unwanted publicity, those contributions should be reported in a transparent way.
"I think they actually have an insufficient influence," Griffin told The Chicago Tribune, speaking of the wealthy. "Those who have enjoyed the benefits of our system more than ever now owe a duty to protect the system that has created the greatest nation on this planet."
A spokesman for Griffin's hedge fund, Citadel, had no comment on the RNC contribution.
If Griffin wants to contribute again, he can. About a week and a half after he wrote the January check, regulators adjusted the limits upwards, accounting for inflation.