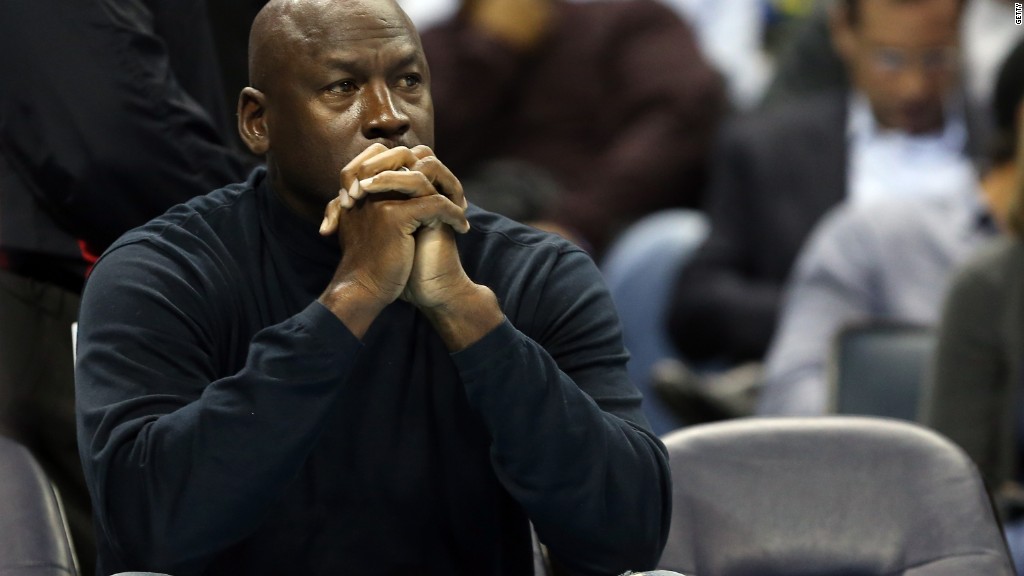 Michael Jordan, considered the best basketball player of all time, has just joined the billionaires' club.
Jordan is one of the 290 newly-minted billionaires on Forbes' annual list of the world's richest people. He's certainly one of the most recognizable names on the list -- sorry, LeBron.
Jordan amassed his $1 billion fortune partly through his endorsement deal with Nike (NKE). The Jordan brand by Nike brought in an estimated $2.25 billion in 2013, which earned the 52 year-old athlete $90 million, according to Forbes.
Related: CEOs make double what NBA players do
But it was Jordan's ownership of the Charlotte Hornets basketball team that catapulted him into the billionaire's ranks this year. NBA teams soared in value after Steve Ballmer, the former Microsoft (MSFT) CEO, paid $2 billion for the Los Angeles Clippers.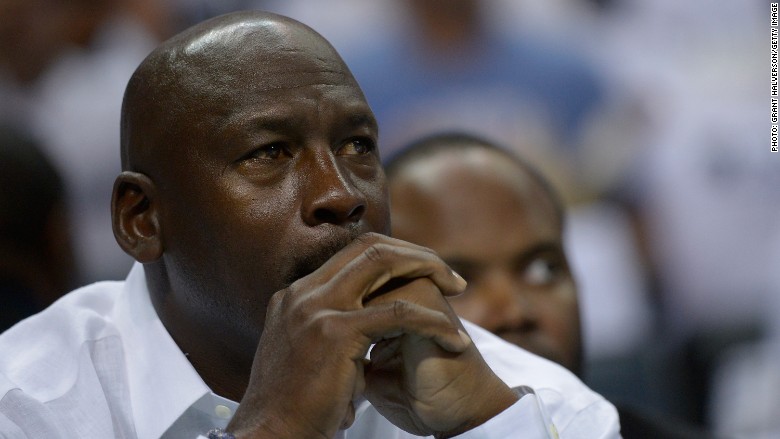 Related: Michael Jordan's home fails to sell at auction
All told, the world's 1,826 billionaires have a combined net worth of $7.05 trillion, up from $6.4 trillion in 2014.
Topping the list are the usual suspects: Microsoft's Bill Gates ($79.2 billion); cellphone magnate Carlos Slim ($77.1 billion) and value investor Warren Buffett ($72.7 billion). All three saw their net worth increase last year.
As in years past, Silicon Valley is the place to be for young billionaires.
Among the 46 billionaires under 40 years old were executives at Uber, Airbnb and Snapchat.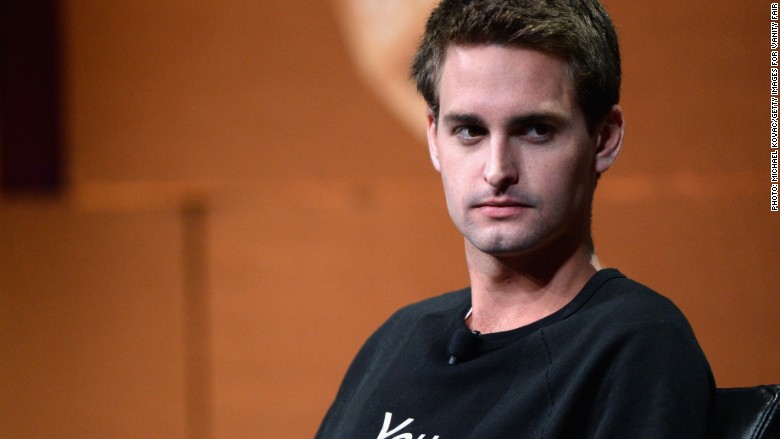 The youngest billionaire on the list is the 24-year-old Snapchat co-founder Evan Spiegel (pictured above).
Elizabeth Holmes, at 31, is America's youngest self-made female billionaire and is among 197 women on the Forbes list. Holmes (pictured below) dropped out of Stanford at 19 to found Theranos, a company that's developing new blood testing technology.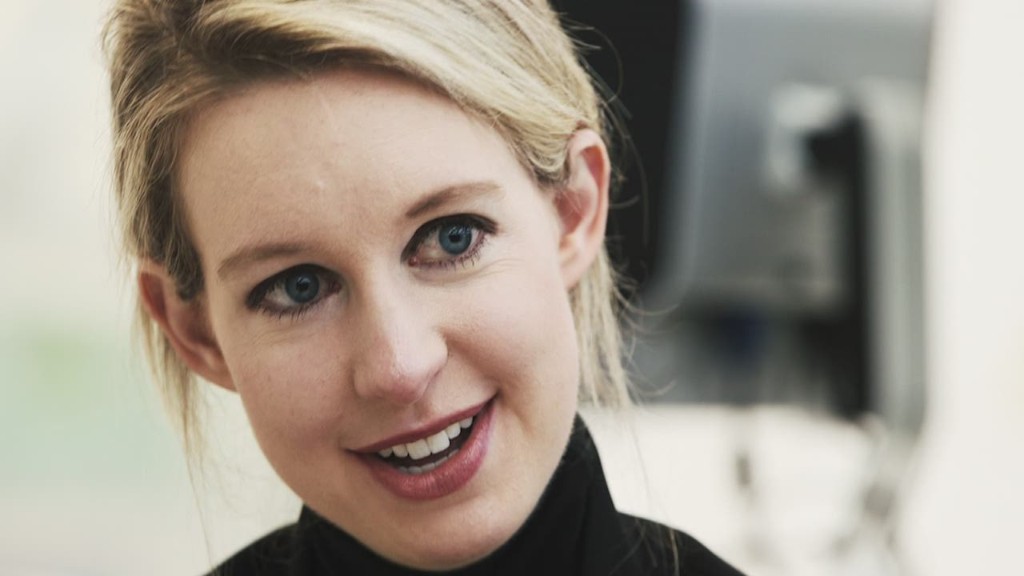 Related: America's youngest female billionaire
Wal-Mart (WMT) heiress Christy Walton was the richest female on the list, with a net worth of $41.7 billion.
The United States was home to the most billionaires, thanks to the tech boom and a strong U.S. dollar. There are 536 American billionaires, with 131 of them in California.
China has the second highest number of billionaires, followed by Germany and India.
Russia's economic woes have taken a toll on the nation's billionaires. The number of Russian billionaires on the list fell to 28, down from 111 in 2014.
Related: Where the billionaires are now
Ukraine's president Petro Poroshenko, who made his billions in the candy business, also dropped off the list of billionaires this year.
Altogether, 138 people fell off the list, while 19 passed away.