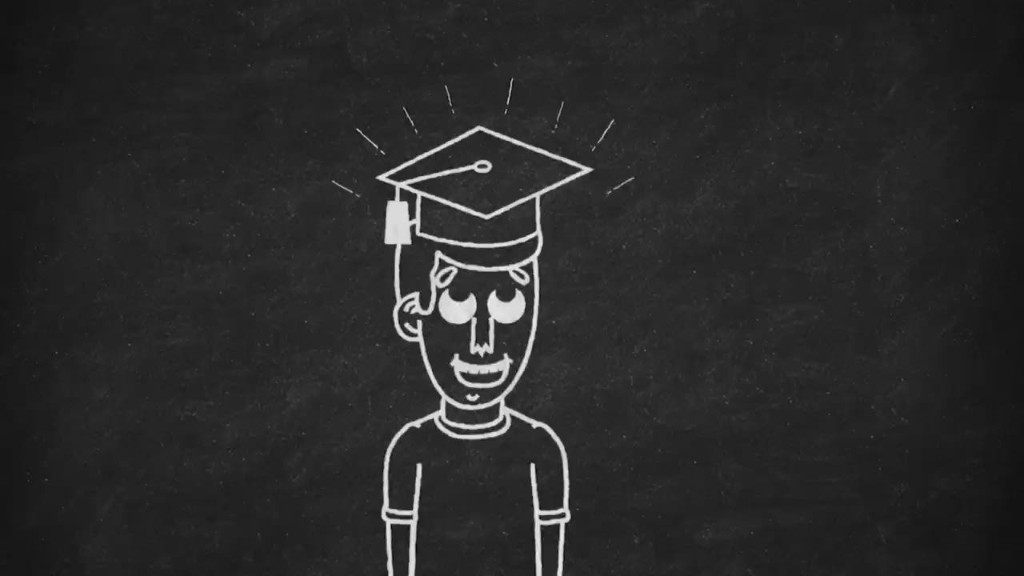 More Americans are saving money for college using 529 accounts.
They amount of money in the savings plans grew to a record $248 billion in 2014, about 9% more than the previous year.
People are starting to save for their children earlier than ever. About 31% of the savings plans are opened by parents when their child is barely a year old, or before, according to the College Savings Plans Network.
That's smart, given the skyrocketing cost of college tuition and fees in recent years.
"You really should be starting to save for college as soon as your child is born," said Betty Lochner, chair of the College Savings Plans Network.
Related: 529 savings plans may soon cover more college expenses
Still, the savings aren't enough. The average account size doubled in the past six years to reach an all-time high of $20,474.
But that typically covers the cost of just one year at a public school.
In-state tuition, fees, and room and board averages nearly $19,000. Private college costs average more than $42,000 a year, according to The College Board.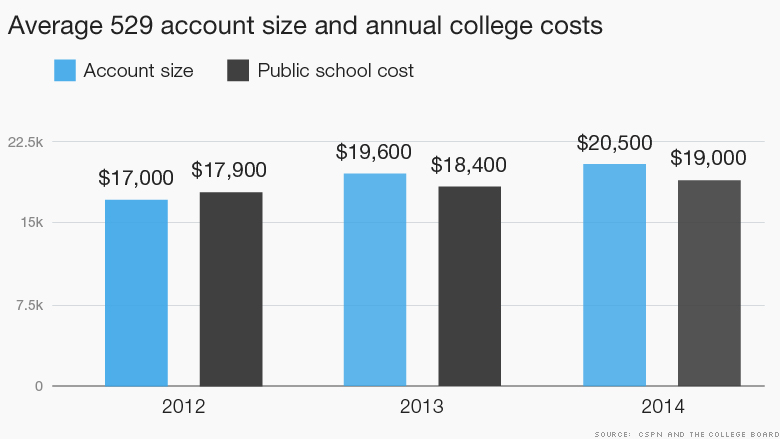 Offered by states, 529 college savings plans allow holders to save money and withdraw tax free, as long as the proceeds are used towards approved college costs, like tuition, fees, room and board, and books.
The total number of 529 accounts grew 4% to 12 million last year, according to the College Savings Plans Network's new report.
Related: Howard University students will get paid to graduate on time
Lochner credits a growing awareness of 529 savings plans for the jump in last year's numbers. She expects the wave to continue.
There's a push in Congress to make the rules governing 529 college savings plans more flexible. A bill that's currently making its way through the House would allow the funds to be used for things like computers and Internet access.