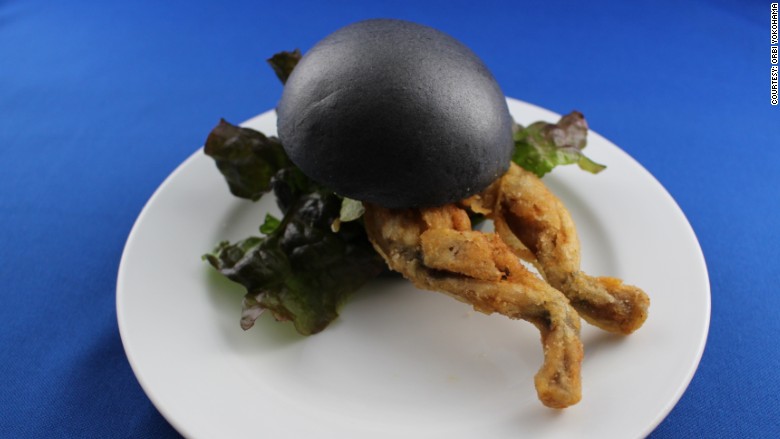 What did the frog order with its burger? French flies and a diet Croak.
A whole frog, minus the flies and croak, will soon be offered as a burger by a cafe in the Japanese city of Yokohama.
The deep fried frog will be served in a black bun, colored with bamboo charcoal, and topped with lettuce.
For a 1,000 yen ($8), the burger comes with a drink. That's roughly the price of a Big Mac meal in Japan.
The cafe is part of Orbi Yokohama, a nature-themed amusement park to the south of Tokyo.
8 of the world's craziest fast food items
The frog burger will be available as part of a special exhibition of poisonous creatures, Orbi Yokohama spokesperson Tomoko Hiroshige said.
The deadly animals show will feature spiders, stingrays, puffer fish and other animals.
Fancy seconds? The cafe will also offer a toad-themed dessert.
The "frog egg pudding" consists of a miniature jelly frog and some smooth almond tofu representing spawn in a pond.
Yum!