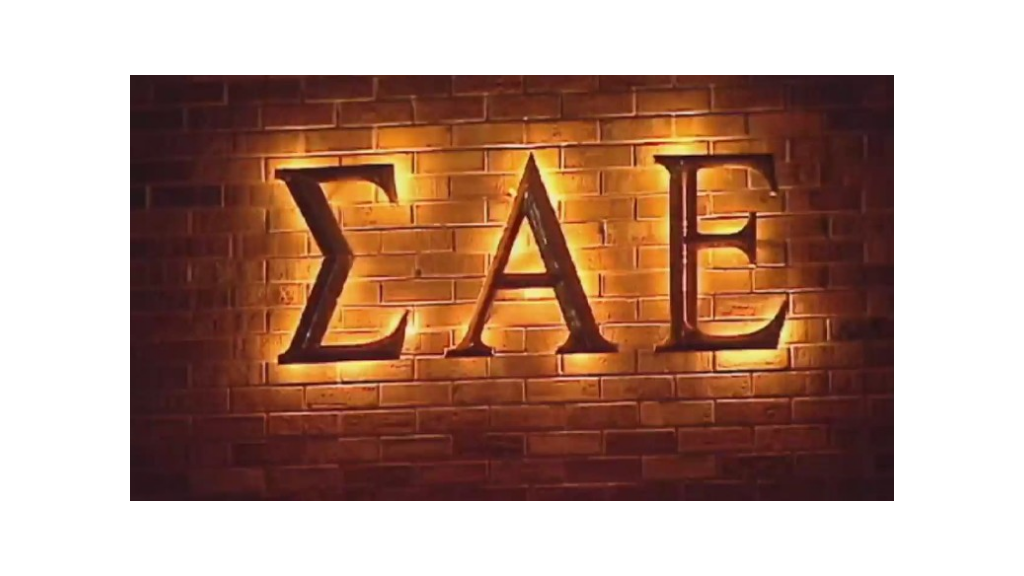 Crowdfunding donors are coming to the aid of an African-American chef who lost his job after the University of Oklahoma shut down the racist frat house where he worked.
An Indiegogo fund set up in the chef's name has reached nearly $34,000 Tuesday morning, with a goal of $50,000. The site identified him as Howard, but the Los Angeles Times said his full name is Howard Dixon.
Those of you who lived in the house, undoubtedly came to love Howard and his infectious smile (if not his chili dogs,)" wrote Blake Burkhart on the Indiegogo site, which displays a picture of the chef. "Well, that man is going to walk up to the SAE house tomorrow morning and hear that he no longer has a job. He is going to lose his job because of a bus full of racist kids."
Howard apparently worked at the fraternity, a chapter of Sigma Alpha Epsilon, for a decade. The frat got shut down after a video surfaced showing fraternity members on a bus clapping and pumping their fists as they boisterously chant, "There will never be a ni**** SAE. You can hang him from a tree, but he can never sign with me."
Related: University of Oklahoma frat shut down after racist chant
University president David Boren called the incident "absolutely reprehensible and disgraceful" and shut the frat down.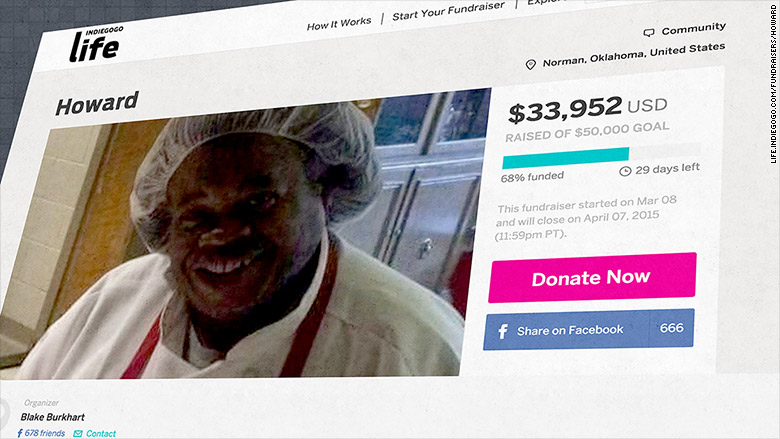 Indiegogo organizer Burkhart, a school alum, was angry that the frat's actions put Howard out of work.
"You know and I know that this isn't the house we lived in," wrote Burkhart. "I'm positive Howard knows this too. I ask you to give some money to make sure he lands on his feet."