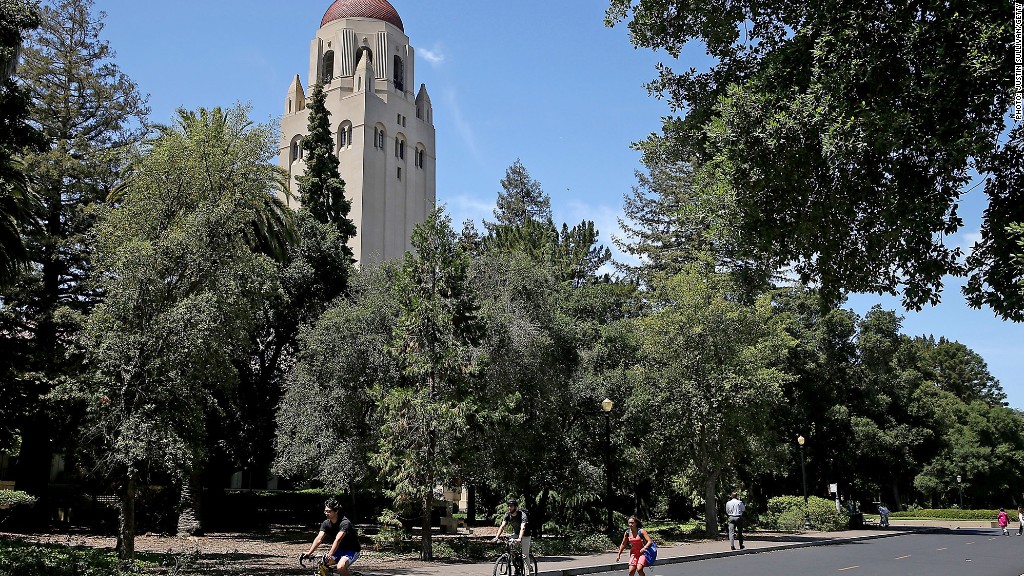 In the cut-throat world of business schools, it was a West Coast non-Ivy that came out on top this year.
Stanford is top business school, according to a ranking by U.S. News released Tuesday. It, along with Harvard and the University of Pennsylvania's Wharton school tied for first place the previous year.
A focus on leadership sets Stanford apart, according to U.S. News. Students often grapple with real-life simulations like laying off employees. They're filmed so they can critique themselves and learn from each other, U.S. News said.
The list comes out annually and is based on several factors including job placement, starting salaries, how hard it is to get in, and ratings from fellow business school deans and directors.
This year, U.S. News ranked 126 graduate schools of business.
The top three schools are fairly similar when you look at a few key stats. All three say the median base salary for graduates is close to $125,000. And about a third of graduates in each program go into finance. Tuition is comparable as well, costing about $60,000 a year.
It's not all about hitting the books, though. Stanford has more than 70 organizations, which range from the Finance and Investment Club to the Wine Circle.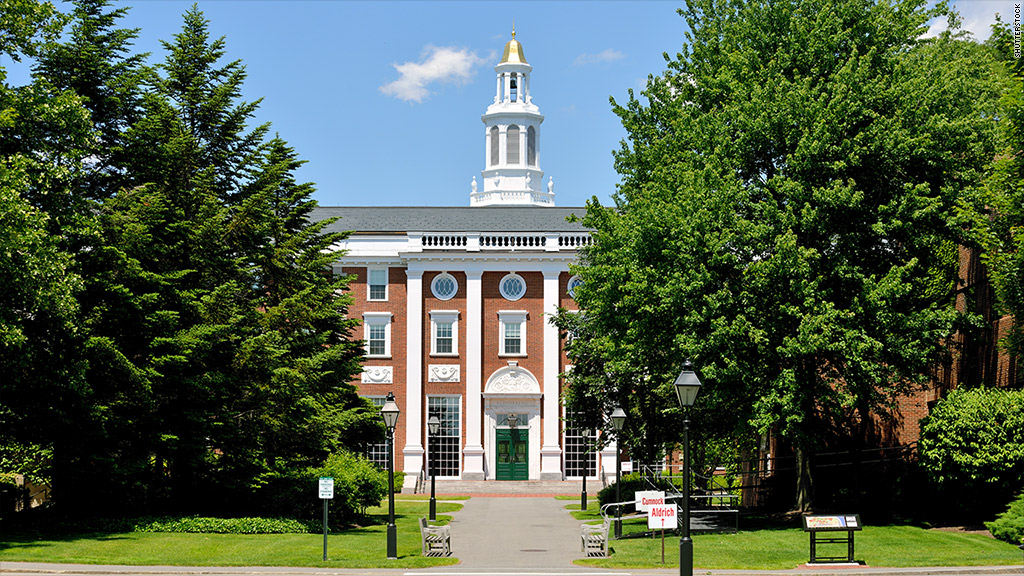 Here's a full list of the top 10:
1. Stanford
2. Harvard
3. University of Pennsylvania
4. University of Chicago
5. Massachusetts Institute of Technology
6. Northwestern
7. University of California -- Berkeley
8. Columbia
9. Dartmouth
10. University of Virginia