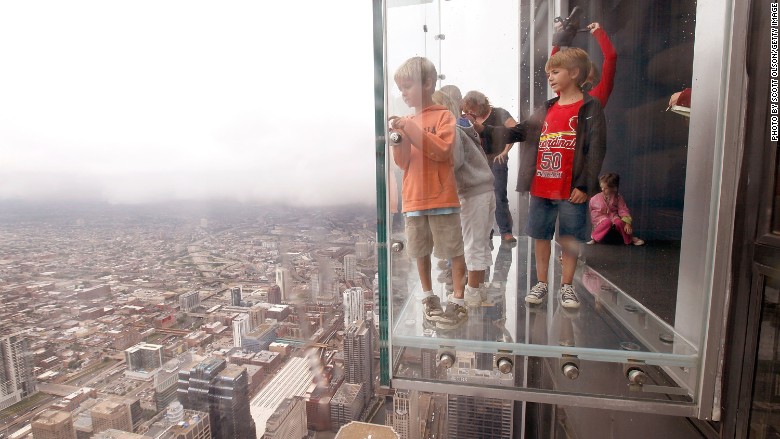 The Blackstone Group will buy Chicago's Willis Tower for $1.3 billion, the highest price ever paid for an American office tower outside of New York City.
The 110-story office tower, formerly called the Sears Tower, is a landmark in Chicago and one of the tallest buildings in the world.
Blackstone (BX) said Monday that it signed a deal to buy the nation's second-tallest office building from 233 South Wacker LLC., the group that currently owns the tower.
The private equity giant, which specializes in buying up companies and properties on the cheap, sees the tower as both a tourist attraction and a play on Chicago's growing business district.
"We are bullish on Chicago as companies expand within and move into the city and look for first-class office space," said Jacob Werner, an executive in Blackstone's real estate group. "We see great potential in further improving both the building's retail operations and the tourist experience for one of the most popular destinations for visitors to Chicago."
Related: Inside New York City's priciest apartments
The sellers, including an Illinois real estate firm called American Landmark Properties, stand to make a tidy profit on the transaction. They paid $840 million for the tower in 2004.
The Willis Tower was renamed in 2009 after the insurance broker Willis Group Holdings leased the naming rights. However, many locals still refer to the landmark skyscraper as the Sears Tower.
The Sears Tower was opened in 1973 and is 1,730 feet tall, including its antenna. It was originally named for retailer Sears, Roebuck & Co., which moved its headquarters to Hoffman Estates, Ill. in 1992.
New York City's Freedom Tower, completed last year, stands at 1,776 feet tall at its highest point.