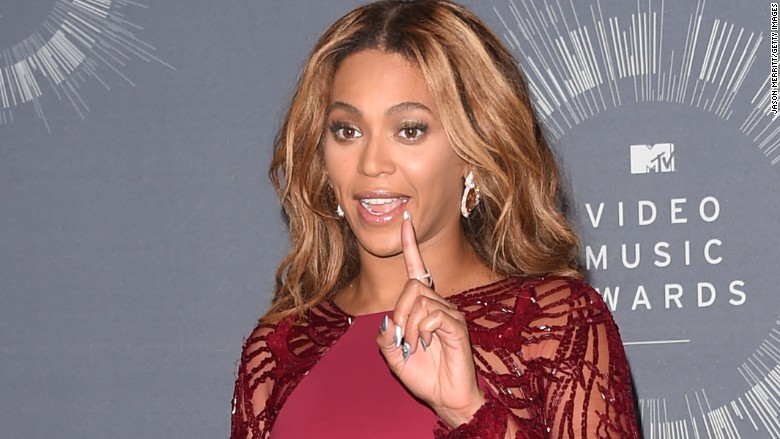 A former nonprofit director was indicted on Monday for allegedly stealing more than $85,000 from the organization to buy Beyoncé tickets, clothes, jewelry and manicures.
The defendant, Sharon Davidson, had worked for the North Flatbush Business Improvement District.
The organization, known as a BID, has about 150 local Brooklyn businesses members who pay annual fees that are supposed to be used to promote and develop the neighborhood and keep the streets clean.
According to a statement from Brooklyn District Attorney Ken Thompson, Davidson allegedly used the organization's debit cards to make hundreds of unauthorized purchases, withdrew cash from ATMs, deposit checks intended for the BID into her personal accounts, and write checks to herself out of the nonprofit's accounts. Thompson said this took place between February 2010 and December 2013.
Related: #StealMyIdentity - Fraudsters use paycheck selfies to steal bank details
The charges, totaling $85,691.36, included $4,000 at Talbots, $600 for Beyoncé concert tickets, $600 at Weight Watchers, $400 on manicures and pedicures, $3,000 at online grocer Fresh Direct, and $13,000 paid through Paypal for makeup, jewelry and restaurants, among other things, according to Thompson.
Davidson's lawyer, Morris Shamuil, said his client maintains her innocence and believes that she will be exonerated.
"The case really lies in the accounting records, what's really there and what they really show," he said. "By the end of this, I think there will be a much different picture."
As executive director, Davidson was responsible for maintaining the organization's books, records and paying its expenses. This meant she had access to the BID's bank accounts and debit cards, according to the district attorney.
Davidson, whom the DA said made $30,000 a year in her former role, also allegedly applied for unemployment insurance benefits while she was still employed. The district attorney alleged that she collected benefits for nearly for months, totaling in $5,190.
Her alleged spending spree came to light as New York City's Department of Small Business Services was conducting an audit.
Related: Houston news radio station goes 24/7 Beyonce
"The defendant allegedly used the BID's accounts as her own personal piggy bank, spending nonstop on everything from airline tickets to chocolates," Thompson said in a statement.
"The board of directors is hopeful that the organization will recover the loss and that justice will be served," said BID's board president Regina Cahill.
Davidson was released without bail and ordered to return to court on May 13.