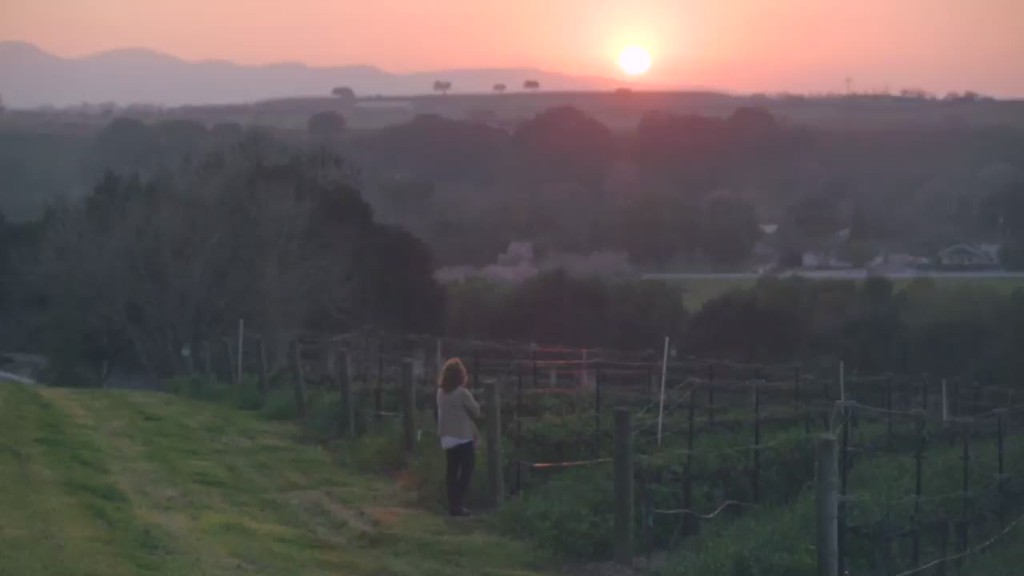 Just days after turning 66, Craig Watson traded in a 40-year career in the credit card industry for a job teaching four-, five- and six- year olds how to ski at the Deer Valley ski resort in Park City, Utah.
Overnight, he went from earning a six-figure salary to raking in $12 an hour -- and he couldn't be happier about it.
"I carry skis instead of a briefcase. My office is outside. And I'm surrounded by other passionate people," said Watson, who started his new job on Dec. 27th, the day after he retired.
Watson's plan has been in the works for years.
He spent most of his career working for the credit card divisions of American Express, MasterCard and GE Capital. Later, he returned to Utah to run corporate cards and travel for Rio Tinto, a large multinational mining company.
Throughout his career, Watson always put away between 6% and 16% of his salary in his 401(k). But he also built up an impressive nest egg through a series of smart real estate transactions.
Related: Sailing around the world in retirement: How we did it
Some of his investments weren't as successful, however. In the 1990s, he decided to experiment and trade investments in his IRA. He had some big wins with tech stocks. But, when the market tanked in 2000, he had some big losses as well.
"I lost 75% of my gains in the market, and I was lucky it wasn't more," Watson said. "I went from a very speculative/high-risk trader to the most conservative."
He quit trading on his own and, with the help of a broker, steered his portfolio into a healthy mix of stocks, bonds, mutual funds, annuities and some real-estate investment trusts.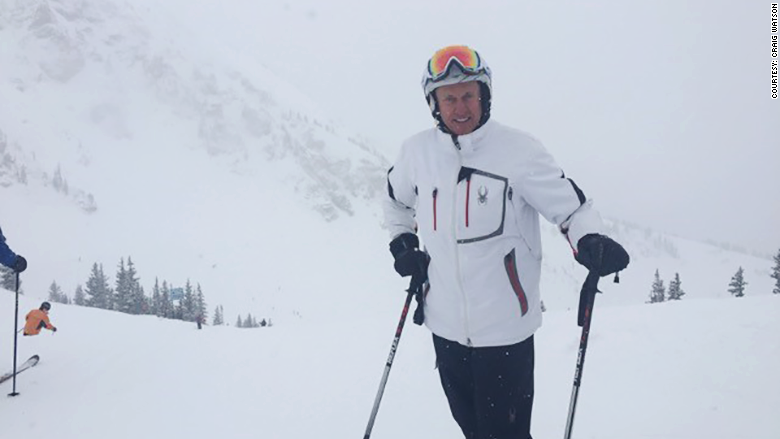 Real estate has long been a good investment for him. Since 1978, Watson has always owned at least one rental property, which he would often sell when home prices rose. He would then use the proceeds to buy another property to rent out, providing an extra stream of revenue and sometimes even a tax write-off, he said.
In 2009, he had an especially impressive windfall. He sold a longtime rental condo in Park City, Utah, making $685,000. It was enough to pay off the mortgage on his own home and his car loan. He sank the leftover money into a new rental house in Salt Lake City, which now brings in $1,200 a month.
With enough set aside for his 16-year-old son to get through college, Watson began hatching his big retirement plan.
Related: Volunteering, living abroad: 6 retirees shares their stories
While his father chose to work until he was 84, Watson wanted to retire earlier so he could spend more time with his son. So less than 10 days after his 66th birthday, he left the corporate world and went to work for Deer Valley, teaching young kids how to ski.
"It's a lot of fun, but it's a lot more challenging than I thought, both mentally and physically," Watson said.
He only makes $11 to $12 an hour but sometimes he get tips. He also gets passes to ski Deer Valley and other nearby resorts.
"I wanted to do this even if they didn't pay me, because I love to ski so much," Watson said.
He recently got his ski instructor certification from the Professional Skiers Instructors of America. And he's thinking about getting the next couple of levels of ski certifications, which would allow him to teach more advanced teens and adults.
Watson plans to work through the end of ski season, April 12th, and then he plans to rent a boat in Saint Lucia to go scuba diving in the Grenadine Islands in the Caribbean with his girlfriend. In the summer, he may go to the Grand Canyon, as well as go white water rafting with his son in the summer.
"It's been so nice to finally plan some trips," Watson said.
Are you living your dream retirement? On track to get there? Tell us what dream retirement means to you and what you did to get there and you could be featured in an upcoming CNNMoney story.