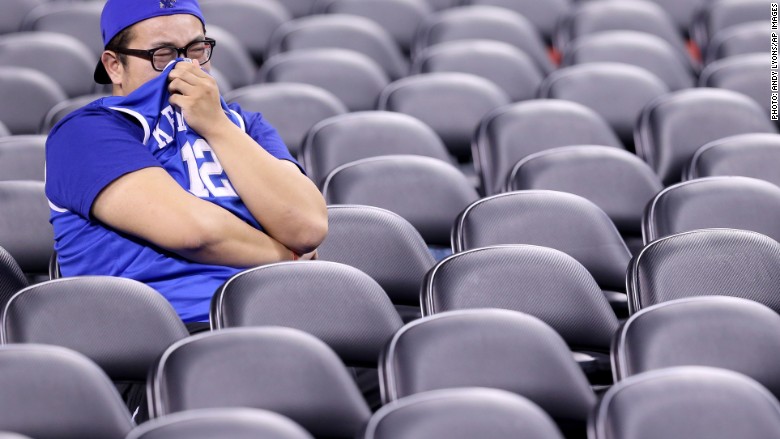 Kentucky's big upset on Saturday did more than bust the brackets of basketball fans across the country. It also made the price of tickets to tonight's final game a whole lot cheaper.
After the Kentucky Wildcats lost to the Wisconsin Badgers Saturday night, the cheapest seat to tonight's NCAA championship game in Indianapolis nosedived to $139 by Sunday evening, from $250 before the semifinals game -- a nearly 50% drop, according to SeatGeek.com, a ticket search site.
The median listing price dropped to $325 from $517, or almost 40%, as Kentucky fans dumped their tickets, according to the site.
This morning, prices had recovered only slightly with the cheapest seat selling for around $150 and median prices settling around $340.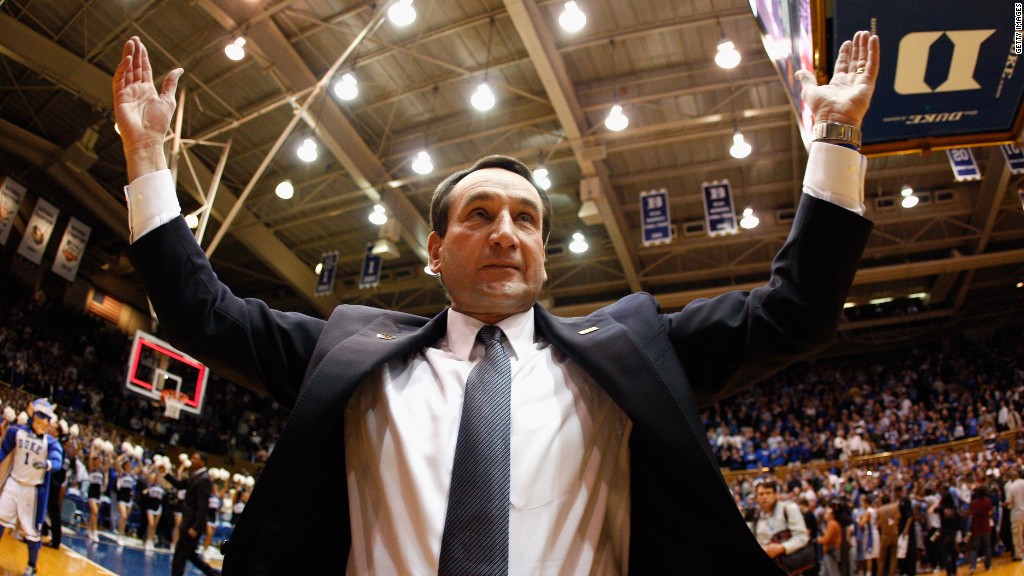 That's been good news for diehard Duke and Wisconsin fans that are planning last-minute trips to Indianapolis for the big game.
Related: Most profitable NCAA teams
In the wake of Saturday's upset, nearly a quarter of ticket purchases have been made by Wisconsinites, followed by Indiana residents, according to the site.