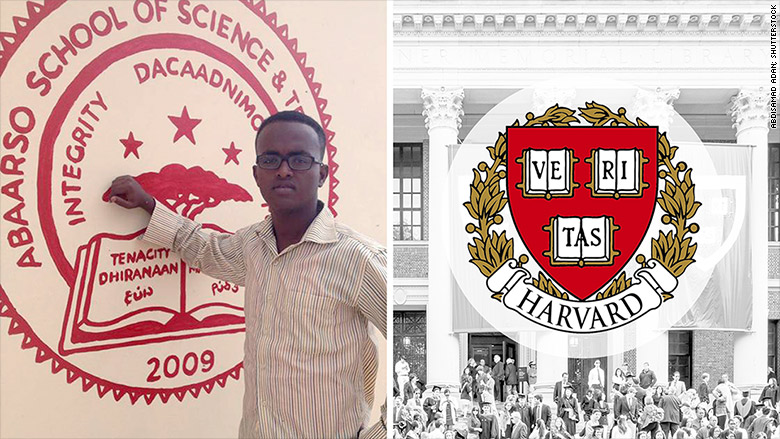 Abdisamad Adan could barely carry a conversation in English five years ago, but he's just been accepted to study at Harvard University.
He credits the dramatic change in his fortunes to Somaliland's Abaarso School, a very small boarding school he attended, which was founded in 2009 by an American hedge fund manager.
"I'm not the smartest kid in Somaliland but I've had [the] opportunity [to attend Abaarso]," said Adan, who received his Harvard acceptance letter, along with a full scholarship, this month and will begin his undergraduate studies in September.
The Abaarso boarding school has become something of a feeder school for elite universities. Adan, 20, is among a small number of underprivileged students who are increasingly getting accepted into the most prestigious American universities, like the Massachusetts Institute of Technology, Carnegie Mellon and Georgetown.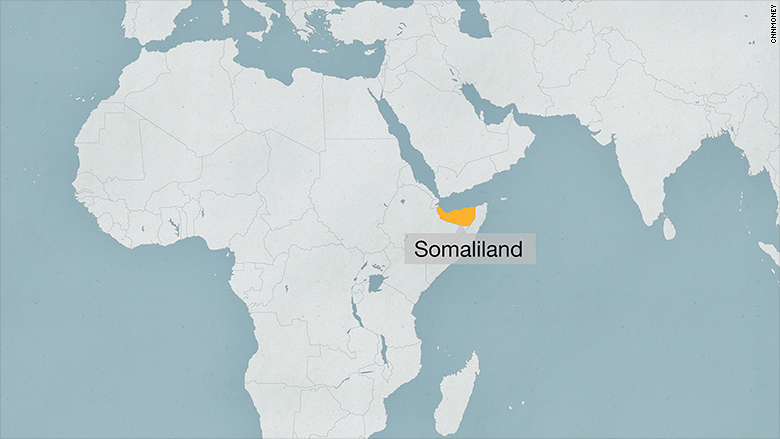 Abaarso's founder, Jonathan Starr, is a former American hedge fund manager turned headmaster, who left his job in finance because he wanted to do something different.
A family connection led him to launch the school in Somaliland, a self-declared independent state in Somalia that is still recovering from decades of civil war and a severe drought.
Related: Harvard rejects about 95% of applicants
The boarding school houses 185 students in grades 7 through 12. It is staffed by American teachers who work on "volunteer pay," according to the school.
The school has received roughly $2 million in financing, mostly from Starr and his finance friends.
Many of Abaarso's students come from nomadic families and, like Adan, didn't speak English before joining the school.
Adan joined Abaarso, on a scholarship, shortly after it was launched. His grandmother had not even heard of Harvard before he began his application process.
"Harvard does not mean a lot to her, but when she realized I got into the one I wanted, she was very happy," said Adan, describing the day he received his acceptance letter.
Related: Colleges with the highest-paid grads
Starr says it's been an uphill battle to get colleges to notice bright students like Adan. Many elite universities that see an application from Somaliland may crumple it up and think it's a practical joke, he said.
So Starr has been canvassing universities and promoting his school, while also arranging for students to study for a year abroad to gain international exposure.
Adan received financial assistance to study for a year at the Masters School in Dobbs Ferry, New York, where he was able to prove that he could keep up with his American peers.
"I wouldn't have had the opportunity to do the SATs if I hadn't gone to America," he said.
Looking ahead to the future, Adan says he wants to focus on academic subjects that will help him serve his country after he graduates. He's particularly interested in economics and political science.
"I'm just trying to put myself day after day in a better position to help my country," he said.
And Adan says he has no problem with Harvard's cut-throat reputation.
"People kept telling me that Harvard is really really competitive and everyone is trying to beat you. I was like, great. That's what I want."