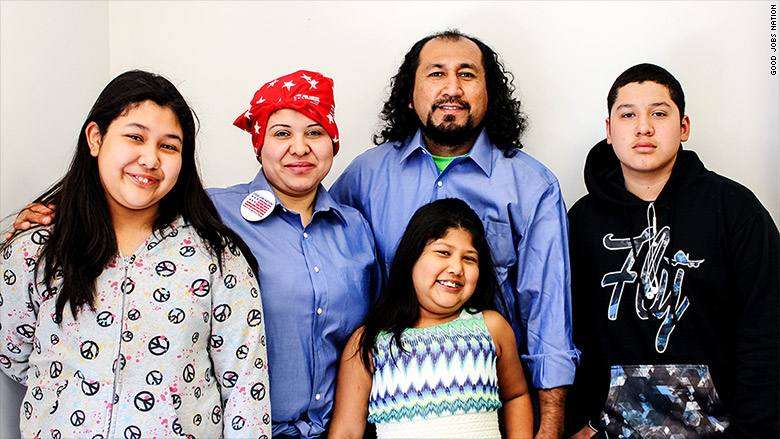 The janitors who clean the office of Education Secretary Arne Duncan claim they are not paid the wages they're legally entitled to.
That's according to a formal complaint filed Thursday with the Labor Department by a group called Good Jobs Nation, which represents low-wage workers employed by federal contractors.
The janitors are among dozens of workers -- including grounds keepers and bus drivers -- who say they are routinely denied the pay and time off they are entitled to under federal law. They work for businesses under contract with federal agencies such as the Department of Education, the National Zoo and the Park Service.
One janitor, Sonia Chavez, said she and her husband clean Duncan's office every week night.
"The secretary likes to talk about a race to the top in education, but what about a race to the top in wages," Chavez told reporters, speaking through a translator.
Chavez said her family struggles to make ends meet and regularly receives eviction notices.
"If we were getting paid what we should be, we could give our kids the supplies they need for school and perhaps save enough to send them to college," she said.
The education department's press secretary Dorie Nolt said its contract is managed by the General Services Administration, which manages basic services for a host of government agencies.
The GSA, she added, is working with the contractor "to ensure that employee concerns are appropriately addressed in a timely manner."
"The well being of every person who works in our buildings, whether or not they are employed directly by the U.S. Department of Education, is important to us," Nolt said in a statement.
At issue is the 1965 Service Contract Act, which requires federal contractors to pay their employees a certain minimum wage depending on their occupation and location.
More recently, President Obama signed an executive order last year requiring businesses with new or renewed federal contracts to pay their minimum wage workers $10.10 an hour starting this year.
Related: Home health care workers sue employers for back pay
The advocay group Good Jobs Nation says violations of these rules are "rife both in Washington DC and throughout the country." It calls on federal agencies "to take meaningful responsibility for enforcing the letter and the spirit" of the act and other rules Congress has passed to protect low-wage workers.
George Faraday, policy director for Good Jobs Nation, said the laws designed to protect people who work at federal contractors are "routinely flouted right under the noses of those charged with policing them."
In total, the D.C. workers say they are owed more than $1.5 million in unpaid wages.
The group says pay stubs of nine janitors working nights at the Education Department headquarters in Washington, D.C., shows they were paid between $9.10 and $9.65 per hour and received no paid vacations days.
Under the law, the workers should have been paid $11.83 per hour and they were entitled to benefits such as 10-days of paid holidays, and up to four weeks of paid vacation depending length of service.
The workers are employed by Sabree Inc., which says on its website that has a contract to provide custodial services at the DOE's headquarters, known as the Lyndon B. Johnson Building. (Coincidentally, the Service Contract Act was signed into law as part of President Lyndon Johnson's War on Poverty.)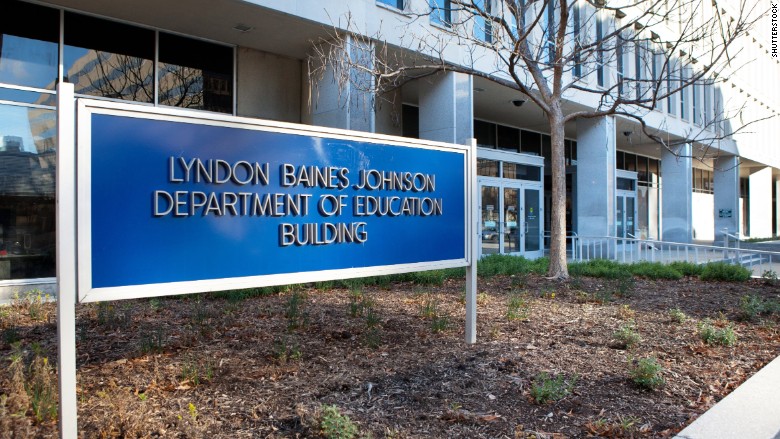 Related: McDonald's gives workers a raise, but is criticized for not going far enough
However, Good Jobs Nation believes that Sabree subcontracted with a shell company, Ace Janitorial Svcs, in order to avoid paying the legally required wages.
Sabree did not immediately respond to a request for comment.
The complaint also says at least four workers who picked up trash and shoveled snow at the National Zoo were paid less than the mandated rate for groundskeepers.
Those workers are employed by Friends of National Zoo, a non-profit group under contract with the Smithsonian Institution.
The Smithsonian does not believe its agreement with Friends of National Zoo is covered by the Service Contract Act, according to a spokeswoman for the institution.
As many as 35 bus drivers working for a tour company that contracts with the National Park Service and Department of Interior are also entitled to unpaid wages, according to the complaint.
Labor Department spokeswoman Tania Mejia said that the agency takes all allegations of wage violations seriously. "As with any complaint, we will review the complaint and determine the appropriate steps to take," she said.