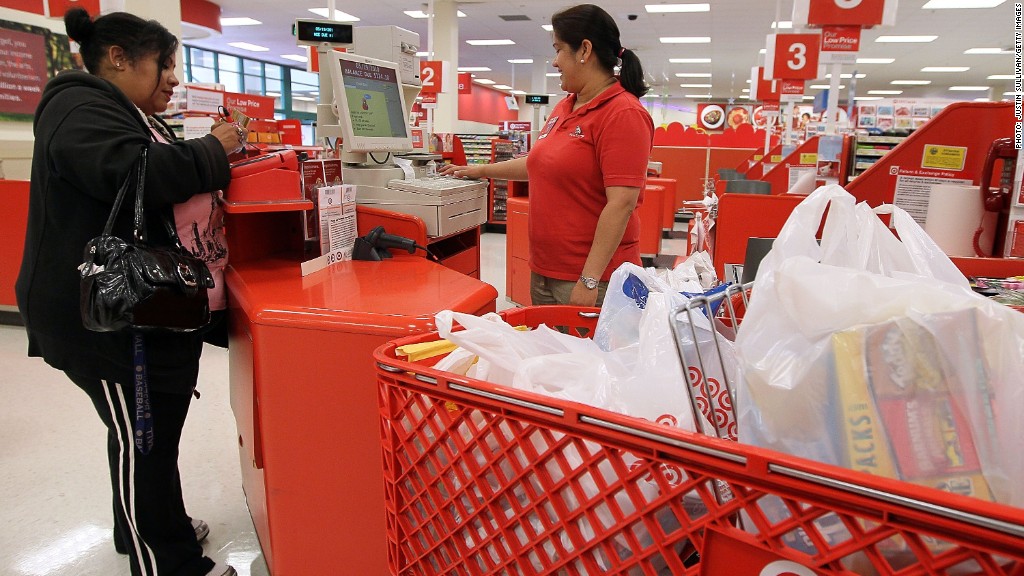 New York's attorney general is investigating several major retailers, including the Gap, Target and Sears, on how they schedule their hourly wage workers.
The office of attorney general Eric Schneiderman sent letters last week to 13 retail chains asking for information about their so-called "on call shifts," where employees are given very little advance notice on what hours they will be working.
Workers find out if they are scheduled for work just hours or the night before the start of a shift. If they are told to stay home, employees are not paid.
Such erratic schedules make it difficult for employees to manage their family needs such as child care or school schedules, according to the letter. It says workers on these shifts "experience adverse financial and health effects, as well as overall stress and strain on family life."
Related: More workers are quitting and that's good news
Schneiderman's office says it has received reports that a growing number of major retailers are using these on call systems to manage staff levels so they have more people when it's busy and fewer when its slow.
New York law requires employers to pay workers at least four hours of minimum wage if employees report for a scheduled shift.
Currently, eight U.S. states and the District of Columbia have similar requirements, according to the National Employment Law Project.
In addition to Target (TGT) and Sears (SHLD), the letter was sent to Abercrombie & Fitch (ANF), Gap (GPS), Ann Taylor (ANN) , Burlington Stores (BURL), Crocs, JC Penney (JCP), J. Crew Group, L Brands (LB), TJX (TJX), Urban Outfitters (URBN) and Williams Sonoma (WSM).
Related: Microsoft tells its contractors to give workers paid time off
Gap said it was committed to "sustainable scheduling practices that will improve stability for our employees, while helping to effectively manage our business."
The company said it is working with researchers at UC Hastings College on workplace scheduling an productivity issues.
A spokeswoman for TJX, which owns T.J. Maxx and Marshalls, said its schedules are designed to "serve the needs" of both the workers and the company and that they treat employees "dignity and respect."
A spokesperson for Sears said the company is looking into the matter and plans to cooperate with the Attorney General.
Representatives of the other companies did not immediately respond to requests for comment.