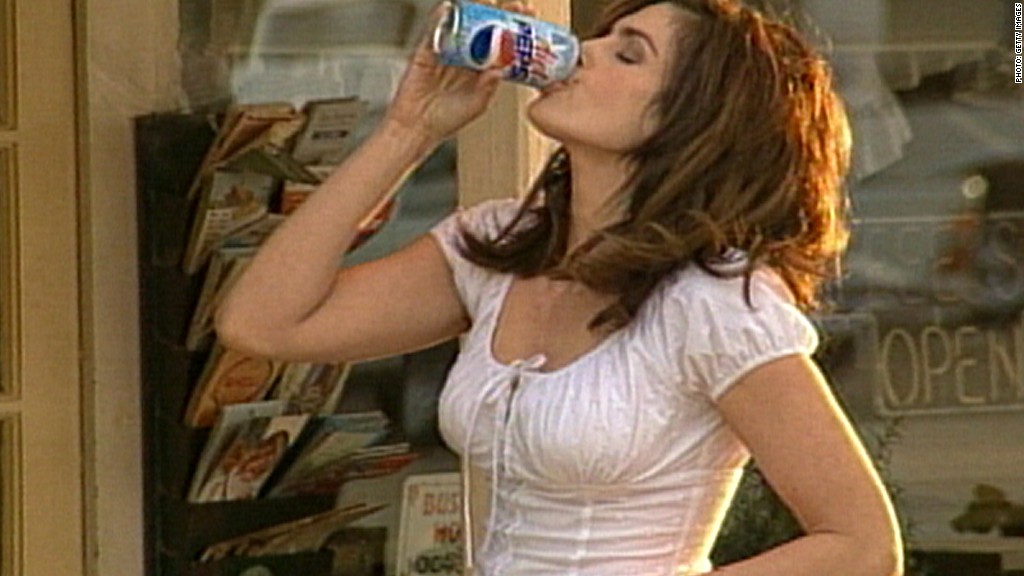 Pepsi said Monday that it had signed a new marketing deal with the National Basketball Association as the league's exclusive food and beverage sponsor, replacing Coke, which held the sponsorship for 28 years.
Under the multi-year partnership, Pepsi (PEP) will have rights to promote its Mountain Dew, Aquafina, Brisk, Doritos and Ruffles brands during NBA games and events. Pepsi already had a relationship with the NBA through its ownership of Gatorade, the league's longest standing partner.
With the latest agreement, Pepsi now has sponsorship deals with all of the major U.S. sports leagues, including the National Football League, Major League Baseball and the National Hockey League. It also represents a significant victory over its main rival Coca-Cola (KO).
Pepsi CEO Indra Nooyi called the partnership "a slam dunk for the league and for our company."
Related: Jordan Spieth is just what golf, and sponsors, need
In the United States and Canada, Pepsi said Mountain Dew will be the lead brand in the partnership, with new campaigns tied to the NBA's 3-on-3 basketball program and other initiatives aimed at younger fans.
In China, Pepsi also said it will partner with a local company called Tingyi, which makes a drink called Master Kong, to be the lead brand for NBA games in China.
Related: Muhammad Ali signs deal with Under Armour
Coke said it decided not to renew its contract with the league for the upcoming season. The company said it will continue to promote Coke products through existing deals with NBA players, including LeBron James.
Separately, Coke said it would become the exclusive sponsor of Major League Soccer in the Untied States.