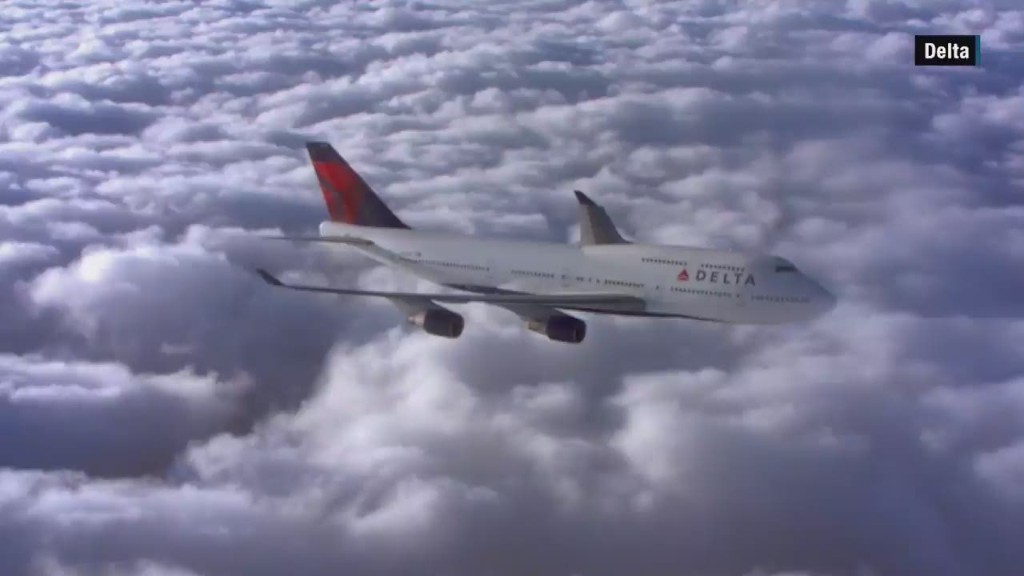 Which airline has the lowest customer satisfaction?
Spirit Airlines ranked dead last in the latest travel report from the American Customer Satisfaction Index (ACSI).
With a score of 54, Spirit dethroned United Airlines as the lowest-ranking carrier on the index.
Spirit was added to the list for the first time this year.
JetBlue Airways claimed the top spot as the most satisfying airline with a score of 81, a 3% increase from 2014, according to the ACSI Travel Report 2015. Southwest ranked just below with a score of 78, holding steady to last year's score.
Spirit Airlines is known for its low-cost price structure that adds fees for things like printing a boarding pass at the airport, a carry-on bag or water. Company spokesperson Paul Berry said the carrier's bare fares are an average 40% lower than other airlines. But if customers aren't familiar or expecting the pricing structure, he said travelers can associate that with lack of customer service.
"Once they fly us once and they get it, they love us; they know how to navigate the Spirit way of flying."
Related: Why flying stinks, and you're still paying more
Customer satisfaction with the airline industry overall increased almost 3% from last year. While passenger satisfaction is at the highest level since 1994, the industry only outperformed three other industries: internet service providers, subscription television and health insurance.
Along with the general ACSI benchmark questions, the travel survey asked 12 questions about customers' flying experience including on-time arrival, boarding and baggage experience, seat comfort and flight schedules. The industry average was 71.
For the entire airline industry, seat comfort received the lowest score from passengers, while the quality of in-flight services like food and entertainment increased 7% from last year, the index showed.
Related: Legroom - How the airlines compare
The three major airlines, Delta, American and United, saw no changes in their scores from 2014.
Along with Spirit Airlines, Alaska Airlines, Allegiant Air and Frontier were added to the index this year. Alaska debuted at third with a score of 75 and Frontier ranked just above Spirit with a score of 58.
The airlines on the list have the smaller and regional carriers to thank for the improved satisfaction levels, explain Forrest Morgeson, director of research at ACSI. "For a variety of different reasons ... they are doing a better job and are pushing the entire industry's satisfaction levels up."
The travel report is based on responses from 7,768 customers of the airline, hotel and internet travel industries from Jan. 19-Feb. 9.
How the airlines ranked
| | Company | 2014 | 2015 | Percent Change |
| --- | --- | --- | --- | --- |
| 1 | JetBlue Airways | 79 | 81 | 3% |
| 2 | Southwest Airlines | 78 | 78 | 0% |
| 3 | Alaska Airlines | -- | 75 | N/A |
| 4 | All Others | 70 | 73 | 4% |
| 5 | Delta Air Lines | 71 | 71 | 0% |
| 6 | American Airlines | 66 | 66 | 0% |
| 7 | Allegiant Air | -- | 65 | N/A |
| 8 | United Airlines | 60 | 60 | 0% |
| 9 | Frontier Airlines | -- | 58 | N/A |
| 10 | Spirit Airlines | -- | 54 | N/A |