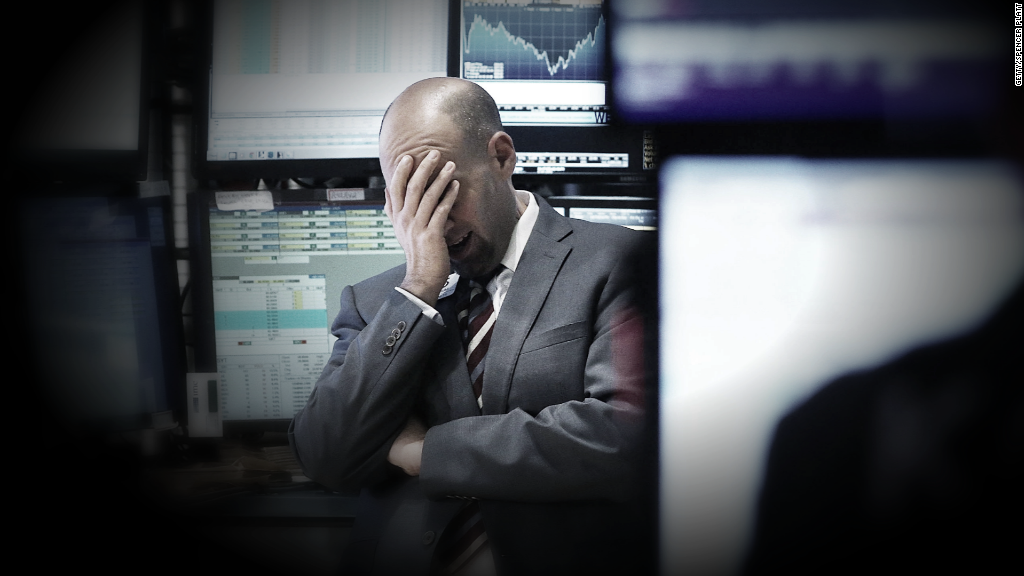 What's next for the stock market? Forget the Fed. Forget China and Europe. It's all about earnings.
So far, most blue chips have reported results for the first quarter that could -- at best -- be considered meh.
The strong dollar hurt sales at American Express (AXP), GE (GE) and IBM (IBM). Tough competition was a problem for Harley-Davidson (HOG) and Verizon (VZ).
The fundamentals for many U.S. companies are on shakier ground than just a few months ago.
Related: Time for a big checkup for stocks
But the market -- despite some hiccups here and there -- is still holding up reasonably well. The big sell-off last Friday was followed by a solid rebound on Monday.
If earnings fall, stocks should follow. Still, some investors think the market won't be able to shrug off disappointing news for much longer.
Hedge fund manager David Einhorn of Greenlight Capital wrote in his first quarter letter to shareholders (which was obtained by CNNMoney) that his firm is starting to short more stocks. He thinks the market is due for a pullback.
"There is a good chance earnings will actually shrink this year. We think the market is too high if earnings have, in fact, peaked for the cycle," he wrote.
Einhorn argues that recent pay increases by Wal-Mart (WMT), McDonald's (MCD) and other companies will also increase costs ... and hurt profit margins.
Related: Walmart raises pay well above the minimum wage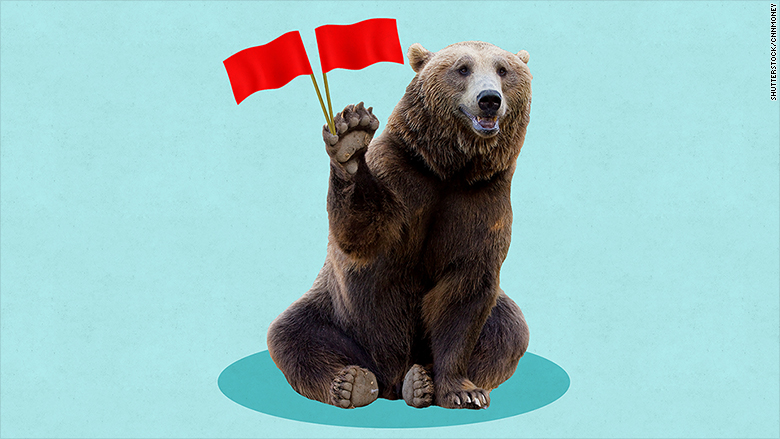 Rising wages should be a good thing ... if consumers were actually spending enough to boost sales for these companies.
But Tim Rudderow, who oversees the Mount Lucas U.S. Focused Equity Fund (BMLEX), said the health of the consumer is the biggest wild card for the market.
"Growth around the world is tepid. The question is top line growth. Will there be good demand?" he said.
Related: You aren't spending enough to boost economy
Time to get our your passports. Others think that now's the time to look for more opportunities abroad.
Mark Mobius, executive chairman of Templeton Emerging Markets Group, said on CNBC Tuesday morning that Asian markets (particularly China) are good bets right now.
Investors appear to be following his lead. According to data from TrimTabs, investors have put $88.3 billion into global stock mutual funds and exchange-traded funds so far this year.
Related: China's central bank enters stimulus mode
Barring a huge exodus from these funds in the next two weeks, these inflows should top the previous four-month record of $86 billion from December 2005 through March 2006.
"Heady gains in Chinese stocks are attracting loads of American money," said David Santschi, chief executive officer of TrimTabs, in a release.
Mobius noted that Chinese stocks are likely to be volatile. But he thinks that the market still looks attractive because its central bank is in the process of stimulating China's economy.
Many other central banks around the world -- with the notable exception of the Federal Reserve -- are easing as well. That's another reason why foreign markets could outperform the U.S.
Related: Are junk bonds the next financial crisis?
Mobius also echoed Einhorn's fears about weak earnings in the U.S. and added that too many companies have been conserving cash instead of investing in expansion. He noted that when companies have put cash to work, it's been to buy back stock.
Time to pick stocks, not indexes. Share repurchases can help boost earnings per share in the short-term because it lowers the number of shares.
But many investors argue that companies would be better off hiring more people, buying equipment and spending on research and development.
Larry Fink, CEO of giant asset management firm BlackRock (BLK), made that case last week too. In a letter to other chief executives, Fink urged more businesses to invest for the long-term.
With all this in mind, it is growing increasingly clear that investors are probably going to have to do more homework. Some companies are better than others and deserve to be rewarded as such.
Related: Why Wall Street isn't cheering wage hikes yet
After six straight years where it was relatively easy to make money in the stock market by sticking with funds tied to the S&P 500, investors may now need to do a better job of hunting for bargains.
Rudderow said there are some retailers that he likes and owns that are doing well -- such as Kohl's (KSS) and Best Buy (BBY). He also thinks that the recent stabilization in oil prices bodes well for energy stocks. His fund owns Diamond Offshore (DO), Denbury Resources (DNR) and Chesapeake Energy. (CHK)
Even Einhorn is finding some stocks to buy. He told shareholders that his fund bought stakes in GM (GM), aircraft leasing company AerCap (AER) and construction firm Chicago Bridge & Iron (CBI) in the first quarter.
But Einhorn said it was "challenging" to find "worthy" stocks to purchase, a sentiment Warren Buffett shared recently too.