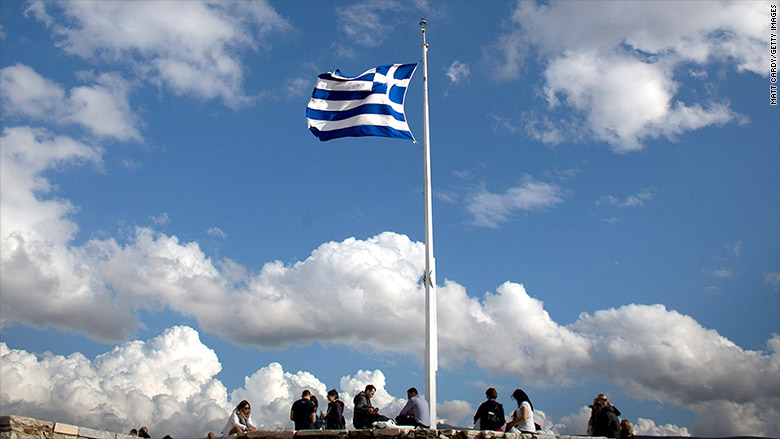 Greece has scored its first big victory against a high-profile tax dodger.
One of the country's most prominent businessmen, Leonidas Bobolas, was arrested Wednesday on charges of tax evasion, Greek TV reported.
He was later released after paying 1.8 million euros ($1.9 million) the government said he owed in tax arrears.
Greek media said members of the Bobolas family were among those named in a list of the country's political and business elite with secret bank accounts in Switzerland.
The names were known as the "Lagarde list" because they were given to Greece by International Monetary Fund chief Christine Lagarde in 2010, when she was French finance minister.
The French government obtained the list from a former HSBC (HSEA) employee who leaked the details of 20,000 of the bank's account holders.
Related: HSBC offices raided over money laundering allegations
Bobolas is the chief executive of Ellaktor SA, Greece's biggest construction group.
His family also controls a number of media companies in Greece, including daily newspaper Ethnos and popular TV station Mega.
Tackling tax evasion is one of the priorities of the Greek government.
Its data suggest tax arrears were running at more than 70 billion euros at the end of 2014 -- money Greece desperately needs to avoid default.
Related: Greece is running out of time to avoid collapse
Journalist Elinda Labropoulou contributed to this report.