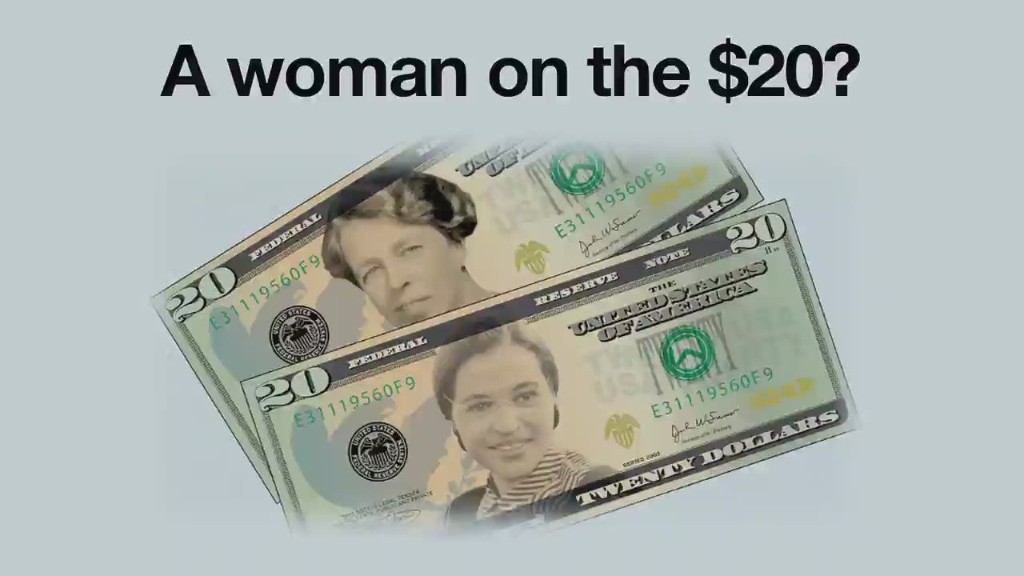 The push to make a woman the face of the $20 bill is gaining traction in Congress.
Lawmakers in the House and Senate have introduced legislation this week aimed at giving a woman the chance to replace Andrew Jackson as the face of the $20 bill.
Representative Luis Gutiérrez and Senator Jeanne Shaheen, both Democrats, have introduced bills that would direct the Treasury Department to select a famous American woman to adorn the $20 bill based on input from the public.
Currently, there are no women on U.S. paper currency, although the dollar coin features a portrait of Sacagawea, the Native American woman who helped Lewis and Clark explore the Northwest.
Gutiérrez, from Illinois, notes that Martha Washington's portrait was briefly featured on the $1 silver certificate, a form of paper currency in the 19th century. But he said having a woman's face on paper currency now would make "a powerful statement" that Americans support "inclusion and equal rights."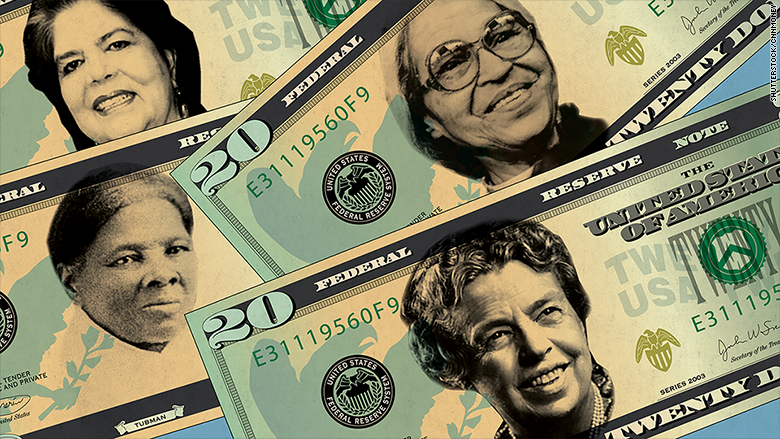 Related: Jane Austen's face on new £10 note
"If this is a country that truly believes in equality, it is time to put our money where our mouths are, literally, and express that sense of justice and fairness on the most widely used bill in circulation," said Gutiérrez.
A grassroots group called Women on 20s, or W20, is lobbying to put a woman on the $20 bill by 2020, the 100th anniversary off the ratification of the 19th amendment, which granted women the right to vote.
The group said earlier this month that more than 250,000 voters in an online poll selected four finalists from a field of 15 famous American women to be the new face of the $20. The finalists are Eleanor Roosevelt, Harriet Tubman, Rosa Parks and Wilma Mankiller, a famous Cherokee chief.
Shaheen, from New Hampshire, said putting a woman's face on paper currency would be an important reflection of "our values, traditions and history as Americans."
"The incredible grassroots support for this idea shows that there's strong support for a woman to be the new face of the twenty dollar bill," said Shaheen.
Related: The $10 bill is up next for a new look
Related: America's best performing female CEOs
Correction: An earlier version of this story incorrectly identified Senator Shaheen's home state.