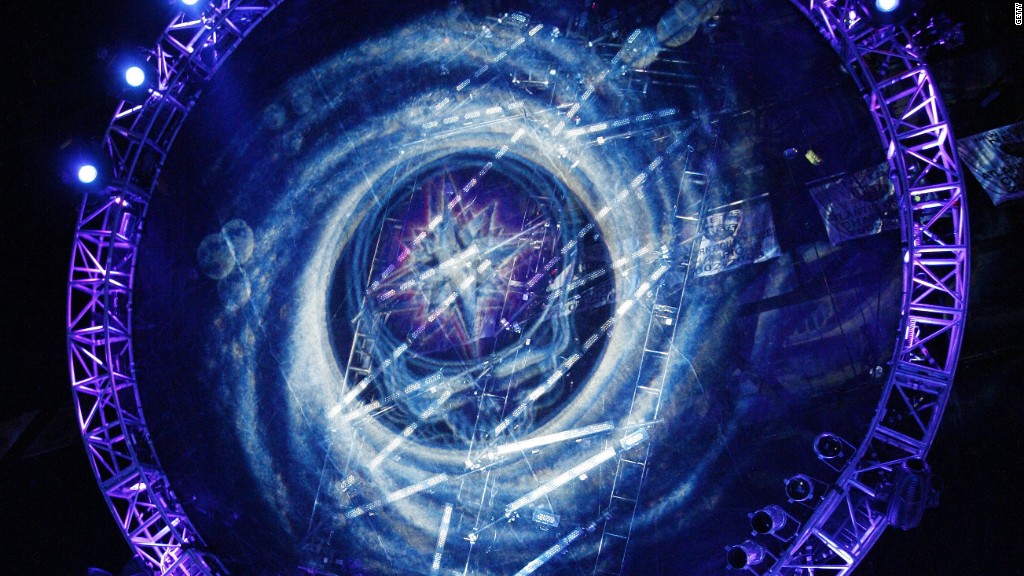 Good news, Deadheads - the group's final performance will be streamed online and will cost as little as $79.99.
"This is probably one of, if not the biggest, concert events of all time," said Nate Parienti, president of Live Alliance, which specializes in broadcasting shows.
The surviving members of the legendary San Francisco band will perform one last time at Chicago's Soldier Field for three nights in July.
The final show, "Fare Thee Well: Celebrating 50 Years of Grateful Dead," will be broadcast on pay-per-view television and streamed on the internet.
Deadheads will be able to watch the performance on their mobile devices, in bars, movie theaters "and virtually anywhere with access to a screen," according to Live Alliance.
Related: Grateful Dead tickets going for $116,000 on StubHub
The webcast will go on sale May 1 for the pre-sale price of $79.99. That price is available through May 15.
The package also includes a live webcast of two Grateful Dead shows in June in California.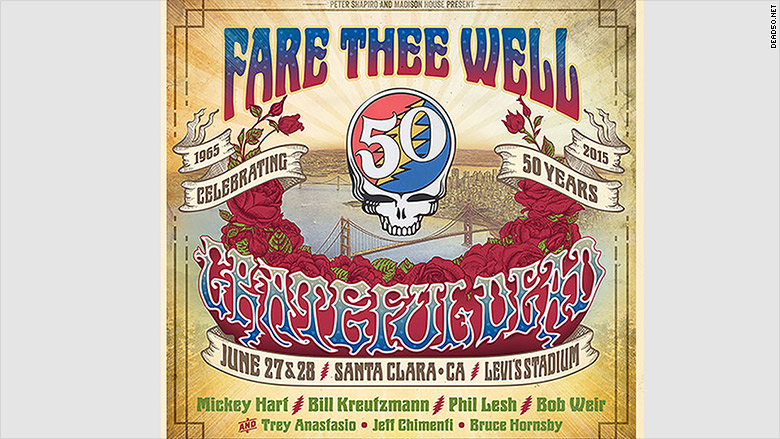 The Grateful Dead have a cult following of diehard fans that have tracked the band from performance to performance throughout the 60s, 70s and 80s.
The farewell show will take place nearly 20 years after the band played its last concert at Soldier Field on July 9, 1995. The show also comes 50 years after the group was formed in San Francisco.
Related: Mayweather-Pacquiao ticket sales almost ready -- with knockout prices
"Ours wasn't just a long, strange trip — it was a VERY long, VERY strange trip," the band says on its website.
The band is now made up of founding members Mickey Hart, Bill Kreutzmann, Phil Lesh, and Bob Weir. The show will also include Phish front man and guitarist Trey Anastasio, who will fill in for the iconic leader of The Dead, Jerry Garcia, who died in 1995.
The musicians do not plan to add any more shows to the goodbye tour. "The three Chicago shows will be our final stand," the band said.