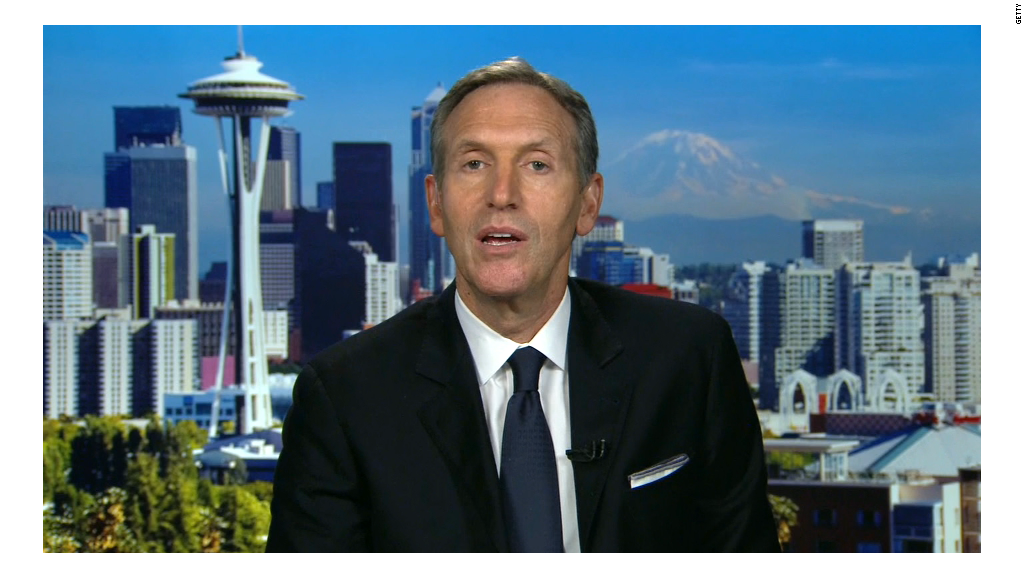 Starbucks recently ended its campaign to promote a discussion about race relations with messages on customers' cups, but is opening a new store in the city that sparked a national debate on the topic.
As the coffee chain seeks to expand into racially diverse areas, CEO Howard Schultz said the company would set up shop in Ferguson, Missouri. He announced the move in remarks on Tuesday, according to Fortune.
The Ferguson store is part of a previously announced plan to open 300 Starbucks locations this year, including many in racially diverse areas, a spokesman said Thursday. The details are still being finalized and Starbucks did not say when the Ferguson store would serve its first espresso.
Protests and riots erupted in Ferguson last summer after a white police officer, Darren Wilson, shot and killed Michael Brown, an unarmed black teenager. No charges were brought against Wilson, but the incident sparked unrest nationwide and brought questions of race relations in America to the fore.
Related: Starbucks CEO Howard Schultz says #RaceTogether 'right thing to do'
Starbucks (SBUX) has been trying to promote discussion about racial inequality in America. It recently invited employees to take part in a series of open forums on the subject and briefly encouraged baristas to write the words "#RaceTogether" on customers' cups. That effort ended shortly after it began.
The response to the campaign was been mixed, including some harsh criticism on social media. One Starbucks public relations executive temporarily deleted his Twitter (TWTR) account after he was personally attacked on social media.
Still, Starbucks maintains that its goal is to create opportunities for young people who are unemployed and not in school. The company says there are 6 million so-called "opportunity youth" in the country who, with the right training, represent an untapped talent pool of employees for big business.
Related: Starbucks can do more than "#RaceTogether"
To that end, Starbucks recently announced plans to offer four years of tuition reimbursement for full and part-time employees to attend Arizona State University's online Bachelor's Degree program.
Schultz has been outspoken on a number of controversial social issues, including same-sex marriage and gun control.
The CEO has also cultivated a reputation for being supportive of workers' rights at a time when low-wage workers have been agitating for higher pay and better benefits. In addition to tuition reimbursement, Starbucks offers healthcare and 401(k) matching for both full and part-time workers.
Starbucks will release its latest quarterly report later Thursday.